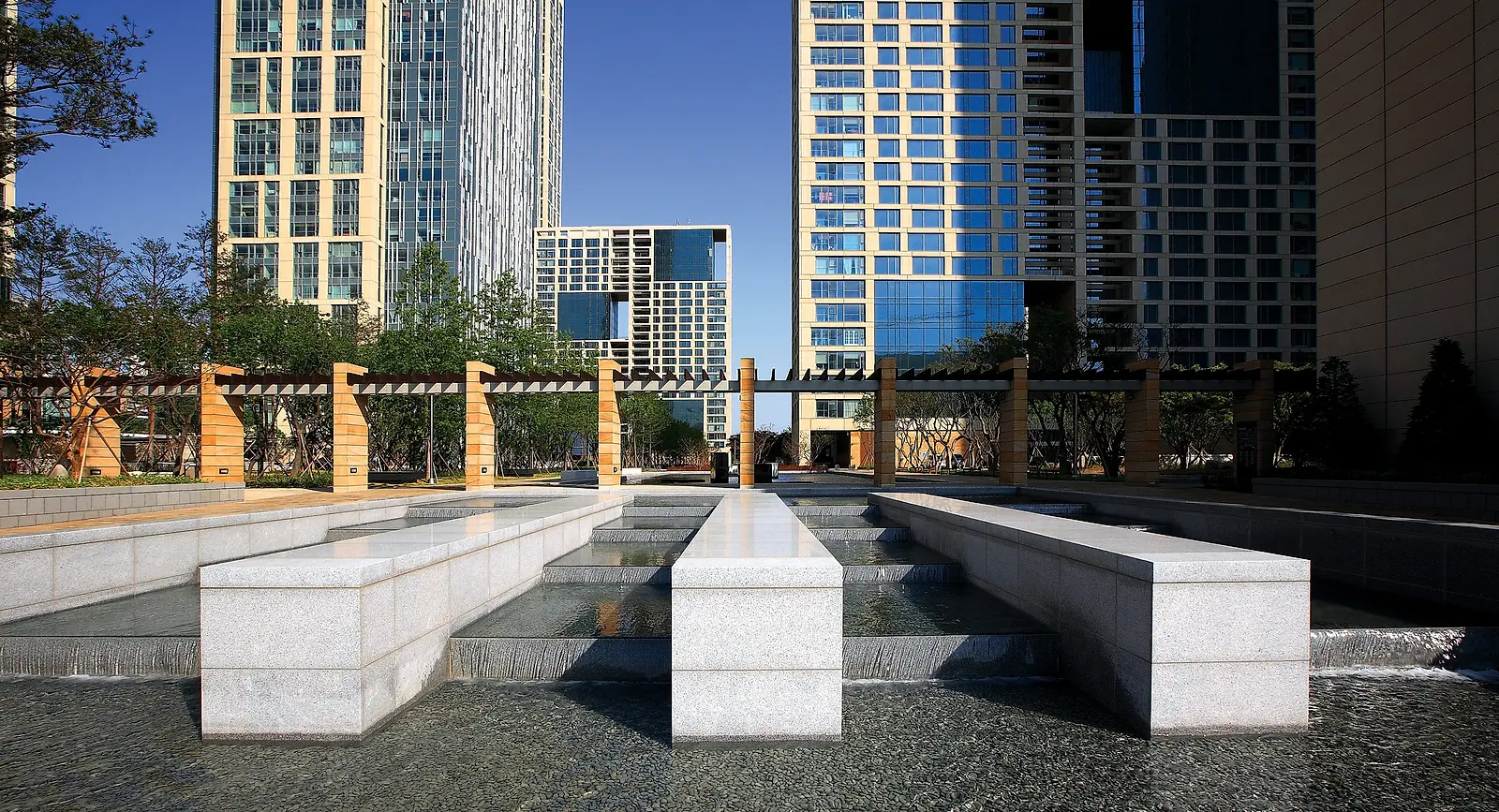 Songdo First World Towers
The principal architectural challenge for the first residential development at Songdo IBD was to challenge the perception of the superblock typology as a single housing estate and instead conceive of it as an assemblage of distinct communities, utilizing varying building heights in a nonlinear progression.
Superblocks and towers are the basic units of planning and inhabitation in modern Korean residential districts, as evidenced by the faithful realization of the Radiant City model throughout the densely populated peninsula. KPF's analysis of Korean social hierarchy informed the organization of the First World Towers, which comprises four courtyard communities, each of which is subdivided into three neighborhoods of approximately 200 households.
The traditional Korean built environment also influenced the design, wherein circulation through palaces and gardens is characterized by repeated shifts in orientation and displaced axes. The discontinuous lines of these surfaces break down the vertiginous effect of windows more characteristic of high-rise building, and in so doing reduce the apparent scale of the development. Within the framework of the buildings, scalar elements such as large apertures, arcades, and pavilions assist in translating very large elements down to the scale of the individual.