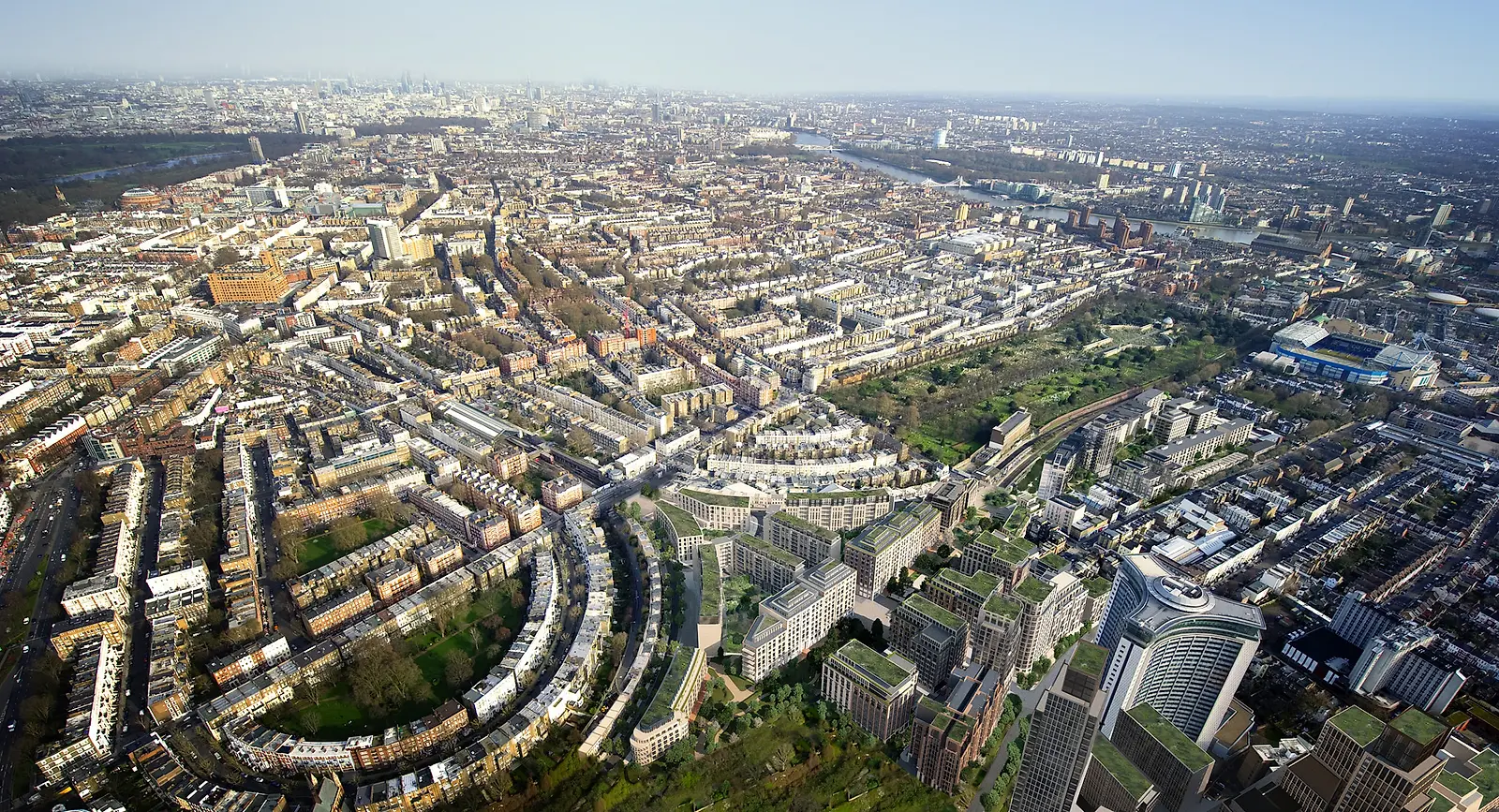 Earls Court
Earls Court Village
Taking its cues from London's unique urban grain, the 77 acre Earls Court master plan will transform the West London neighborhood into four revitalised "villages,' complete with a newly activated high street.
The project area offers a rare opportunity to provide around 7,500 much-needed new homes and 10,000 new jobs for Londoners, in a district identified as an Opportunity Area in the 2011 Mayor's London Plan. The plan integrates with the existing urban fabric, improving permeability throughout the site and providing a series of sustainable open spaces. The proposal for the first phase of the development received detailed planning consent in April 2014, and is believed to be one of the largest detailed consents in UK history.
41 acres of open space will include the Lost River Park, which will weave through the heart of the scheme along an ancient tributary. The park will stretch five acres across the development site and will incorporate restaurants, cafés, and play spaces. The development incorporates several flexible spaces that can support performance functions, public art, attractions and park uses. Streets will be designed to support the Mayor of London's cycling revolution with five new Barclays Cycle Hire stations and 12,274 cycle parking spaces.