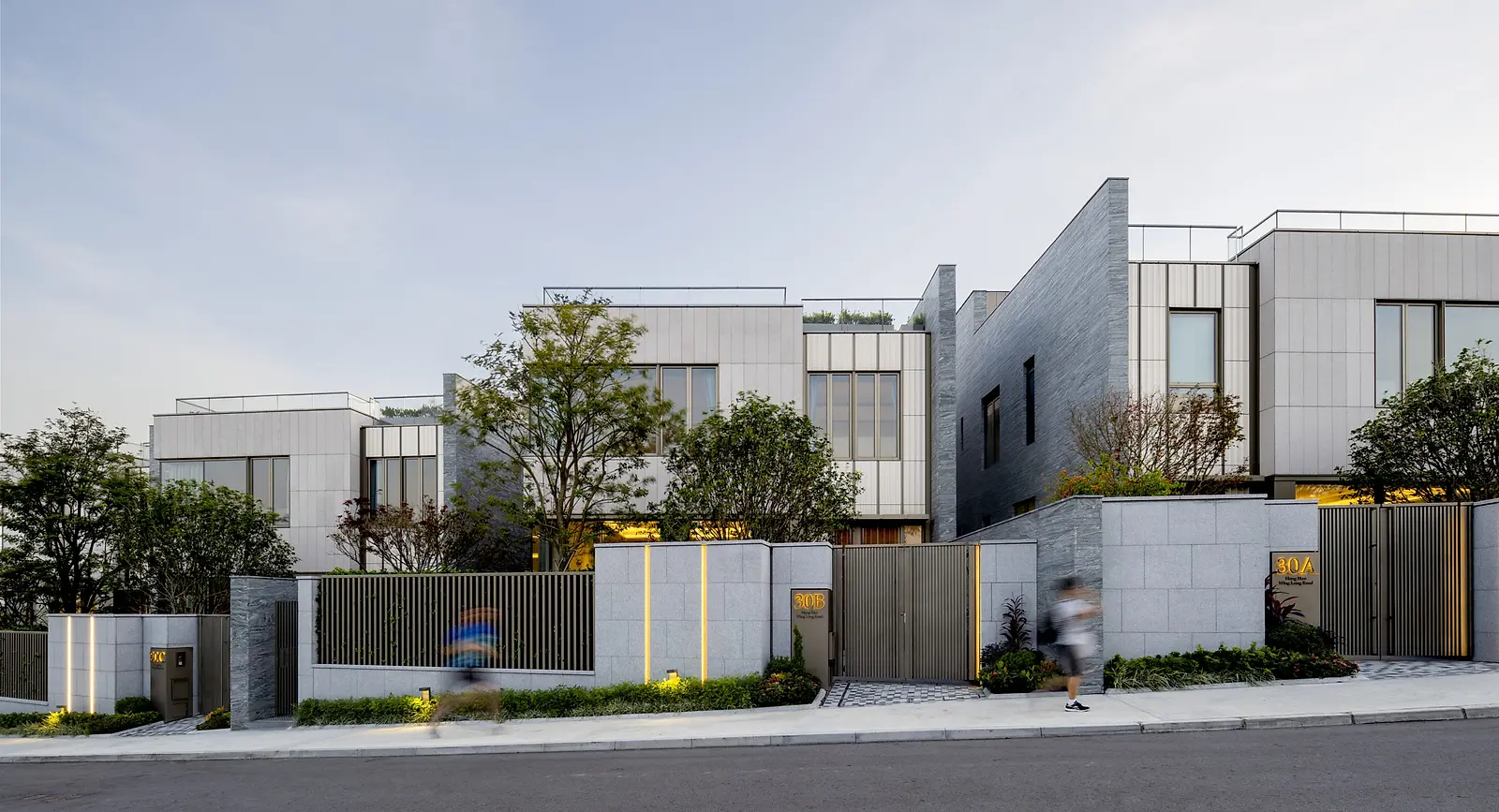 The four single-family residences that comprise the Sai Kung Houses create an urban retreat, evoking tranquility through an organic material palette and panoramic views of Clear Water Bay.
Located on a gently sloping hill, the Sai Kung Houses are designed to take advantage of their site, utilizing a stepped formation to increase privacy between residences and maximize access to views and sunlight for each home. With wraparound windows in the living spaces and primary bedrooms, homes feature dual views toward a nearby mountain and the Bay. Each house has ample outdoor space, with front and rear yards, rooftop terraces, and a pool in the back yard of the largest house. Designed to be individual units as part of a cohesive group, each residence offers a specialized floorplan to take full advantage of views and enhance shared space within each unit. Residents can access below-grade parking via private entrances from their homes or the shared driveway with integrated greenery parallel to house four.
Organic materials span the house exteriors and yard space, featuring a neutral palette of gray and warm tones with wood and bronze accents. Tiles of granite clad the dividing walls between each house, with their grain smoothly running one into the next, following a subtle flow that adds movement to the design. These walls reach the roof level in height and optimize the living experience, ensuring privacy between units. In contrast with the rich wood of the doors, cream terra cotta panels lighten the second-story facades, following a shallow profile that complements the subdivision of windows.