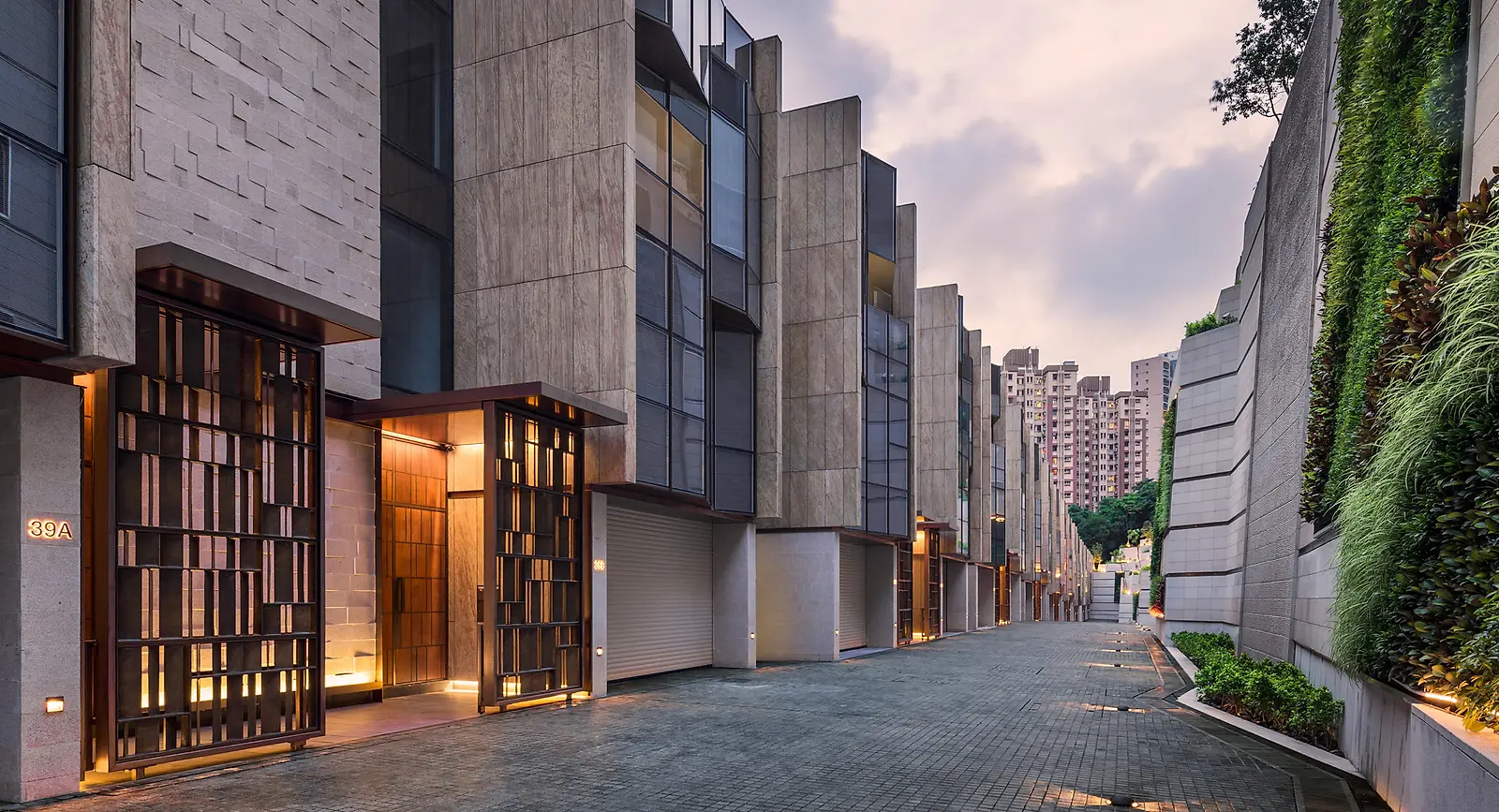 The first project in the world to be registered LEED for Homes International Pilot, Blue Pool Road introduces a new residential typology to the city of Hong Kong: the townhouse.
Nine luxury houses sit on a uniquely long and narrow site of 7,850 square meters, facing a densely built urban context to the south and a green hillside slope to the north. Each house comprises two individual units, each of which provides roughly 5,000 square feet (465 square meters) of floor area for family living.
The low-density residential scheme provides a compelling alternative to the tower living that typifies the rest of the Hong Kong residential environment. Carefully composed vertical gardens and outdoor spaces provide a welcoming sense of place for residents. Open spaces including kitchen gardens, bedroom balconies, and roof gardens in each house encourage internal cross views, and suggest the typology of a vertical courtyard.
The design of the major façades is inspired by traditional folding elements from Chinese culture such as the folding screen, the Great Wall, and the dragon dance. These façades have triple-glazed units with integrated operable blinds and high-performance low-e coating to optimize energy efficiency and provide a high level of control and comfort for each owner. The façades have electro-chemically colored stainless steel mullions to ensure durability and easy maintenance. The main entrance areas of the house also feature hand-crafted cast-bronzed privacy screens. Hydroponic vertical green walls form feature elements at various locations through the project.