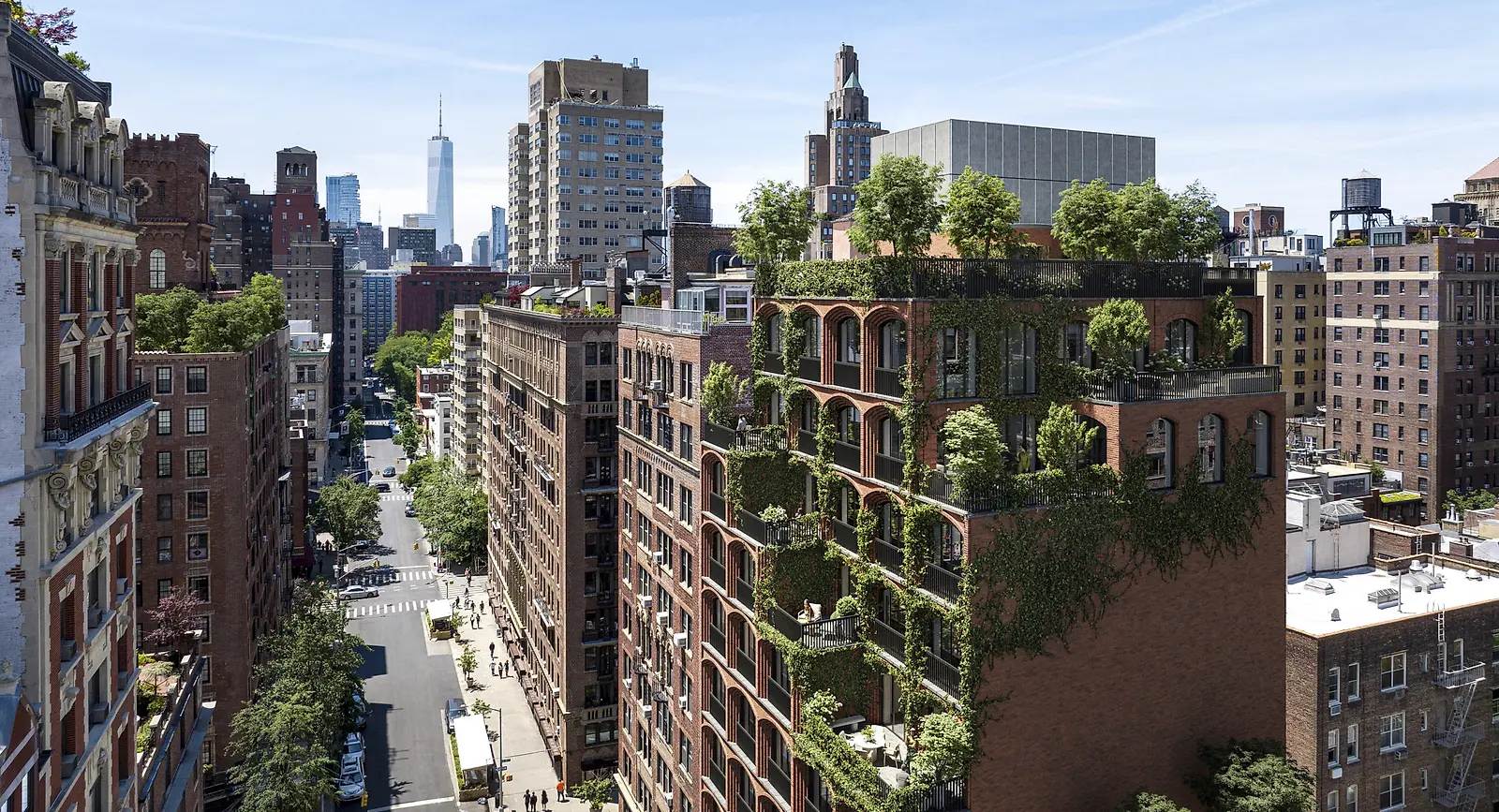 Situated in Greenwich Village between the cultural hubs of Washington Square and Union Square Parks, 64 University Place pays homage to the historic Revival-style buildings of the neighborhood while offering a distinguishing, contemporary design.
The 11-story residential building responds to its context in scale, materiality, and texture. 64 University Place continues the street wall, gently stepping back at the upper floors as it reaches its full height, providing terraces for residents. The façade features a grid of five bays defined by pilasters and arched windows, articulated in hand-laid brick masonry, creating fluency with adjacent buildings. Arched windows present a modern design aesthetic that echoes the traditional vocabulary of the neighborhood, while offering residents an abundance of natural light and sweeping views of the historic thoroughfare. The reinforced concrete structure of 64 University Place features low-carbon cement replacement, cutting its embodied carbon emissions by 30% compared to a baseline structure.
The ground floor includes retail and public gallery space, and residents can enjoy gym and sauna amenities along with a reservable event space facing the landscaped interior courtyard. Within the twenty-eight apartments, a rich yet understated materiality of textured plaster walls, timber paneling, stone floors, marble bathrooms, and crafted wood cabinetry achieves a luxurious, minimalist aesthetic that delivers residents to a calm and serene respite.