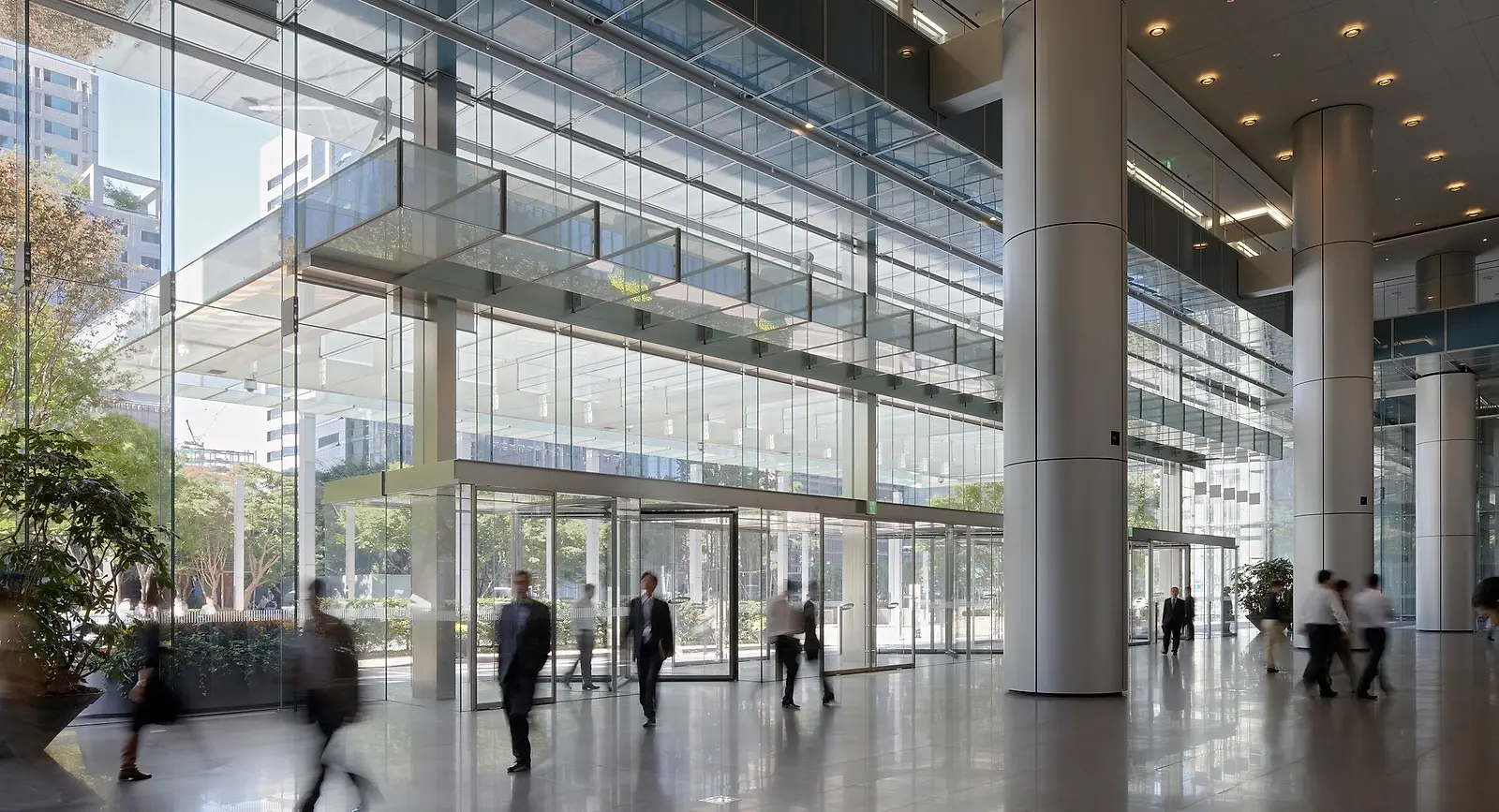 KPF's design for Samsung Seocho takes the traditional Korean "superblock" and breaks it down to respect the scale of the surrounding urban fabric. Inspired by the symbolic joinery of traditional Korean woodworking and reminiscent of New York's Rockefeller Center, linkages are created at various levels to integrate the complex within its surrounding urban context and inter-weave the various programmatic elements in the same manner.
Encompassing a total built-up area of over 230,000 square meters, the project provides office space for the Samsung Group and various affiliated manufacturers, as well as the new corporate headquarters for Samsung Electronics. Merging several lots to create a grouping of interrelated towers, the design transforms the site into an urban campus. Vertical and horizontal textures were introduced by using two distinct mullion systems, heightening the inter-relationship between the buildings. The scheme is broken into multiple program-specific volumes to establish a human scale for the project. Dining, meeting and exhibition functions are accommodated in several masses, with the most important being the Samsung Showroom showcasing the latest Samsung technologies.
The landscape features paved walkways that unify the public areas, facilitating pedestrian movement throughout the site. A corporate park, through-block pedestrian breezeways and a large public plaza allow public movie screenings, concerts and other events to further encourage social interaction on the site.