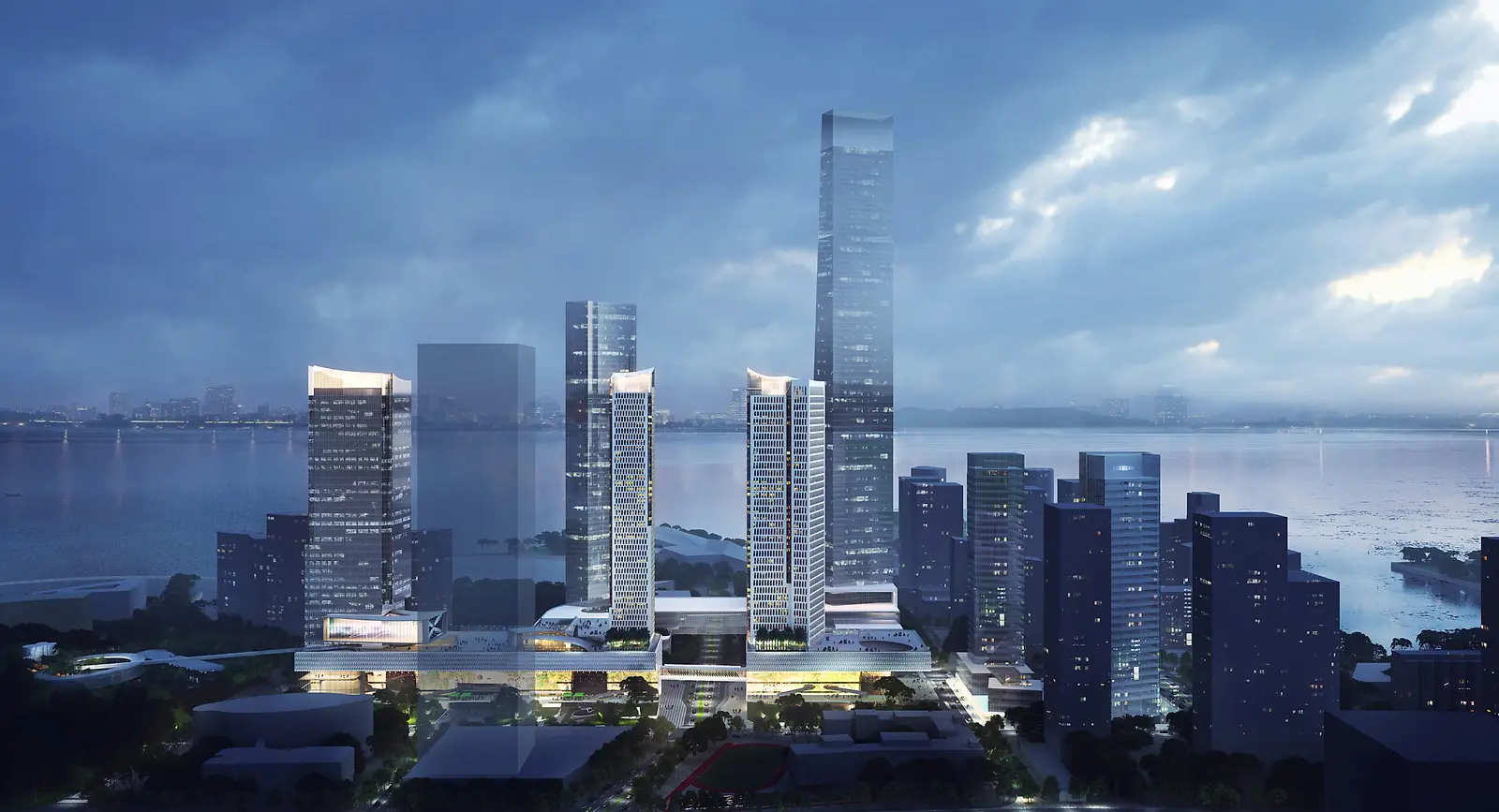 Prince Bay Taiziwan Plots
With dynamic projections, active public spaces, a prominent green corridor, and ample mixed-use amenities beneath one residential and one office tower, the Prince Bay development exudes spectacle and energy on the Shenzhen waterfront.
Nestled between Da Nanshan and the Port of Shenzhen, the Taiziwan development expands westward from the vibrant Shekou district of Shenzhen. The pedestrian street along the length of the podium is transformed into a modern galleria, open to the public green to one side and defined on the other by the cavernous exterior wall, brought to life by programmable projections along its entire length. The street is a gathering space fostering chance encounters against a theatrical backdrop – a space so encompassing that the pedestrian becomes an intimate part of it.
By pairing the two towers along Gangwan Street, the project makes a visual gateway in the skyline, demarcating the public spaces within the larger urban context and inviting city dwellers into the heart of Prince Bay. This pairing also offers space for the larger towers to the south to grow comfortably in the urban core.
Offering a civic space that can dynamically engage and transform over time, highlighting the seasons, events, activities, weather, and qualities of daylight, the development will become an essential element of life in Shekou, one that encourages community members to come together and engage with one another.