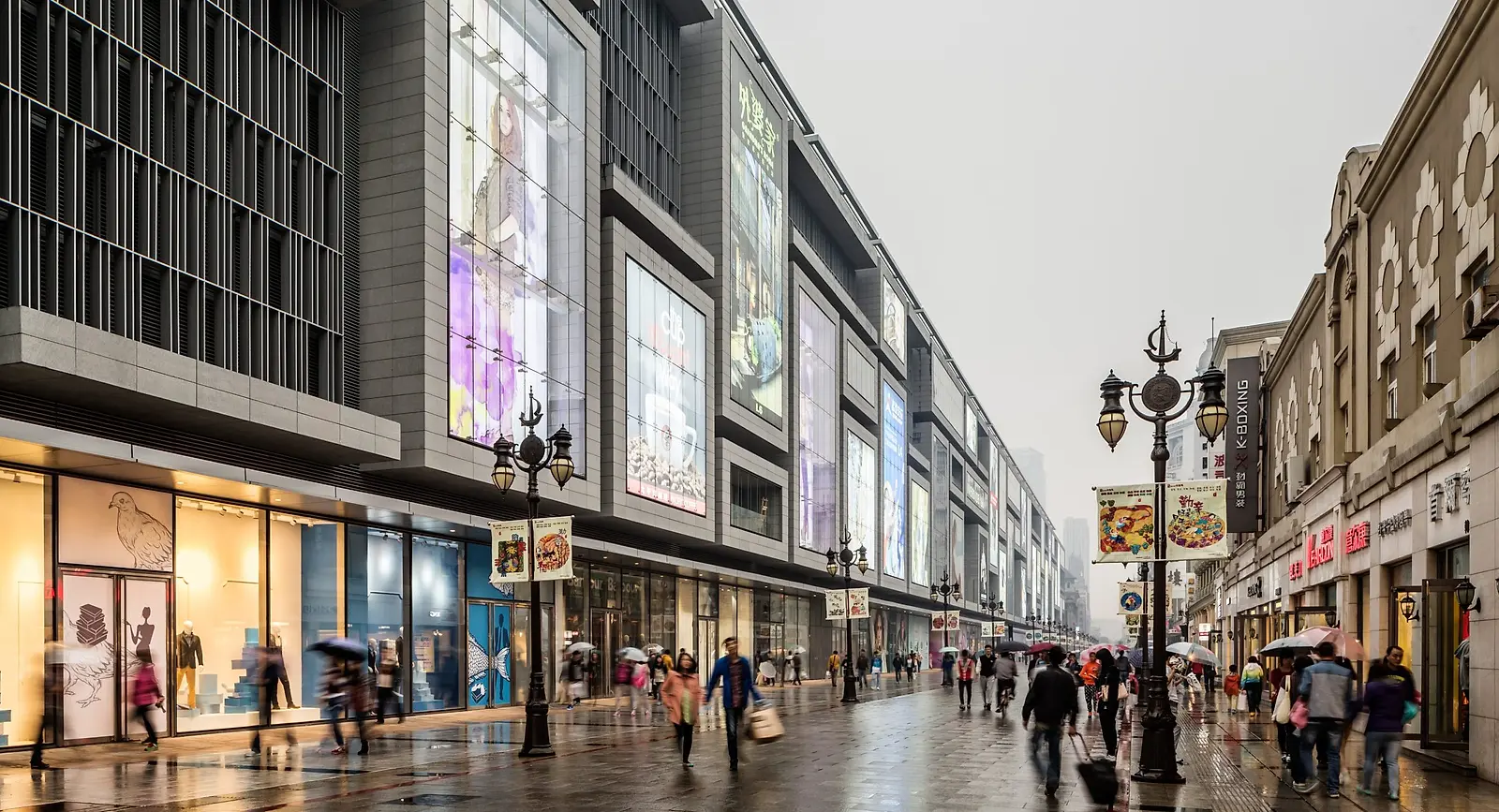 Riverside 66 completes the final phase of the He Ping Lu pedestrian boulevard, becoming the centerpiece of a new commercial district while marking its presence monumentally from the revitalized Hai He River. With one of the grandest public spaces in Tianjin, the project activates the regenerated riverfront as it reinvents the role of China's urban market.
The building redefines the typical retail model at almost every level, enclosing over 1.4 million square feet to create an urban market for the city. This circulation is intentionally porous, with frequent active entries along the streets that allow the building to operate as a modern version of a traditional bustling merchant setting. As the shell remains a constant, a series of renowned brands can populate and repopulate the two- and three-story stone "boxes" that stack along the pedestrian street.
The shell's concrete and glass structure curves dramatically upward from the riverside and converges with the opposing south façade, yielding a six-story building (and 366-meter-long megastructure) to meet the context of the Heping District. The super shell is one of the longest single structures in the region, built with 22 seven-story high concrete ribs and over 10,000 panels of glass.
Featuring a high-efficiency building envelope that's outfitted with a heat recovery system, energy efficient lighting, comprehensive solar shading, and fritted glazing, Riverside 66 operates using minimal energy. Graywater recycling, low-flow fixtures, and porous paving reduce the development's demand on potable water and limit stormwater runoff. The southern edge of the building is clad in photovoltaic solar panels, generating electricity and contributing to its LEED Gold certification.