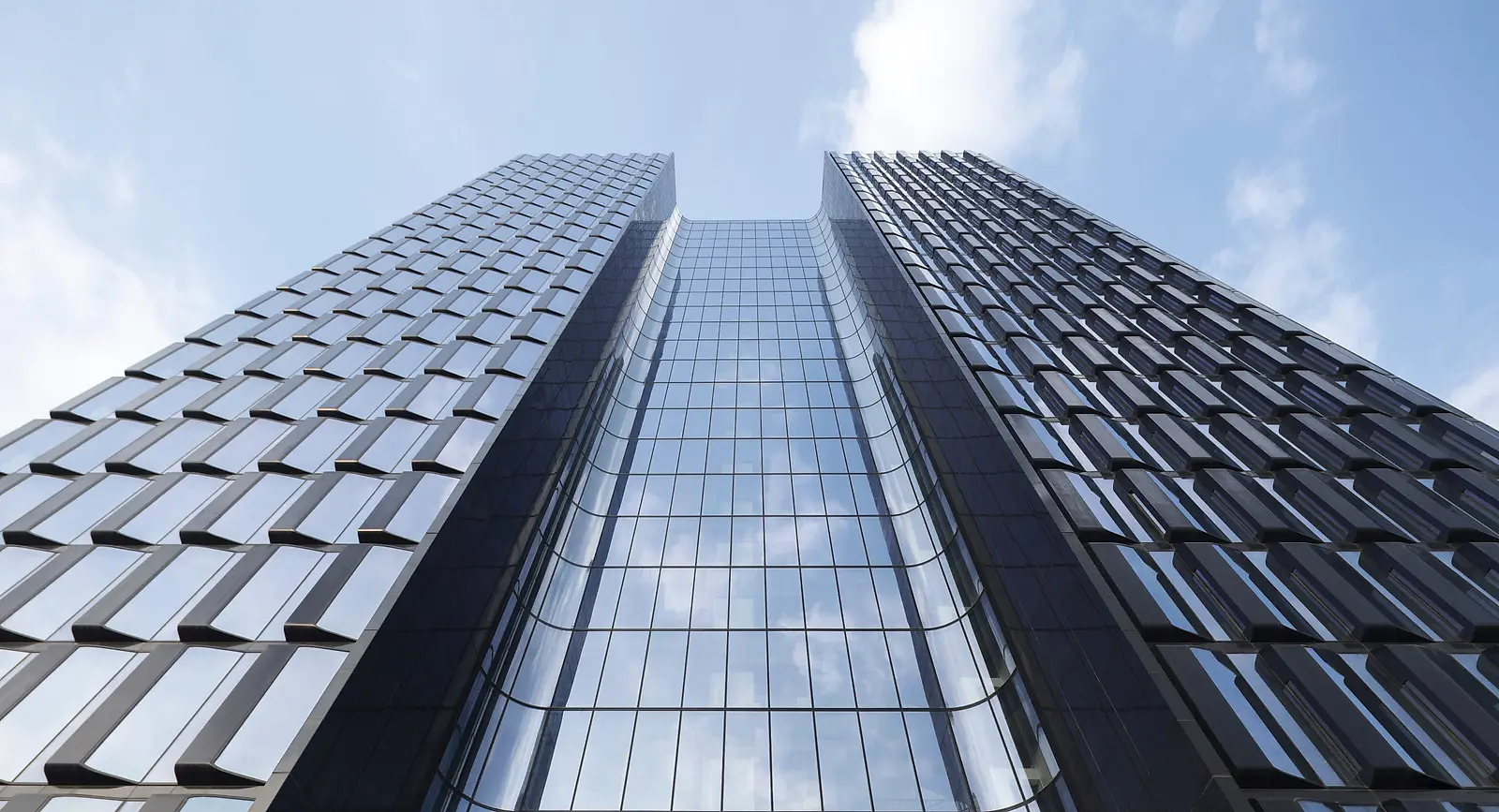 Marking the dual gateway of the Port of Shenzhen to the south and the Taiziwan Development to the east, Prince Bay Harbor Tower embraces this duality through two façade treatments that echo the juxtaposition of waves and mountains.
The H-shaped tower is arranged along the east-west axis as a response to nearby natural and cultural landmarks, including Weibo Mountain to the east and Dacheng Flour Mill, a historical relic in Shekou, to the west. A 23-story residential tower rises from a two-story retail podium, with additional basement levels that link to the greater Taiziwan Development through public transportation.
The north and south facing walls are a mostly flat, elegant glass façade to maximize views of the Danshan Mountain and sea in either direction. Additionally, the orientation responds to the urban structure of the area dictated by Ganwan Avenue at the north end of the site. This wall type provides natural ventilation openings hidden behind the light glass fins.
The other facades are comprised of three-dimensional units that resemble a wave, a nod to the history and culture of Shekou Harbor. Requiring high levels of craftsmanship, the beveled glass surfaces add to the complexity of the arched corners of the façade. On the east and west sides, this design choice also plays a considerable role in shading and energy saving due to the shadows produced by the layered units. This wall type extends to the base of the residential tower, defining an interactive retail podium that appears to float above the ground plane and animating the pedestrian experience.