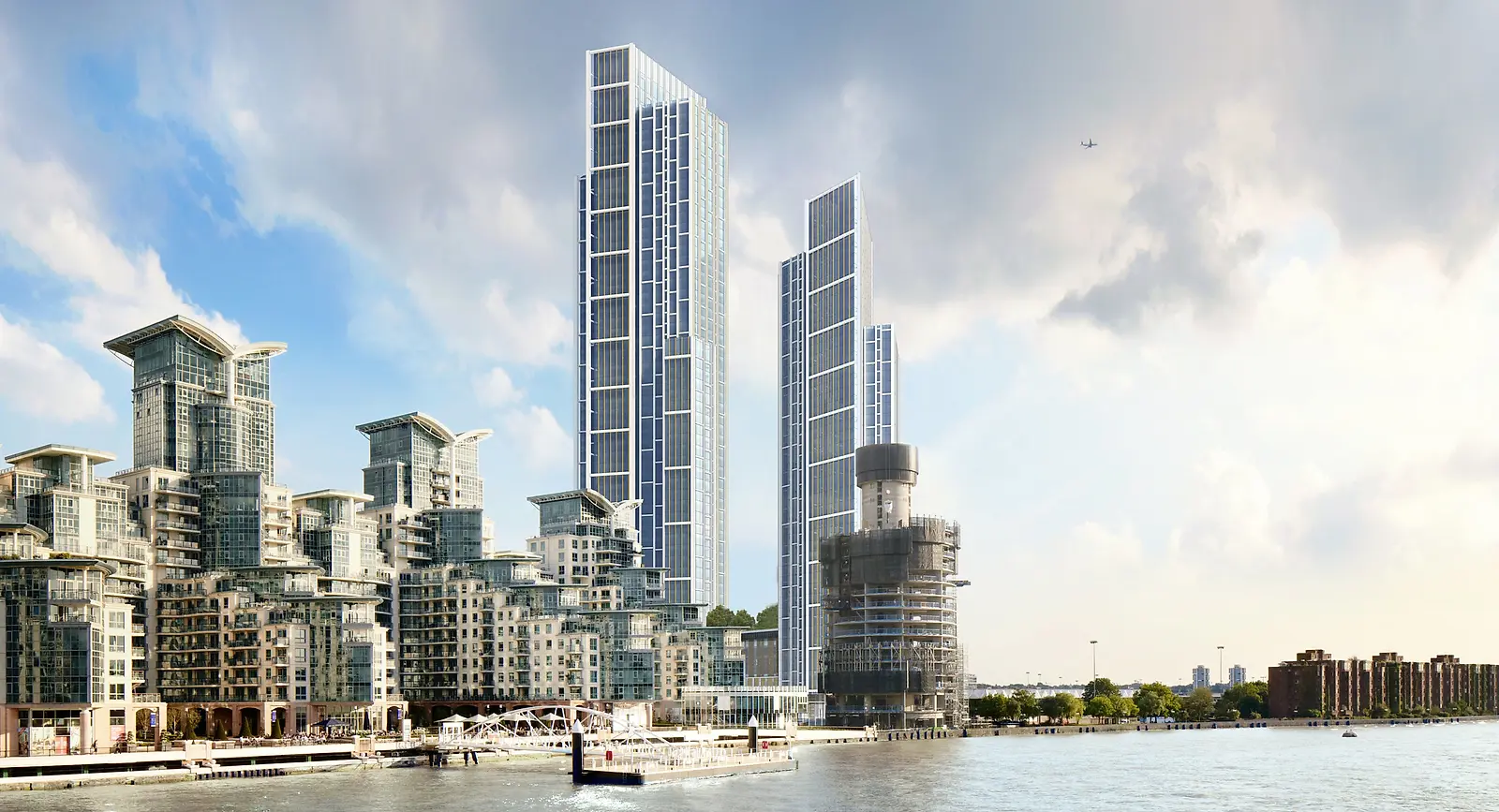 Conceived as a focal point for the evolving Nine Elms district, the mixed-use One Nine Elms aims to create vibrant and modern spaces for living, working and leisure at this prime riverfront location.
The development comprises slender twin-towers – the 56-storey residential City Tower and the 42-storey River Tower, connected by a bridge at the first floor. Located between Battersea and Vauxhall and offering exceptional views across London, the towers house high-end apartments and the luxury Park Hyatt Hotel with residences and amenities, including a ballroom, pool and spa.
Elegant materials, minimalist details and a neutral colour palette have been used to achieve contemporary high-end living. Winter gardens extend living spaces and provide striking views towards the River Thames, Battersea Power Station and Houses of Parliament. These cityscapes are purposefully framed by the building's design – the deliberate angles and massing rotation allow for vistas between the other towers in the Nine Elms cluster. Externally, the façades have been designed to subtly play with scale and proportion, flowing from the highest point to commercial spaces on the ground floor. The glazing details and façade textures create varying shadows that diffuse light and maximise vantage points. This playful and dynamic use of vertical frames reflects the building's use and creates a sense of intimacy for residents and guests.
One Nine Elms embraces the concept of mixing different use types and tenures to create an active, 24/7 environment. The scheme navigates local housing policy and city-wide housing design guides to create almost 500 new apartments. The central plaza and activated frontage cater to retail, dining and other businesses, enhancing the overall experience of the development and making it an increasingly sought-after destination to live and visit in London.