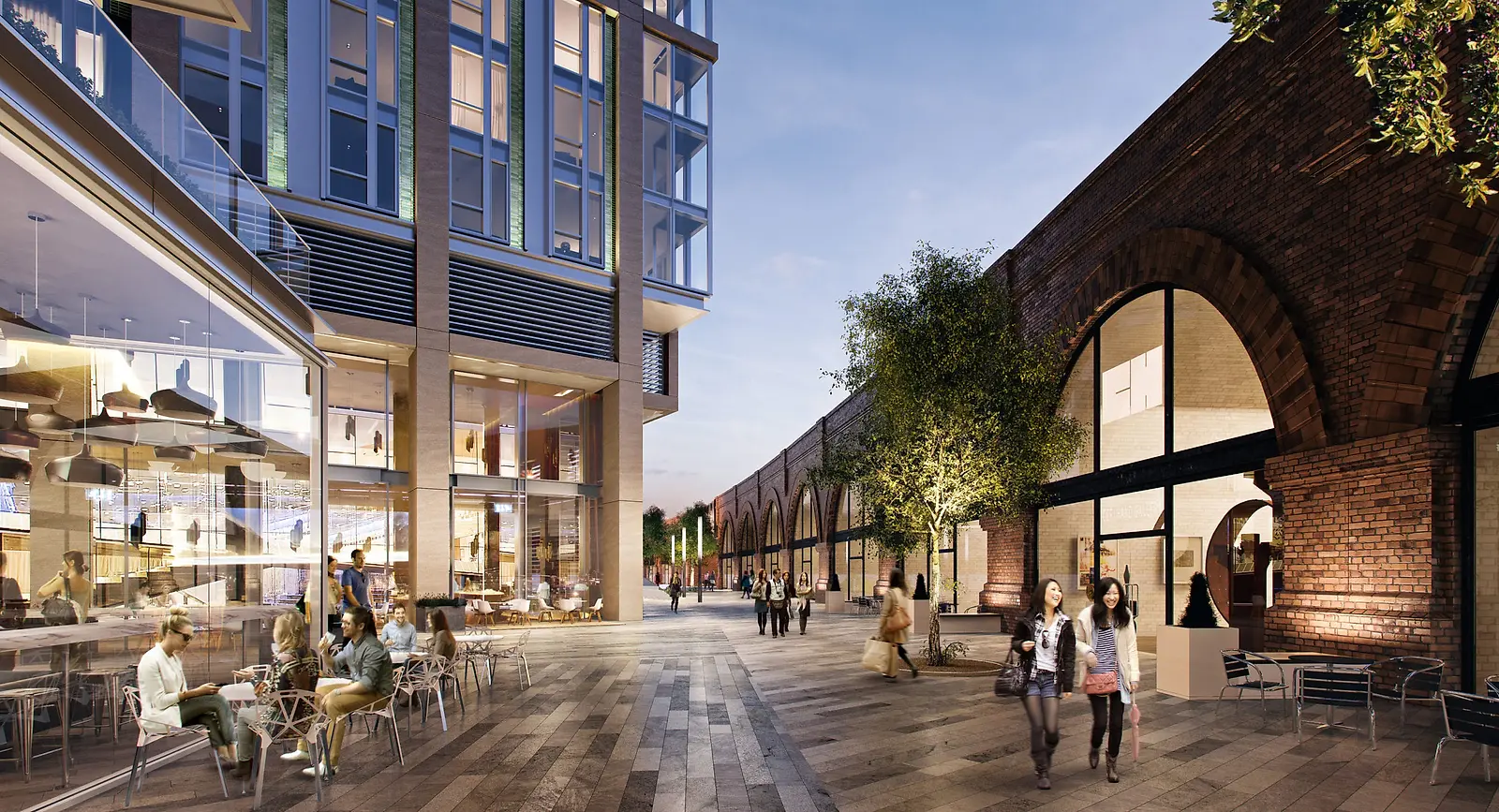 A jewel at the heart of the Nine Elms cluster, DAMAC Tower offers residential, retail, and office spaces in a graceful sculptural composition of terra cotta, reconstituted stone, and glass.
Respectful of its context, the project's slender proportions are apparent from both local and distant views, establishing a unique identity, while responding to adjacent building forms. In a deliberate step away from the two tower format of many other developments in the Vauxhall tall buildings cluster, DAMAC Tower consists of three distinct elements: a single, slender, 550-foot private residential tower, a significantly lower affordable residential 'south' block of 260 feet, and a striking glazed horizontal office element bridging the two buildings and intersecting the main tower.
This balanced composition creates impressive views from every aspect of the development, delivering light and public realm at ground level and significant amenity space for users of the building. These programmatic elements are expressed distinctly, yet harmoniously, to create a vertical mixed-use community.
The design features 450 apartments, which includes affordable residences, 36,000 square feet of flexible office space, and 9,000 square feet of ground floor retail. Residential units are located above the Viaduct level to ensure impressive views and allow for ideal daylight levels. Residents benefit from various open-air amenities, including a sky roof terrace above the office block and winter gardens to all units.