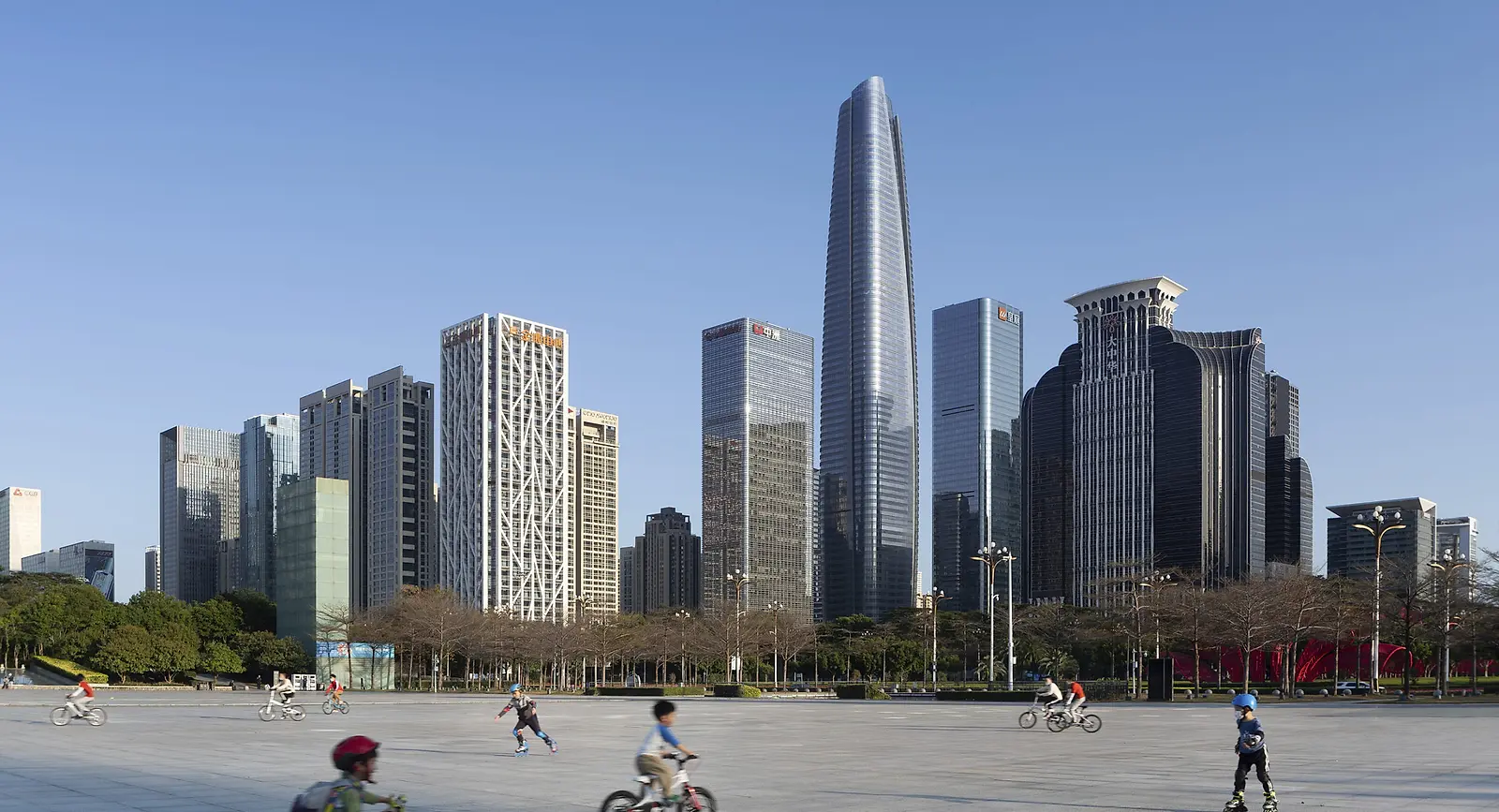 Shenzhen Center, a mixed-use development comprised of a 375-meter tower, a high point on Shenzhen's eastern skyline, a retail mall, and a residential tower, serves as a unified core to integrate the Zhongxin District.
The landmark tower, Dabaihui Plaza, with its fluid outline, sinuous curves, and rich materiality, represents the high-quality urban visage of China's design capital. Comprised of 110,000 square meters of office space and 20,000 square meters of clubhouse-style amenities and high-end apartments, the project expands beyond the 375-meter structure to include a shorter tower, One Palace, which provides additional apartments and penthouses that overlook the extensive garden on the roof of the buildings' shared podium.
The accompanying retail mall, One Avenue, consists of anchor shops, boutique retail, and experience-based entertainment facilities, along with terraced destination restaurants, forming the civic and cultural center of the Gangxia development. Through the podium basements, the residential and office towers are connected to the nearby subway stations, which are also linked with the public square. Wrapped in a ribbon of illuminated panels, the podium's exterior lighting references the landmark tower's crown.
As the commanding core of this high-end complex, the LEED Gold certified tower takes cues from its cultural and geographical context with a fluid design inspired by nature. Dabaihui Plaza's four overlapping façade screens were inspired by the city's official flower, the bougainvillea. At the pinnacle, these screens subtly veil a series of large-scale spaces including sky gardens. The gently tapering form of the tower creates a dramatic profile while maximizing interior floorplates.