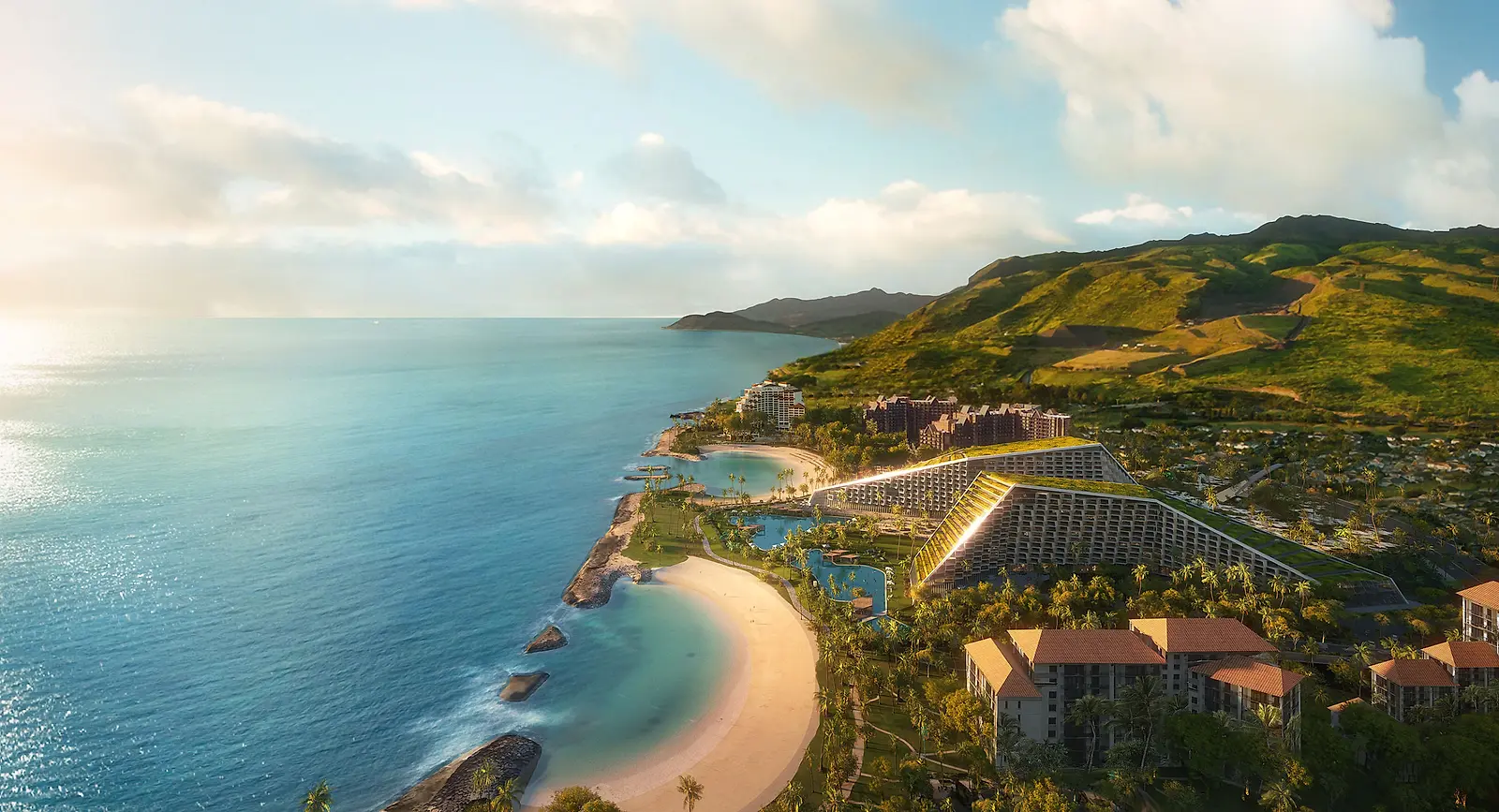 This resort on Oahu's Kapolei coast takes cues from the idyllic setting itself – the welcoming Pacific waters, the gently rising mountains to the east, the neighboring resorts, and the experience of driving along Oahu's leeward coast.
Along with the influence of the nearby mountains, the massing of the hotel arose from close attention to the views from the guestrooms. The two sloping brackets that comprise the hotel's guestrooms maximize mountain and ocean views while maintaining the privacy of guestrooms and lanais. The sloping form serves as a more sensitive addition to the existing Kapolei community.
At the ground level, the two hotel bars create a gateway, opening out to the northeast to welcome guests into the lobby (and provide access to the waterpark), sheltering the central courtyard with its food and beverage, amphitheater, and pools. The gateway then opens out to the southwest towards the ocean. This siting allows the building to capture prevailing winds from the northeast and pull them through the site.
The resort takes further inspiration from the Hawaiian landscape by utilizing native volcanic stone in a variety of finishes. The waterpark slides are designed to feel as though crated from water flowing from the Hawaii mountains.