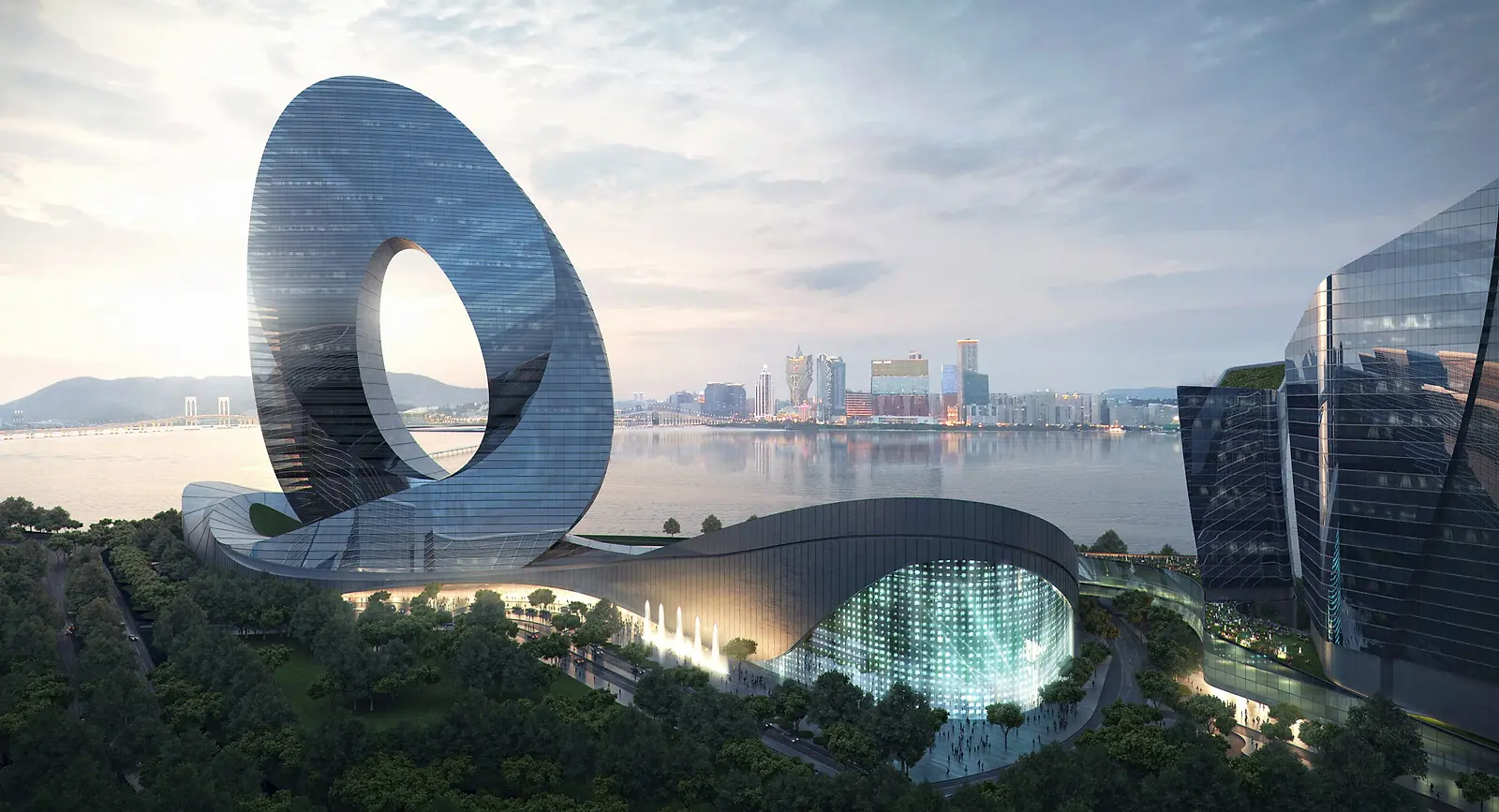 A new icon for the Taipa district, the "Eye of Macau" boldly greets the Pearl River Delta.
Facing both the historic city center of Macau and the newly-created Cotai district, the design study engages both neighborhoods, as well as connects the neighboring Macau-Taipa Bridge to the north and the mountains to the south. The design fuses multiple uses into a sinuous loop – "The Eye" – a solution that brings three large-scale hotels, an aquarium, and gaming entertainment halls together in a singular, fluid gesture.
Internally, two seemingly twisted hotels wrap two straight cores to meet either side of the lateral support for the structure, a horizontal bridge completing the loop. The crest, 230 meters in the air, is topped with a "super hall" overlooking the city with unobstructed views to both sides of the islands from Cotai to Macau. A piazza in the sky, the building's highest point is programmed for public events, availing views previously only accessible from the tops of the mountains. The additional torque of the tower is achieved via one grand hotel suite per floor that marches one bay at each level on each tower. At the podium, the loop cloaks the aquarium, exhibition, gaming and entertainment halls continuing the formal twist from the Eye above.
The gesture simultaneously relates the building to its context while providing an unmistakable form on the Macau skyline. Positioned at water's edge, on a calm day, the Eye's reflection forms a figure 8, a Chinese symbol of good fortune.