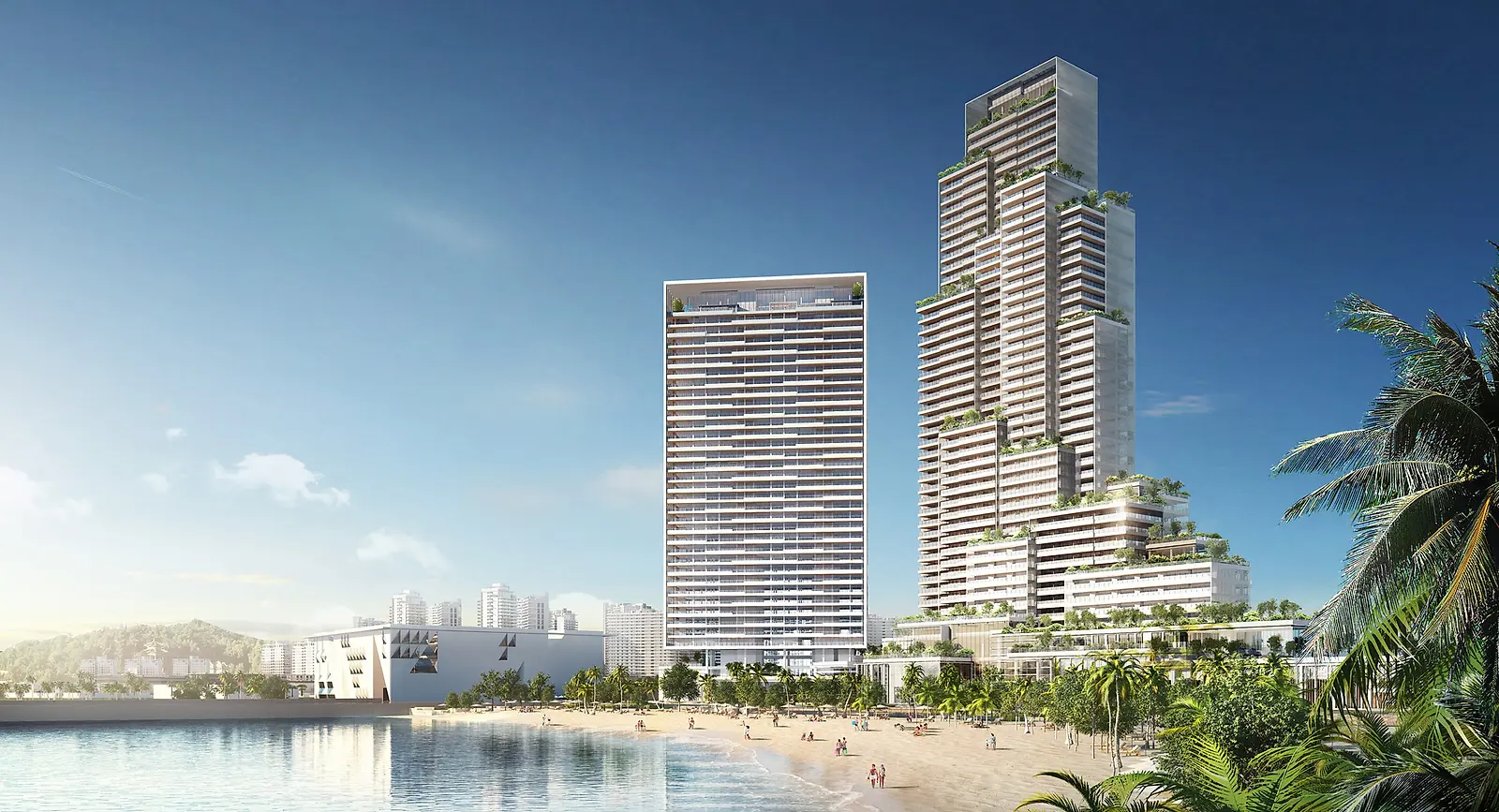 Grand Hyatt Serenity Coast
Echoing the repetition of form and materiality of Mediterranean hillside villages, the Grand Hyatt Serenity Coast offers modern hospitality in one of China's most southernmost oases.
Traditionally referred to as the site where the earth meets the heavens, the Island of Hainan benefits from a temperate tropical climate and the finest air quality in the country. The 132,000-square-meter Hyatt Serenity Coast hotel and residences provide a unique addition to the Island's growing hospitality market with an 189-meter landmark tower that will soon become the tallest structure in Sanya. The development comprises a 350 key Hyatt hotel and over 150 serviced apartments, ballrooms, restaurants, and leisure facilities on a vibrant beachfront.
Garden terraces climb the height of the building's façade, integrating architecture and local landscape. The consistent material palette in the upper floors is a stage for dramatically shifting natural light, while richer detailing at the podium and street level creates visual intrigue at the human scale.