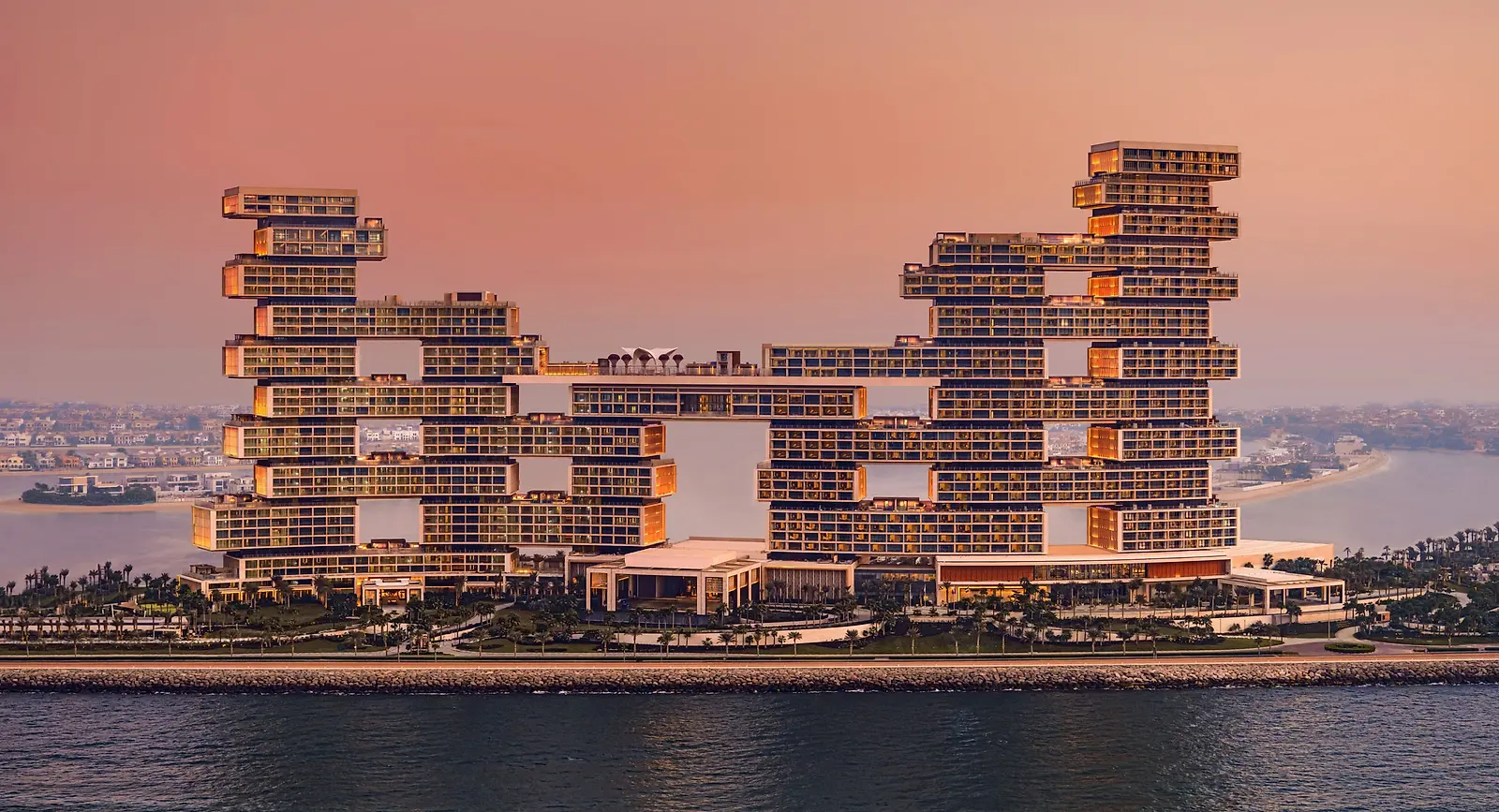 Reinforcing and reimagining one of the world's most iconic hospitality brands, Dubai's Atlantis The Royal offers unprecedented spaces that elevate the experience of guests in bold new ways.
Building on the success of the current resort, Atlantis The Royal is a striking new icon for Dubai. The stepped form naturally separates the residential and hotel program, while still providing a sense of community through the shared views. Maximizing exposure to the Gulf and the unparalleled Dubai skyline, landscaped courts and terraces ensure that a substantial portion of the hotel rooms and residences have outdoor space, private pools, and shaded gardens. These private oases heighten guest comfort and enjoyment, amplify the shading, and direct the prevailing breezes over the water and vegetation surrounding the resort.
The terraces step down towards one another and are linked by a sky-bridge, the structure that gives Atlantis The Royal its iconic silhouette. Framing a grand gateway between the two buildings, the sky bridge is punctuated by pools, lounges, cabanas and other amenities creating a lush oasis. The breezeways frame conference space, resort amenities, and an expansive open lobby at the heart of the complex.
Located on Dubai's Palm Jumeirah Island, the emirate's premier resort destination, Atlantis The Royal serves as an architectural complement to the existing Atlantis, The Palm, itself one of the city's iconic buildings. Together, the two form a resort precinct and entertainment destination.