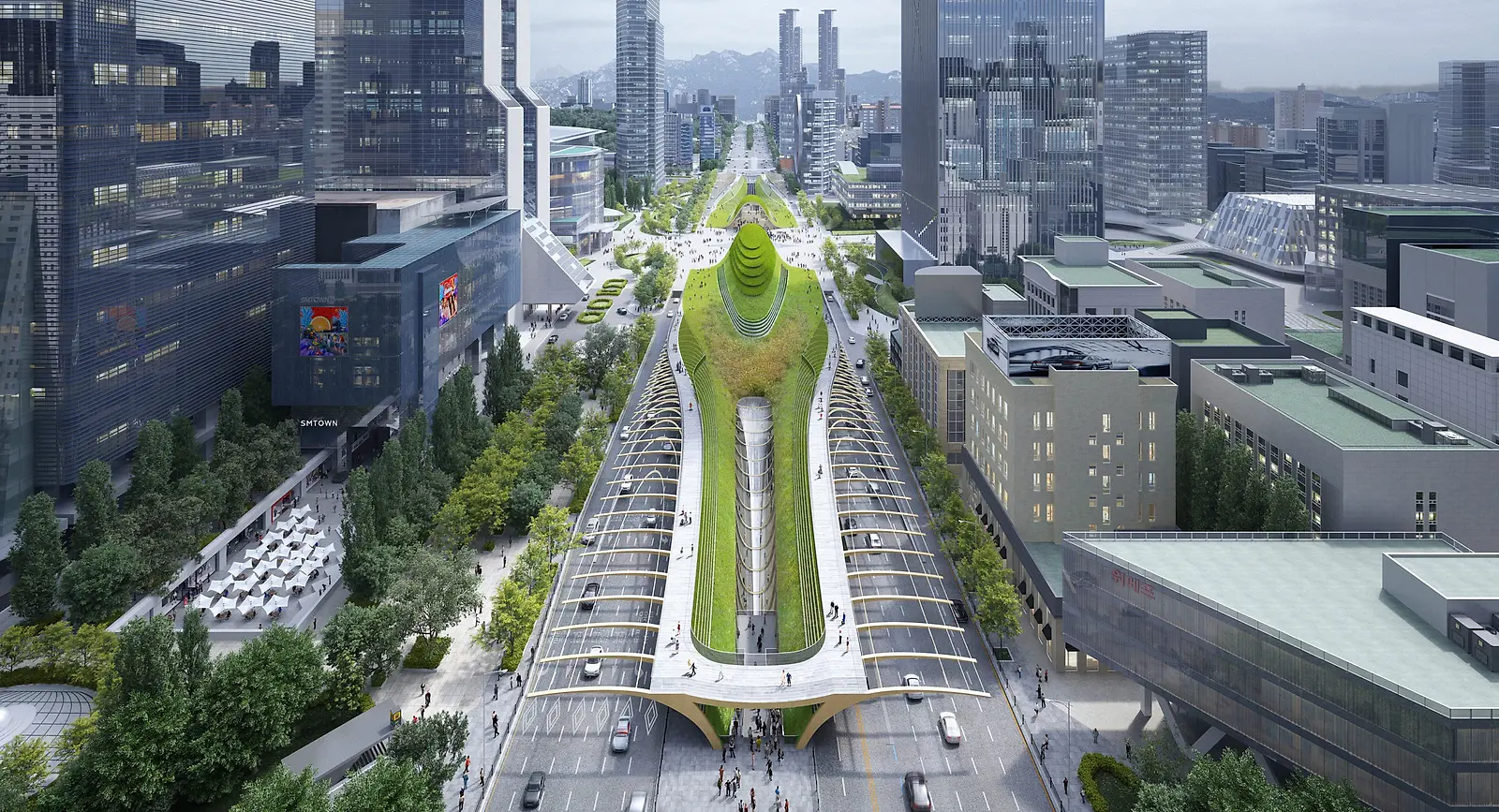 Gangnam Intermodal Transit Center
This design for the Gangnam Intermodal Transit Center (Gangnam ITC) combines a subterranean automobile, bus, subway, and high-speed rail transit center with a mixed-use development and above-grade public plaza and park.
Part of the 2030 Seoul Plan, which aims to develop the Gangnam area into a major international business district, the Gangnam ITC will serve not only as an important link in the city's larger transit infrastructure – linking multiple modes of transportation – but also as a major civic space in a dense part of the city. Set between the COEX convention and exhibition center and the Jamsil Sports Complex, the transit center will have a key role in the development of the area as a MICE tourism destination.
With its sweeping, organic profile and landscaped roof, the transit center gives the effect of emerging out of the earth. With landscaping that flows off the accessible roof onto the plaza, the project provides Seoul with a major green space that offers room for large gatherings such as concerts and festivals. The organic feel continues to the interiors of the center, which introduce plentiful light and air that enliven the subterranean spaces. Bisected by the grade-level main plaza, the center features two major atria on the north and south, formed by gentle, stepped plazas illuminated by skylights.