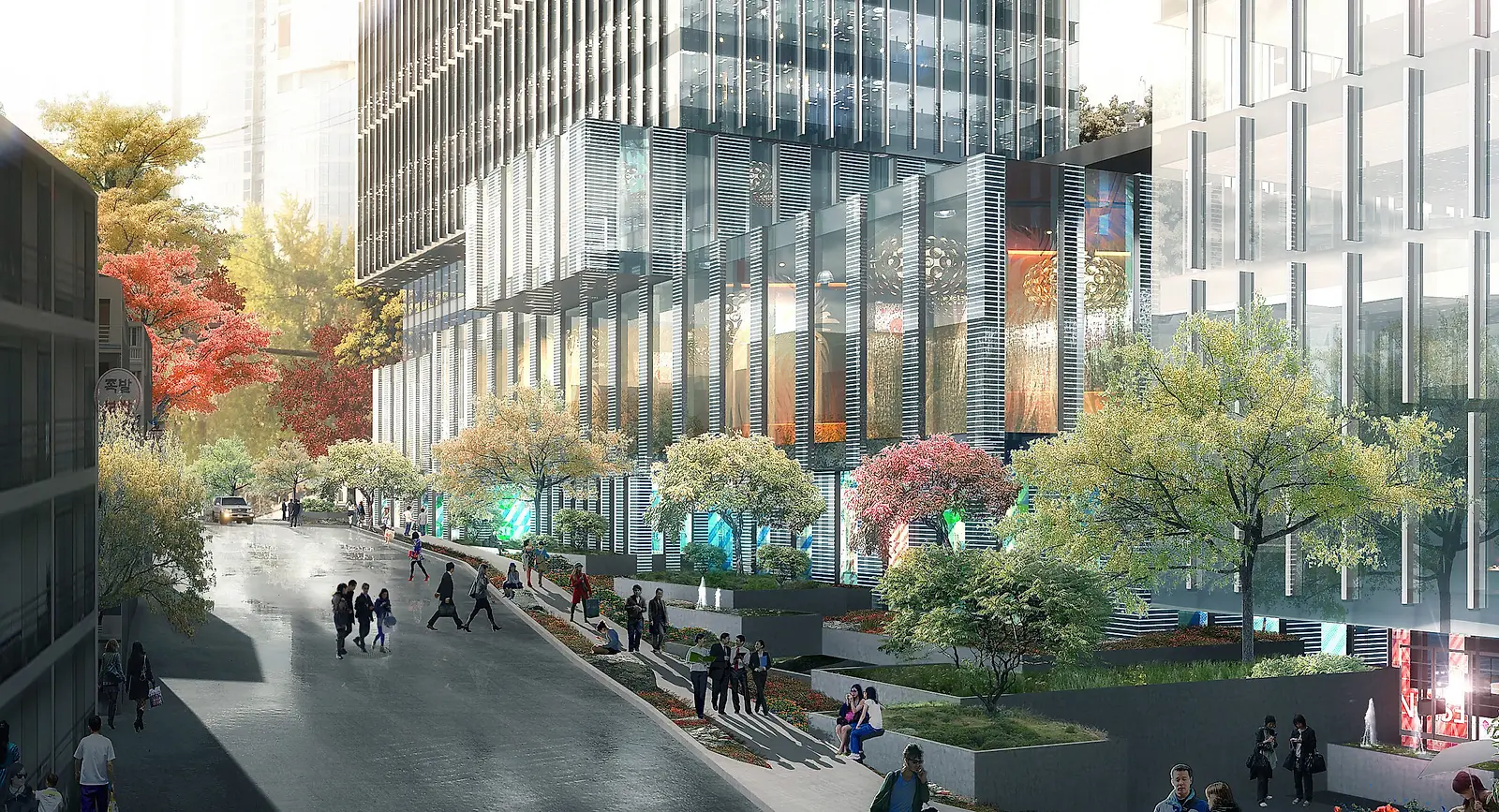 Nestled between a bustling downtown street and a quiet, hillside neighborhood, Dongbu Seoul Station is designed to both integrate and buffer the juxtaposing urban environments.
Borrowing from the language of the building's hillside context, and the peaceful, residential town of Namsan to the east, the structure has an aura of levity. This effect is achieved through the massing of the podium, the highly detailed white fins of the façade, and a series of lanterns atop the structure, all of which visually suggest that the building is floating into the clouds. By breaking up the overall structure into small-scale differentiated blocks, the building functions as a group of objects rather than a single, imposing mass and mirrors the fine fabric of Namsan while servicing downtown Seoul with a central, mixed-use hub.
Incorporating connections to City Airport Terminal, two subway lines, and more than 40 metro bus lines, the station is designed to move travelers through at a continuous and high speed pace. Yet privacy is still achieved for the hotel and office occupants above the station through various means of public access including differentiated entrance patterns for the building's distinct user groups. A network of interlinking rooftop terraces intersected by glass elevators and sky bridges connects the different functions of the hotel, office, and retail programs. The main artery of the project is through the basement up through a central galleria, which extends to the east, leading the public to the Namsam side. While hotel guests can access public pathways, internal circulation for ballrooms and meeting rooms is separated by an independent entryway.