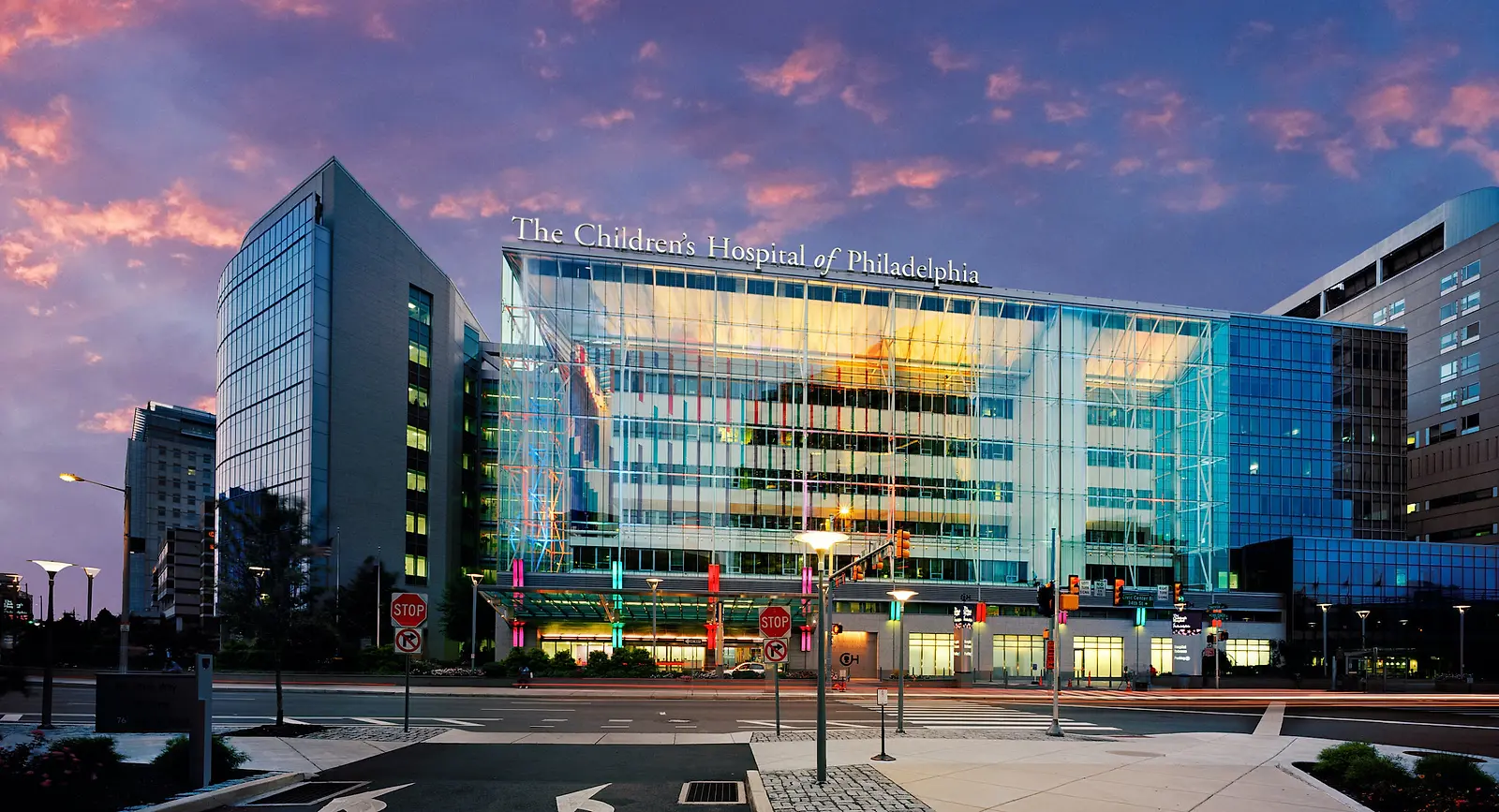 Children's Hospital of Philadelphia
Ranked as the number one children's hospital in the U.S. by US News and World Report and Child magazine, The Children's Hospital of Philadelphia experienced unprecedented growth and demand for services, necessitating the largest facilities expansion ever undertaken at CHOP.
During the master planning study, KPF evaluated the existing facility on its constrained urban site and developed alternative ways to add space surrounding the hospital's main building. The solution completely transforms the image and accessibility of medical care for children and their families. In reconfiguring the site, a clear drop-off was created, parking was clarified, and emergency traffic was separated from other traffic flow.
The design creates a new image for CHOP, making a visible "statement" within the Penn medical center community. Massing components form a coherent whole, providing unity and balance among the parts. The new character of the front facade provides a lively image for the hospital, one that distinguishes it from the surrounding institutions. The use of the colored glass art-wall expresses the sophisticated yet playful aesthetic from the internal atrium out to the facade of the building. From the patient rooms, the art-wall animates views with a kaleidoscope of colored light as the day progresses.
The project was implemented in three phases: Phase I (South Tower) included 150 new inpatient beds, a new emergency department, and significant site improvements. Phases II and III included the new facade along Civic Center Boulevard and diagnostic and treatment facilities to the west.