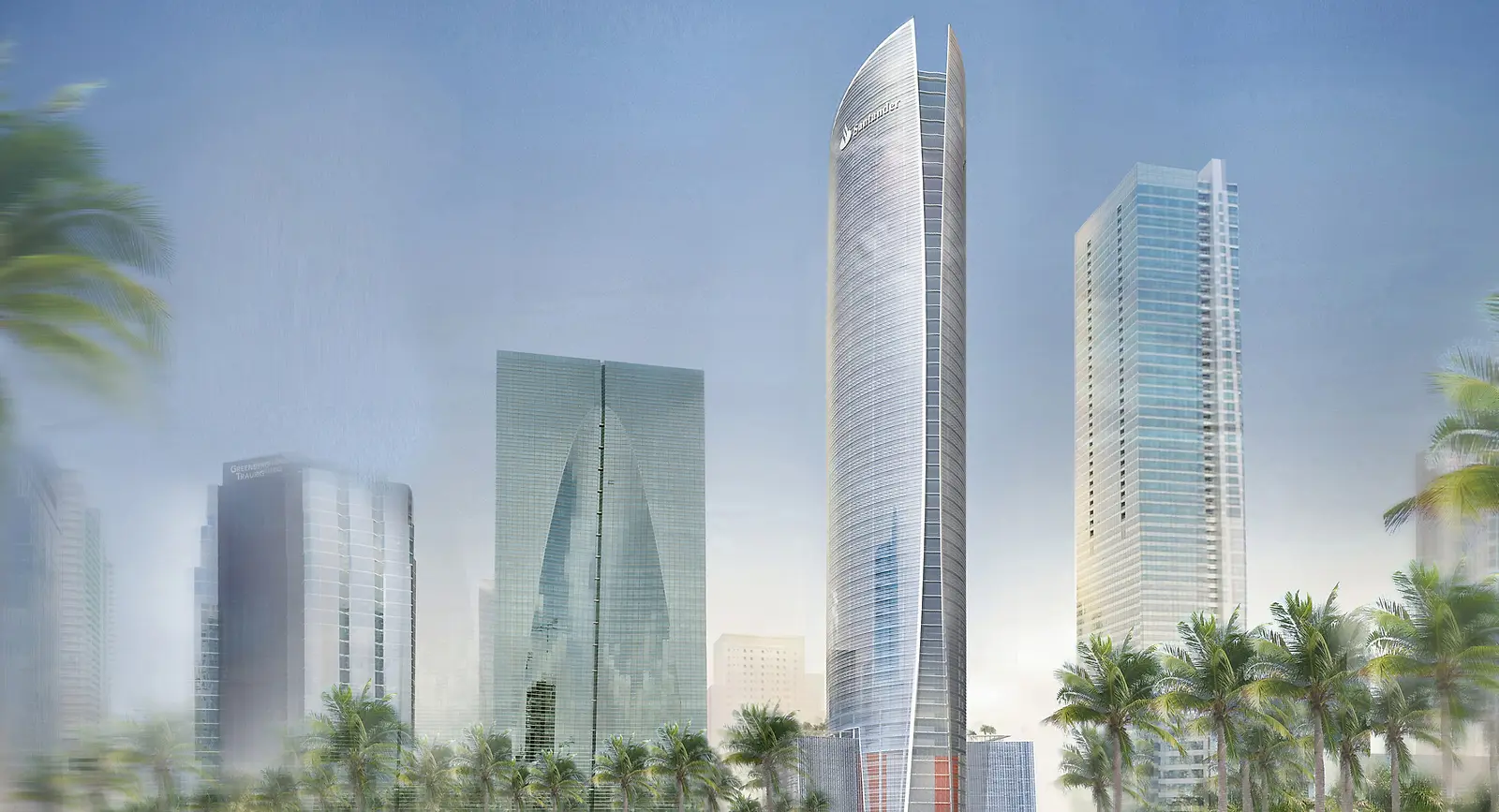 Two environmental imperatives were fundamental to the design of Banco Santander's new U.S. Headquarters: create a resilient, hurricane-proof building and achieve LEED Gold certification through sound sustainable strategies.
The main axis of the 50-story glass tower is oriented east to west, perpendicular to Brickell Avenue. Orienting the narrowest face in this manner diminishes the amount of solar exposure and takes into consideration the predominant direction of the wind while optimizing views toward the horizon. Additionally, the tower is located on an elevated plaza with key occupied areas above the flood plain to enable effective recovery operations in case of a natural disaster.
The tower is flanked by a podium, which defines the building from the street by extending the façade horizontally and creating a broad, inviting entrance. This space is partially covered by a triangular glass ceiling, which is extended by an expansive series of louvers shading the drop-off area. The podium creates a sprawling rooftop garden accessed from the 9th floor of the tower; here, occupants can enjoy patio dining, a wide lawn and extensive walkways, all protected from direct sunlight by foliage and trellises.
The iconic headquarters not only mediates natural conditions, but also presents a striking modern form that complements the existing contemporary architecture of the city. Ascending above the adjacent buildings, the tower offers clear views of both Miami's skyline and the Bay of Biscayne.