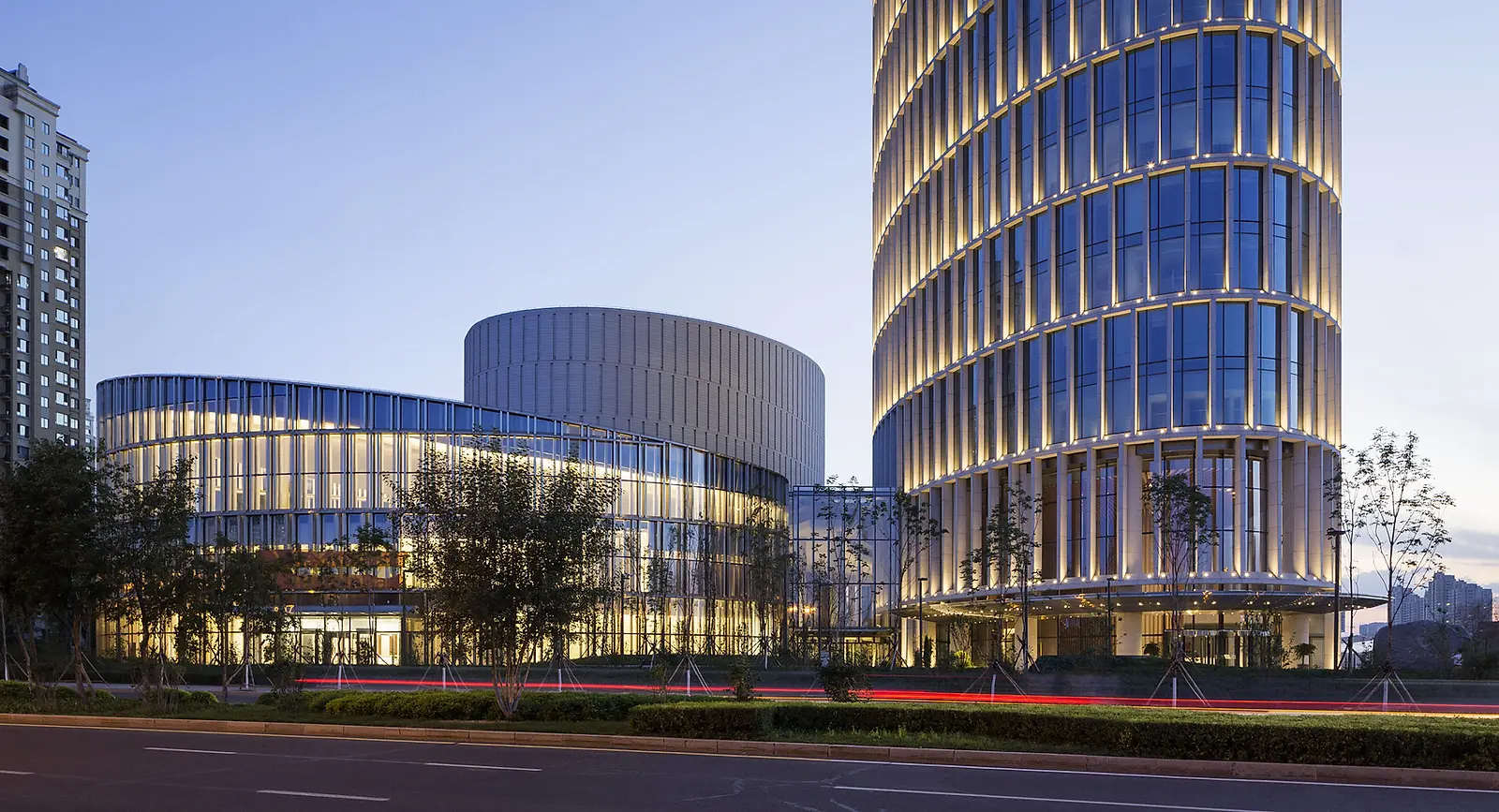 A miniature city within the historic commercial center of northeastern China, the KPF-designed Harbin Bank Headquarters connects a number of distinct entities into a single organism.
Located at Shangjiang Road and Qunli Fourth Avenue, the bank acts as a symbolic gateway to the city, marking the route between the airport and historic downtown. The complex contains bank offices, a guest house, health club, bank hall, conference facilities, and a museum of currency. An atrium at the ground level enhances permeability through the site and links together the programmatic elements. A dining hall, retail outlets, and cafés span the periphery of the atrium, reinforcing its role as the social hub of the organization. The building enjoys unobstructed views of the Songhua River.
A balanced composition of volumes is achieved through varying the height of the individual building components. The office tower at 156 meters forms the peak of the complex, with the bank hall demarcating its lowest point at 24 meters.
The design draws on the existing cultural and aesthetic sensibilities of the region, achieving a synergy between organic form and material solidity. The building skin is conceived as layered screens of complementing materials: stone, glass, and wood. Changing light conditions animate the exterior surfaces, bringing depth and emphasizing the project's material richness.