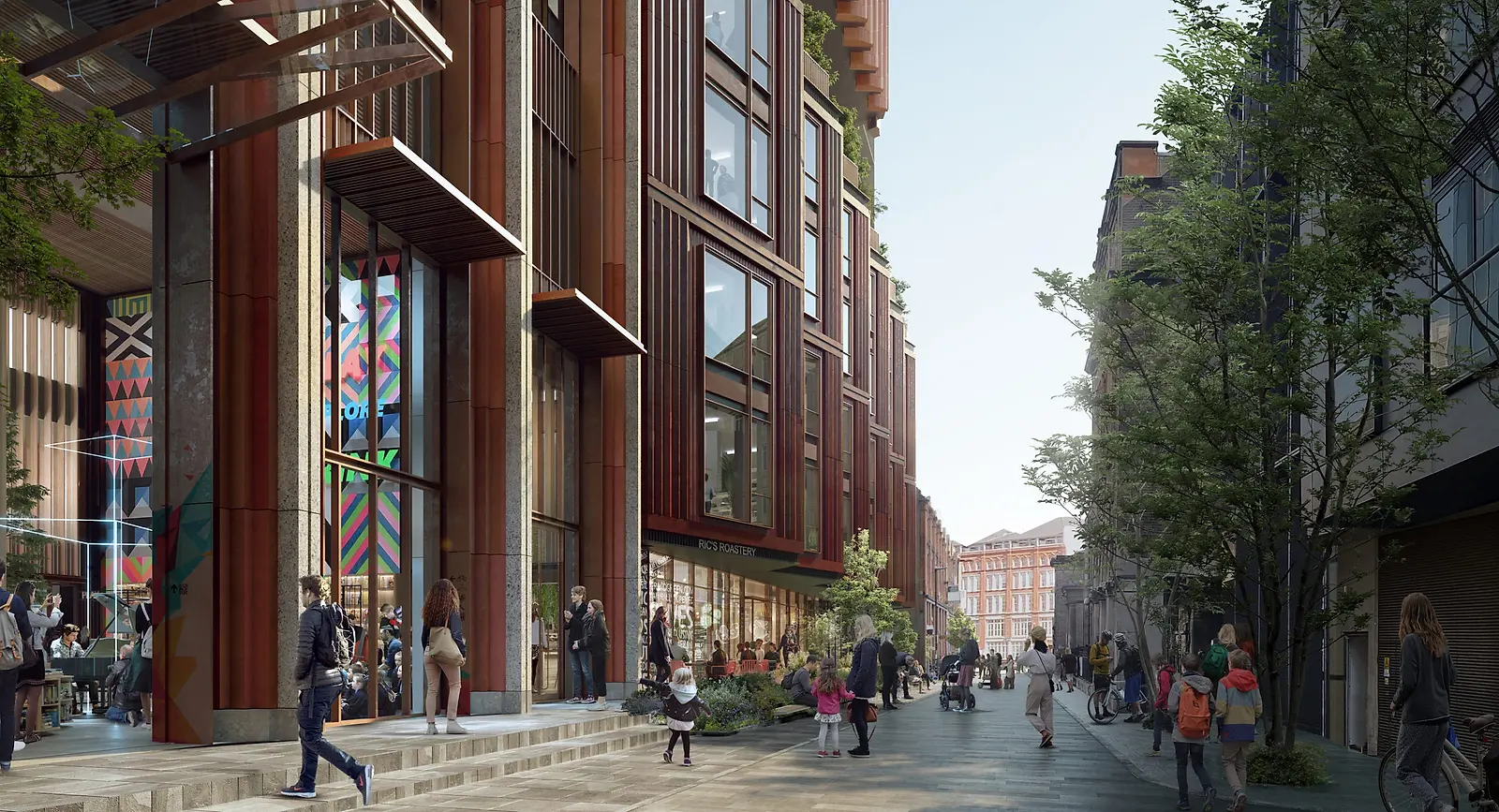 A landmark development for London's Tech City, 99 City Road will transform an outdated office building on the Old Street roundabout into a 36-storey tower, to provide high-quality workplace and a vibrant public realm.
The updated building will enhance the neighbourhood through the provision of a generous public square that complements the new Old Street Tube station. A publicly accessible, permeable ground floor provides dedicated spaces for free community use, cultural programming, and curated events.
Most of the existing building's structure will be retained, including the foundations and basement – a retain-first approach that will provide an adaptable contemporary workplace while reducing embodied carbon and construction traffic. A new core will be inserted, and additional floors added to create a hybrid old/new structure, that incorporates high quality commercial and affordable workspace.
The folded composition of the building design responds to context, minimises wind and maximises daylight to the adjacent square. This dynamic composition shifts in perspective from every approach and vantage point – marking one of London's primary intersections. The building's serrated terracotta facades were inspired by the materiality of nearby Victorian architecture and incorporate natural ventilation and passive shading while creating a dynamic aspect to the exterior design.
99 City Road is targeting BREEAM Outstanding, WELL Core Platinum certifications, and embodied carbon <600kg/CO2/m2.