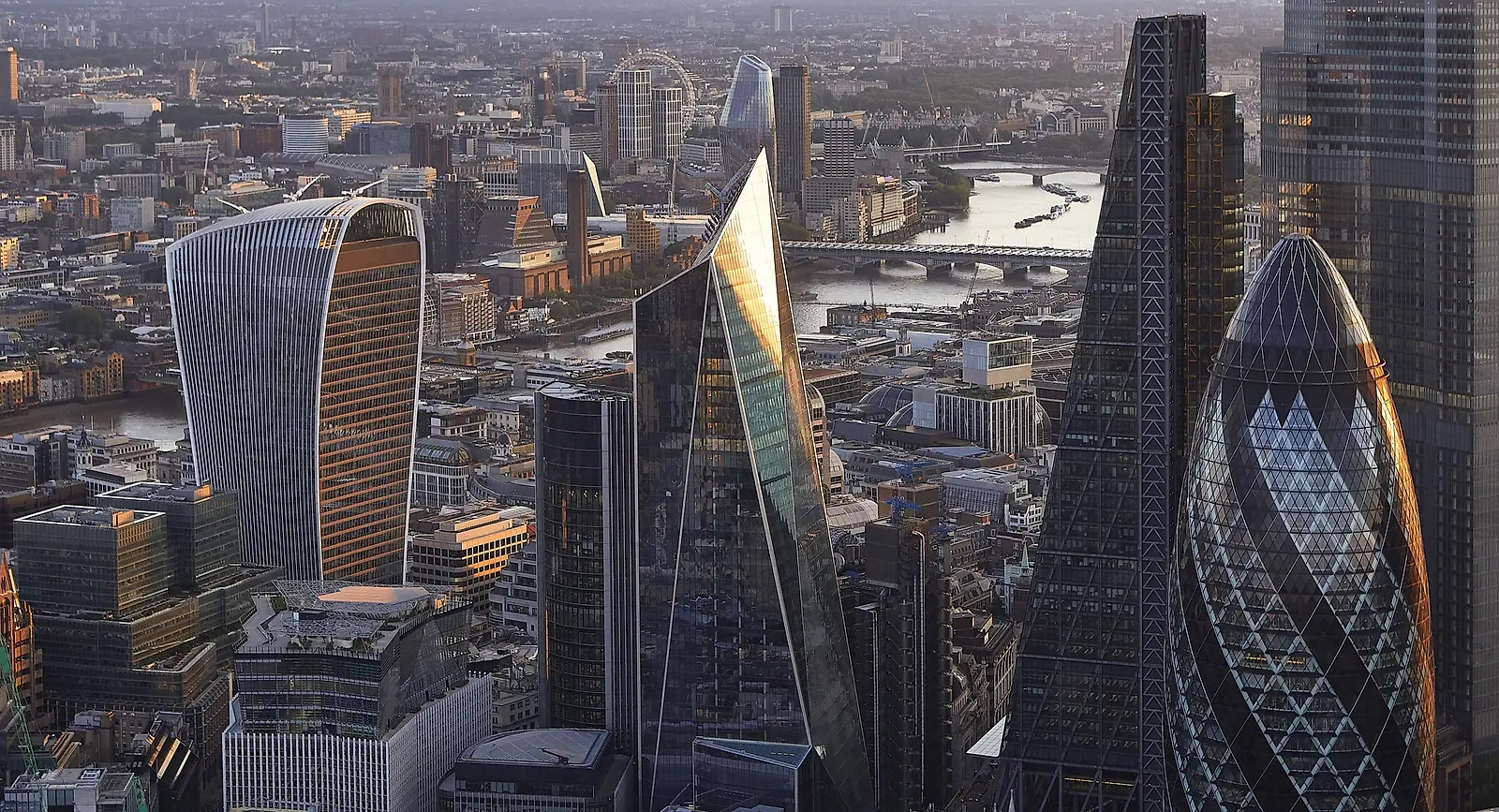 52 Lime Street
W.R.Berkley London
52 Lime Street, also known as "The Scalpel", is a striking new office tower in the heart of the City of London.
At 42 stories, 52 Lime Street is a tall, yet sympathetic addition to the City cluster, designed with particular regard to distant and local views. Its simple geometric form is reinforced by partially reflective glass and bright metallic fold lines. Its form enabled improvements to the north-south route through the city block and the creation of a new public plaza, recalling Lime Street Square, which was lost in the 1940s, at the center of a group of buildings that includes Lloyds of London and the Willis Building. The tower leans away from Leadenhall so as to be invisible behind the dome of St. Paul's Cathedral when approached from the west on Fleet Street, and the roofline falls away sharply to the south in recognition of the overall composition of the City cluster.
To design a high-performance, glazed building as sensitive to the climate as it is to its urban context, KPF applied passive design principles and minimized material use. Locating the building's core against its south façade shields interior spaces from the angle most affected by solar heat gain, allowing mechanical systems to operate more efficiently. The result: Modelled operating carbon emissions are 25% lower than required by local regulations. Embodied carbon reductions were also a priority. The computational design of floor beams saved 700 tons of steel and pre-stressing the building's vertical core allowed core walls to be thinner, saving 1,800 cubic meters of concrete; the combined efforts reduced CO2 emissions by over 2,000 tons.
The provision of high-quality, modern and sustainable office space is appropriate for the building's location in the heart of the City's insurance district and supports the City's position as one of the world's leading international and business centers.
Watch the video about 52 Lime Street's design here.