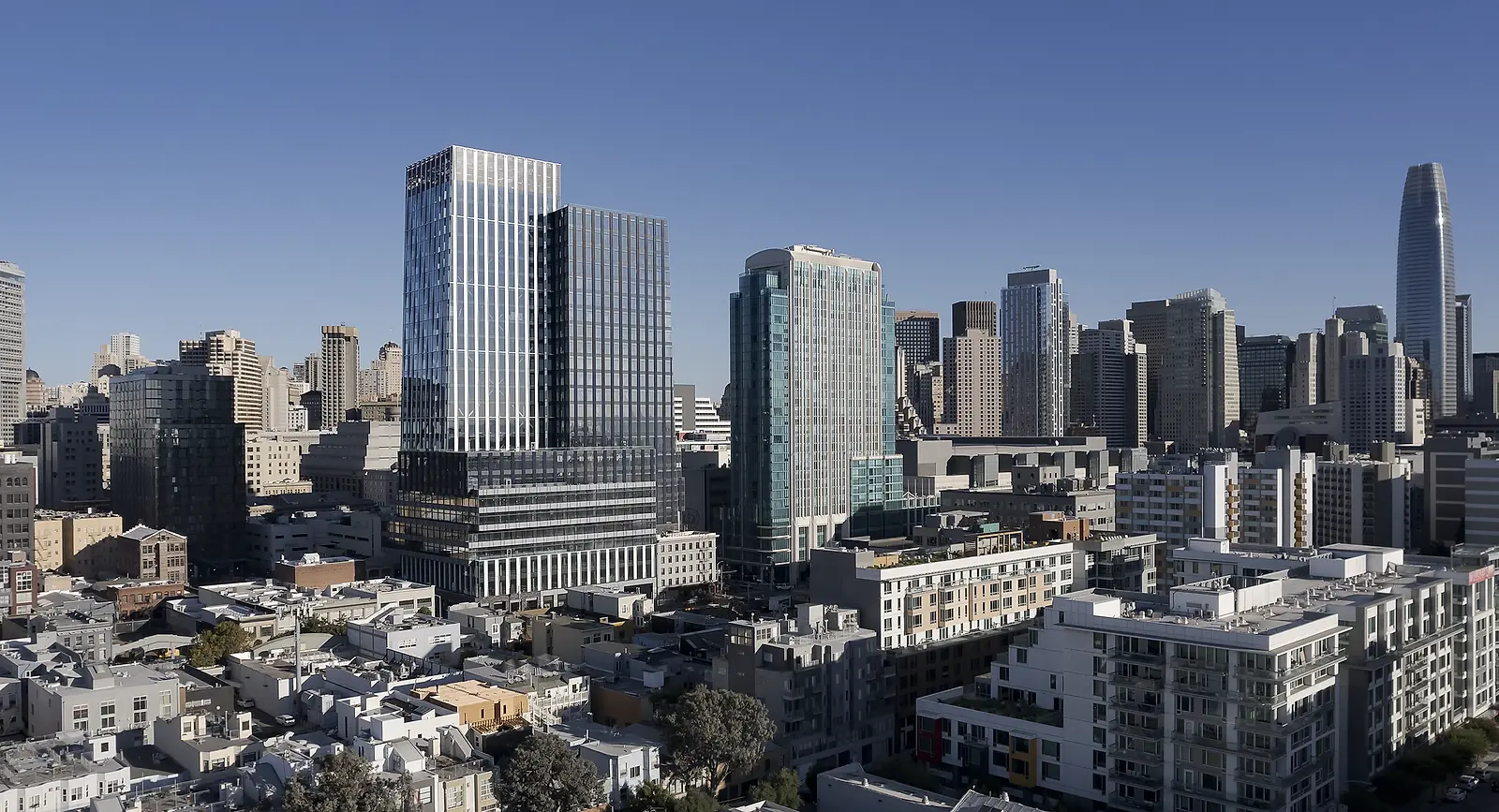 Anchoring the 5M SoMA mixed-use development, 415 Natoma provides dynamic, state-of-the-art workspace for tenants and welcomes the community into its public spaces, activating the neighborhood with indoor-outdoor amenities and green spaces.
With large open floor plates, activity-based layouts promoting movement, and a variety of collaborative spaces, 415 Natoma is a Class-A office building suitable for creative startups and major technology companies alike.
The office building responds to its location at the heart of San Francisco and the emerging SoMa District. Conceived as a blend of both the historic and modern urban character of the city, 415 Natoma articulates the delicate relationship between old and new.
The massing relates to the context of the neighboring areas – which to the north are dense and commercial and to the south are small, industrial, and residential – while a collage of complementary vertical and horizontal textures on the façade creates a dynamic expression.
The two stepped, intersecting volumes of the tower echo SoMa's intimate and intricate urban fabric, while layers of cantilevered volumes at the podium provide multiple terraces that bridge the relationship from interior to exterior. At the ground level, a publicly accessible interior living room extends outward via large sliding glass doors to the adjacent streets and the Parks at 5M, intermingling public and private. An arcade of retail and food and beverage options further activates the ground plane by inviting those visiting the adjacent parks to engage with the building.