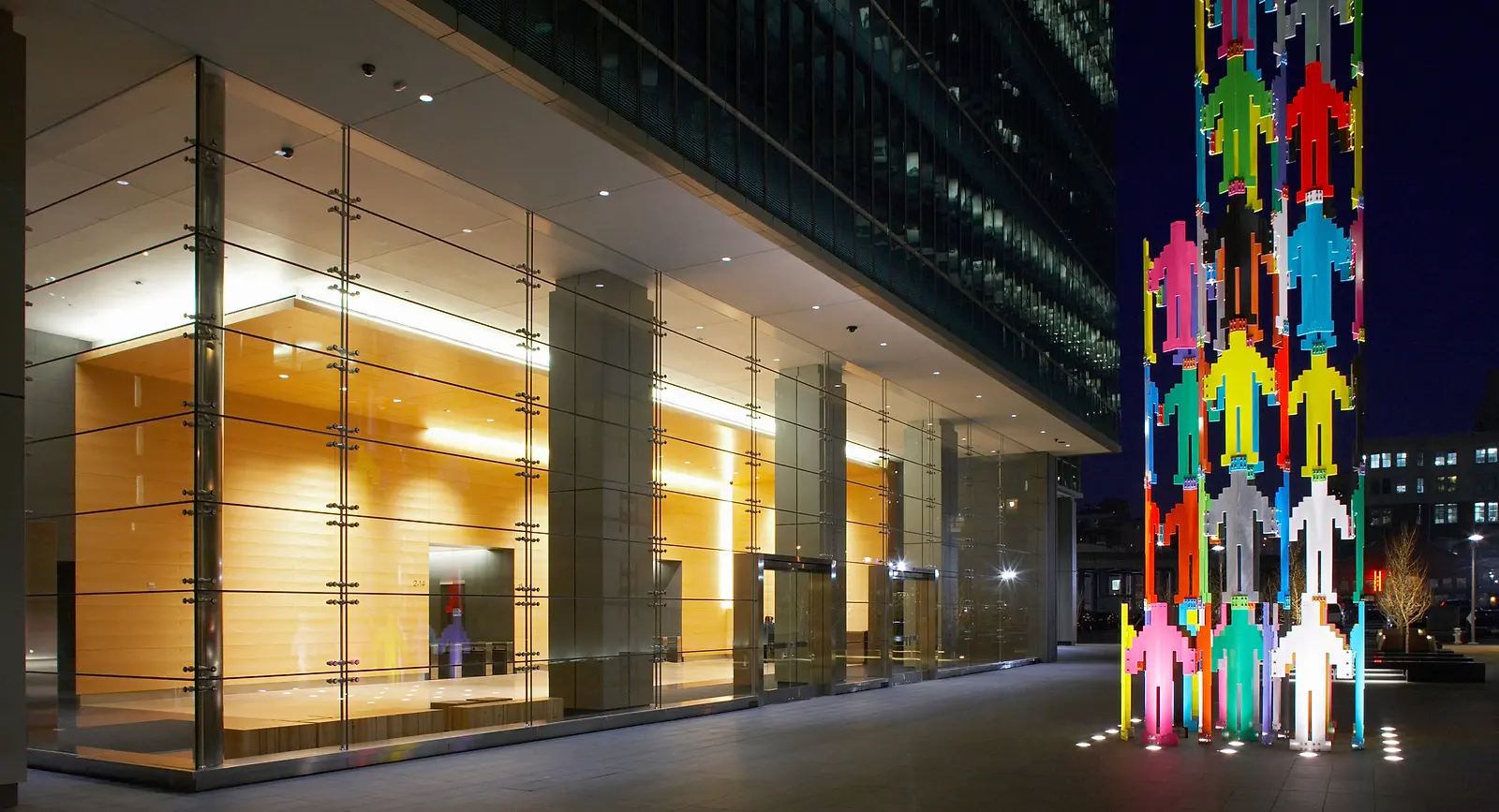 Located in the heart of San Francisco's vibrant Mission Street corridor, this 33-story office tower was the first LEED Gold-certified speculative development in the city.
One of the few fully glazed towers in the neighborhood, 555 Mission Street's material palette sets it apart from nearby structures, while the design's setbacks respond to the building's architectural context. The curtain wall has a distinctive glass-and-metal fin in its vertical mullion, and a lantern-like crown distinguishes the tower on the skyline. The prominent site—a 34,000-square-foot, mid-block parcel on the south side of the street—along with the tower's sustainable design program has made it a highly valuable property in the downtown area.
A public plaza connects 555 Mission Street to the city at street level and doubles as the building's front door. The 11,000-square-foot space is enlivened by a topiary wall, trees, benches, and a commissioned sculpture by artist Jonathan Borofsky.
The LEED Gold-certified building, which exceeds California's energy code by five percent, has a highly reflective, cool-roof system to reduce the heat-island effect. Ozone-depleting refrigerants in all heating and cooling systems have been eliminated. On-site, below-grade parking includes designated spaces for low-emission and fuel-efficient vehicles. In addition to use of low-VOC construction materials and over 50% of the building's construction materials being manufactured within 500 miles of the project site, the construction team diverted 86% of the project's construction waste from landfills to recycling agencies in the region.