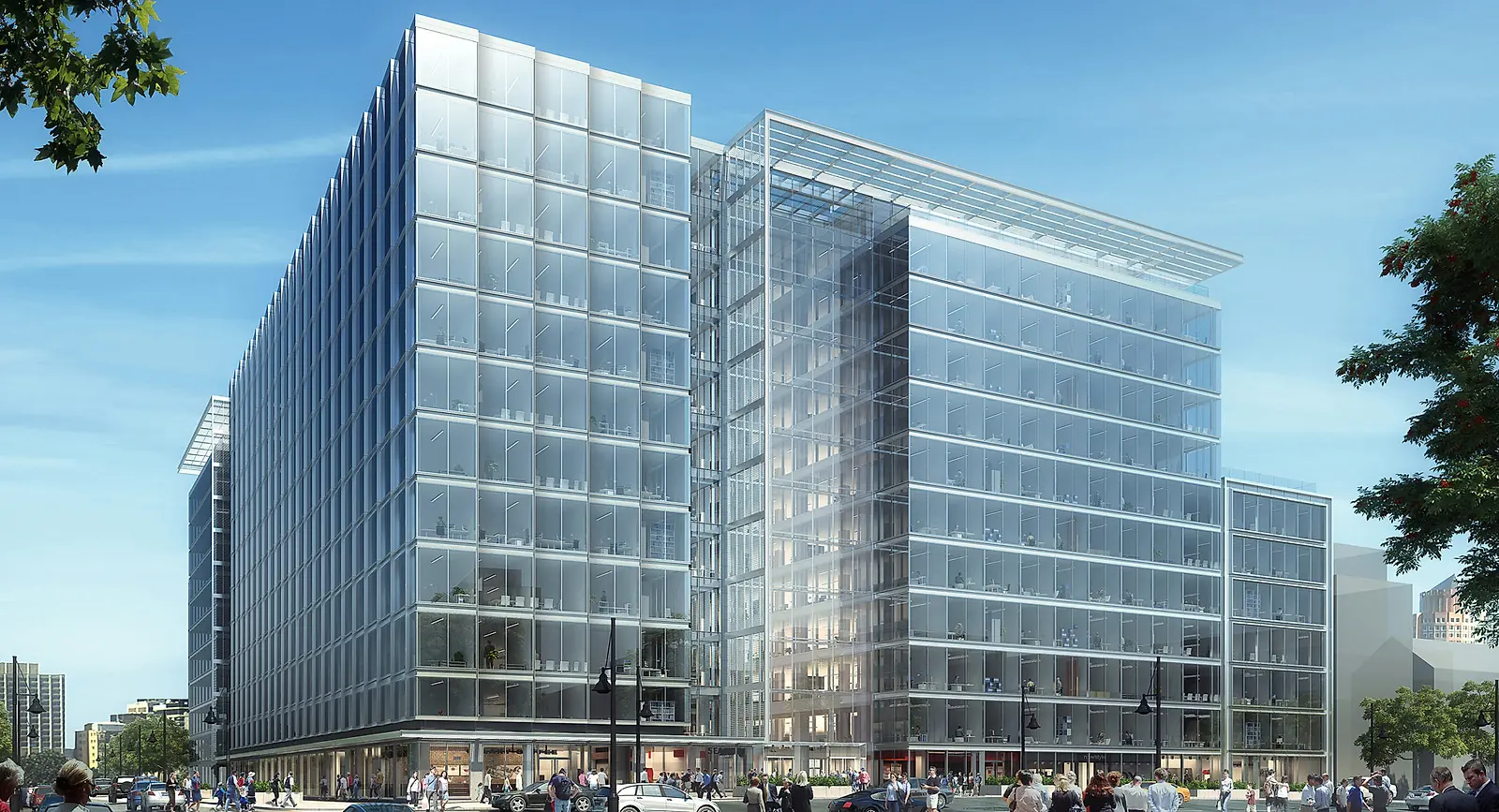 In the heart of the US capital, 200 F Street is a dynamic office building designed for a new and thriving generation of Washington DC workers.
The 680,000 square foot building, part of the larger Capitol Crossing development, will provide Class-A office space for multiple tenants, with flexible, open floor plates and close proximity to Washington Union Station.
The project responds to the District's height limitations in a playful manner, preserving views of the Capitol and the Washington Monument. Laterally, the project reunites the disconnected urban grid by building atop a new platform spanning the existing freeway, creating a more navigable site and a pedestrian-friendly atmosphere. Situated on a long, rectangular site, the building itself breaks up the massive block into smaller elements with a continuous trellis wrapping around and over the top of the entire building, defining each of its four volumes.
Designed as an "urban jewel box," the building utilizes texturized glass fins to create a rhythmic and dynamic façade, which catches and reflects the sunlight as it dances across the surface throughout the day. The glazing, a unique material to the historic district, influences the experience of the user and defines the hierarchy of internal spaces, with public and private areas receiving unique treatment. The building's design is further defined by the central atrium, which brings light into the depths of the building and allows for lengthy and uninterrupted interior sightlines.