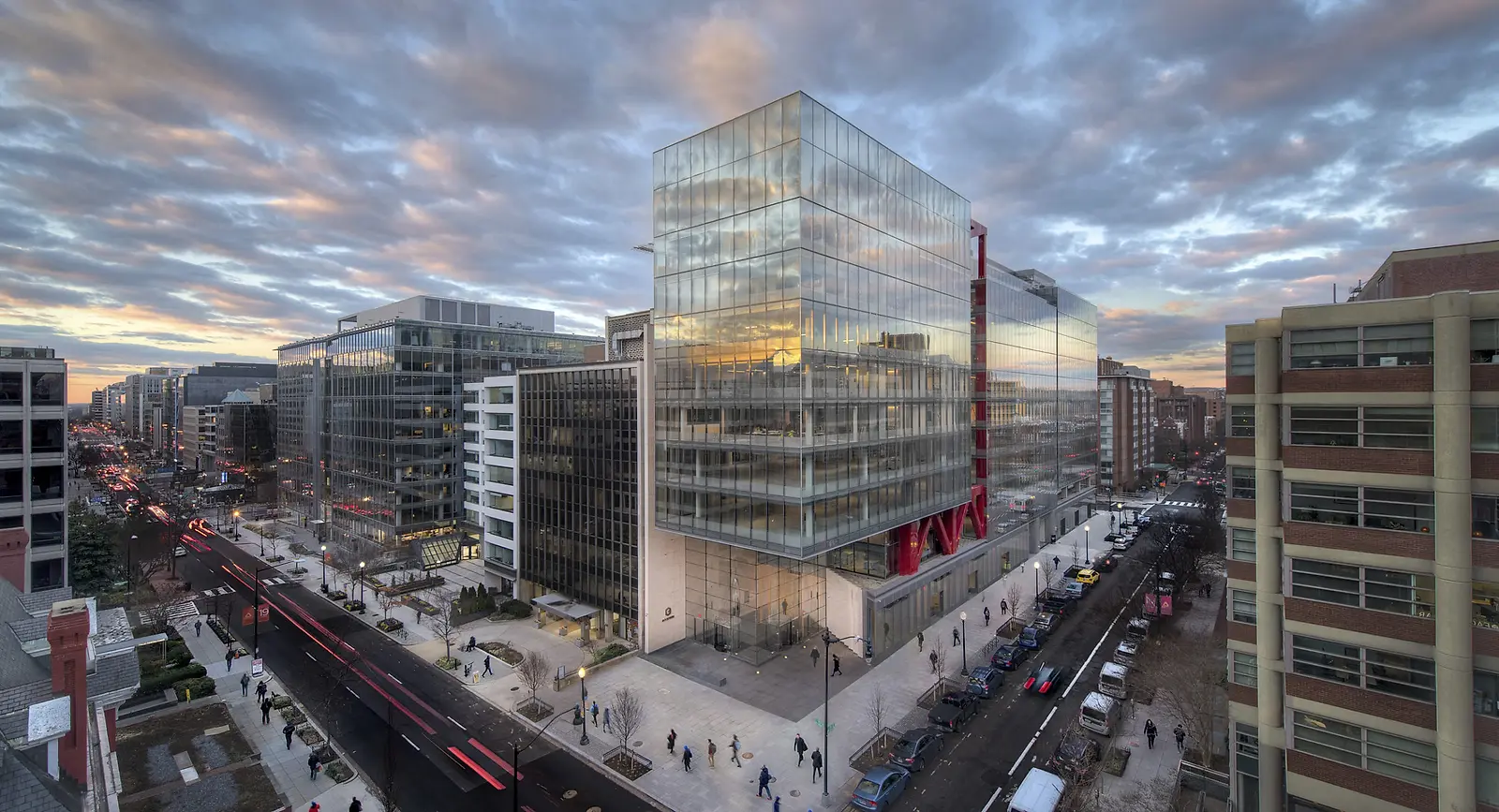 Rising above its surroundings, 1900 N Street spans an entire city block while maintaining an elegance that is light and airy.
1900 N Street serves as a gateway to Washington DC's central business district. The transparent triple-height corner entry hosts an open and inviting lobby, while, internally, the building maintains a floor plate that is perfectly suited to its law firm tenant and allows for greater density within a restricted massing envelope. A full city block of ground level retail space activates a commercial streetscape, while a below-grade garage provides convenient parking for building tenants.
Encased by translucent glass curtain walls, the primary volumes seem to float around the building's defining sculptural element—a red truss exoskeleton. The truss stretches 120 feet in two equal sections at the top of the building. Shifting behind the curtain wall, its function is to hold up the nine floors below, allowing for a column-free plaza that opens the building's lobby at the corner of 19th and N Streets.
The rooftop atrium and adjoining greenspace offers an unparalleled panoramic view of the capital. Landscaped terraces and floor-to-ceiling windows blur the line between the interior and exterior, an aspect complemented by a unique low temperature air system that furthers a sense of welcoming the outside in.