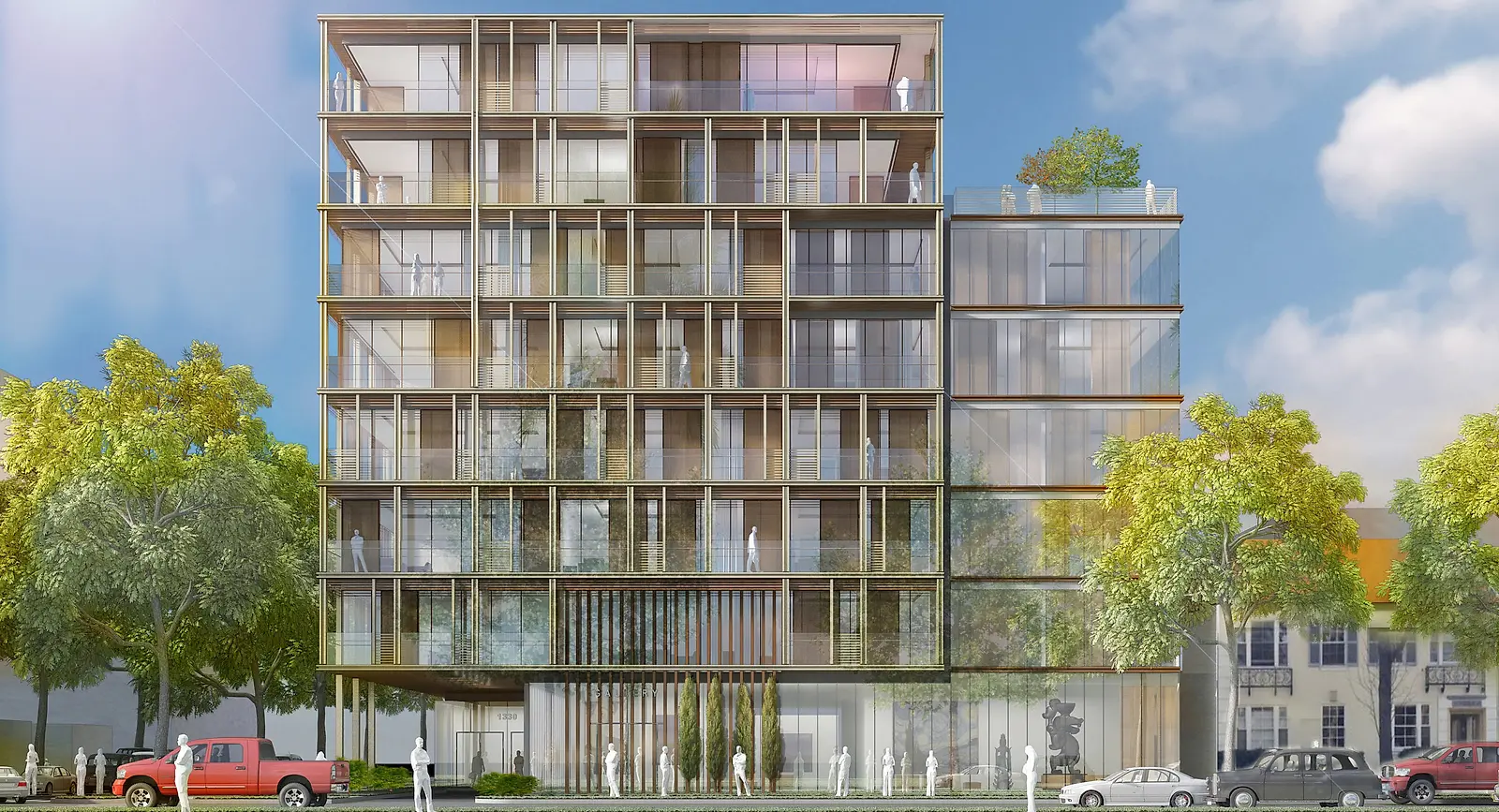 Conceived as a collection of shifting rectangular prisms, 1330 N Street is a human-scaled, active building, with modern materials conscious of their context and aesthetic function.
The massing of interlocking cubes allows for a detailed scaling and relief within a largely rectilinear building form. Sections of the building are shifted to comply with given height limits and to conform with the varied surrounding architecture, while a lifted corner at the street level opens up pedestrian views at a busy intersection and creates a porte-cochere entrance to both the residential and retail portions of the building.
Along N Street, a number of notable buildings exhibit a classical style of architecture with white stucco walls, earthy Terracotta roofs, and rich brown window frames. The color and material choices for 1330 N Street respect this palette with a more modern design, welcoming Sacramento's future. The ground level along N Street is clad with a highly transparent glass wall, creating a lively storefront, while the residential floors above are finely articulated with human scale frames and rich finish material such as bronze and wood.
Extensive green roofs are planned for all rooftop and terrace areas, including high-efficiency photovoltaic panels and a storm water harvesting system. Landscaped area will be planted with native species with water efficient irrigation system, and the hardscape will be paved with porous paving materials.