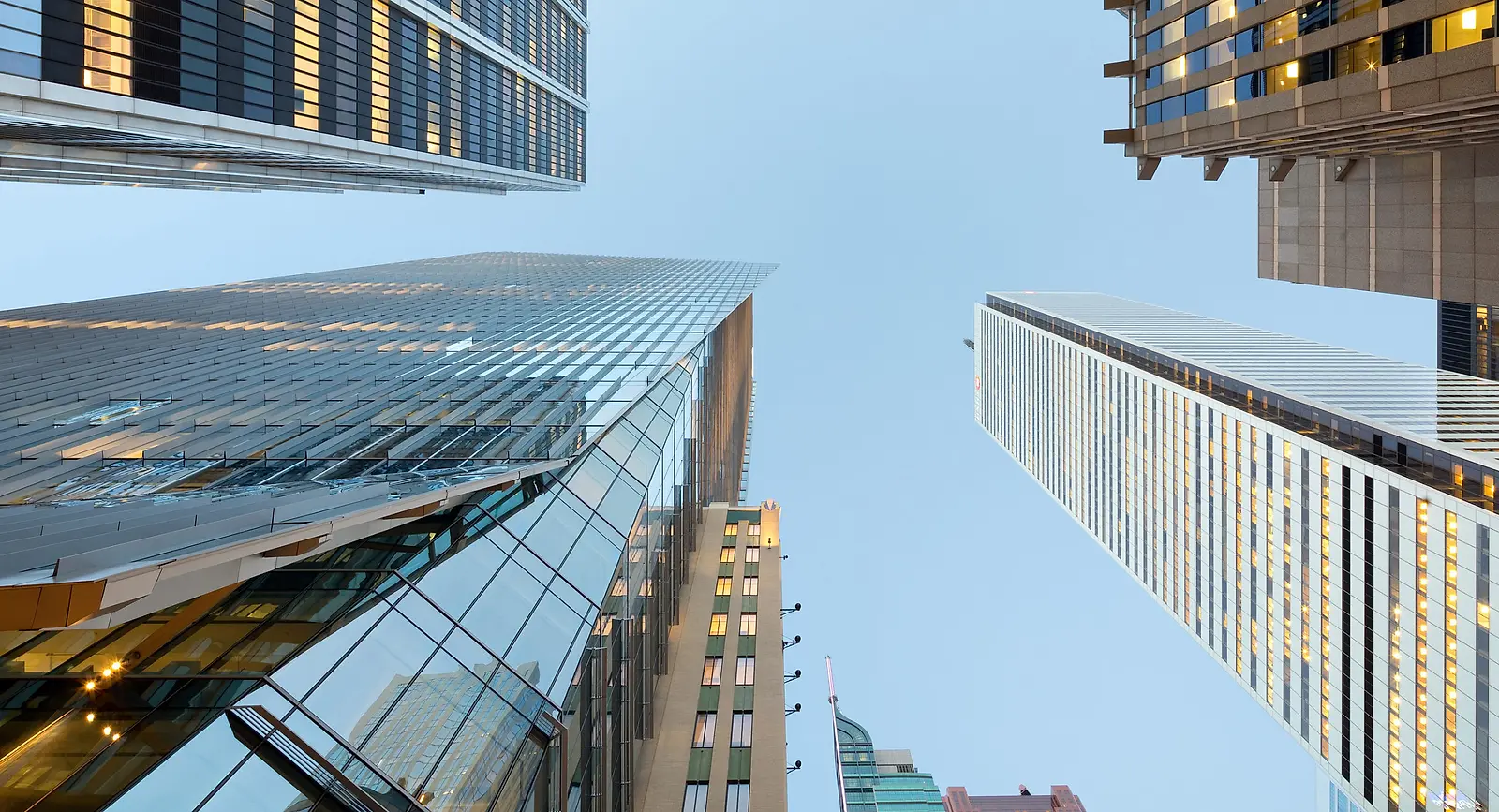 As a contemporary addition to the Richmond Adelaide Complex (RAC), the LEED Platinum EY Tower bridges Toronto's historic architectural identity with its growing status as a financial hub, contributing attractive, world-class office for the high standards of global tenants.
Anchored on its southeast corner by the landmarked façades of the Concourse Building, KPF's design for EY Tower considers its relationship with Toronto's Art Deco heritage. The contemporary, faceted façade of the new tower is set back and juxtaposed with the decorative masonry façades of the Concourse Building which occupies the southeast corner. The reinstated arched entry acts as the main point of arrival, with a second entrance set back and to the west corner. Both entries open to a simple elegant lobby space clad in limestone with bronze mesh "tapestries" stretched in front of the core walls.
Rising upwards, the tower's unique form alters the simple extruded box, responding to the scale and character of the RAC. With an economy of gesture, the south façade facets inward from the southwest corner, opening up toward the RAC block. The folded surface continues across the tower's roof to create a simple yet distinctive skyline presence. A four story "bustle" on the north with a canopy extension fronts a pedestrian passage that faces 85 Richmond Street. The west façade folds away from the tower as it approaches the ground plane, creating an inviting public gesture towards RAC's south plaza.