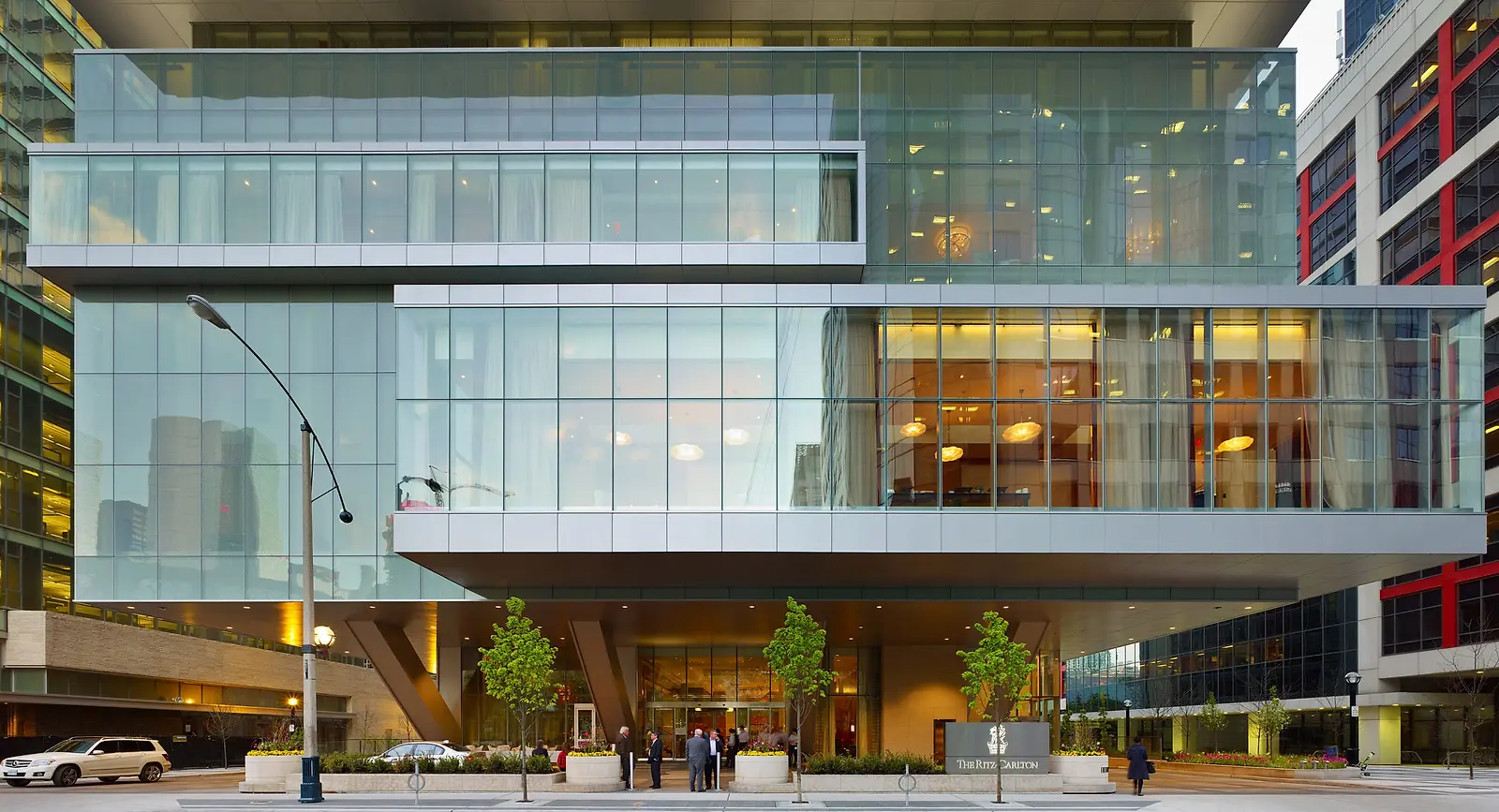 The Ritz-Carlton, Toronto
KPF's design for the Ritz-Carlton Toronto makes use of a prime site in proximity to Toronto's central business district and theatre district.
Adjacent to Simcoe Park on the south and across the street from Roy Thompson Hall to the north, the tower offers prominent views of downtown Toronto and Lake Ontario. The top 30 floors of the tower comprise 360,000 square feet of condominiums which sit atop 14 hotel guestroom floors with 240 keys. The first five floors, marked by a podium that separates the tower from Wellington Street, contain hotel amenities including an 8,000-square-foot ballroom, meeting rooms and a 25,000-square-foot spa. The upper four floors of the podium cantilever more than 20 feet and provide cover for the porte-cochere off Wellington Street.
With direct access to Toronto's underground PATH, the Ritz-Carlton Toronto will become an integral part of Toronto's bustling below-grade pedestrian network. The project includes five levels of underground parking, which will interconnect with the new RBC Centre to the east, also designed by KPF.
The angled form of the tower gestures toward the primary views of Lake Ontario. At the same time, the floor plates steadily increase as the tower rises, adding area at the desirable upper levels. The tower's form culminates in a soaring chiseled profile, which distinguishes this building on the city's skyline. The podium relates to the base of the WSIB tower, as well as that of the CBC building, and helps to mediate between the pedestrian scale and the larger urban scale of the tower forms.