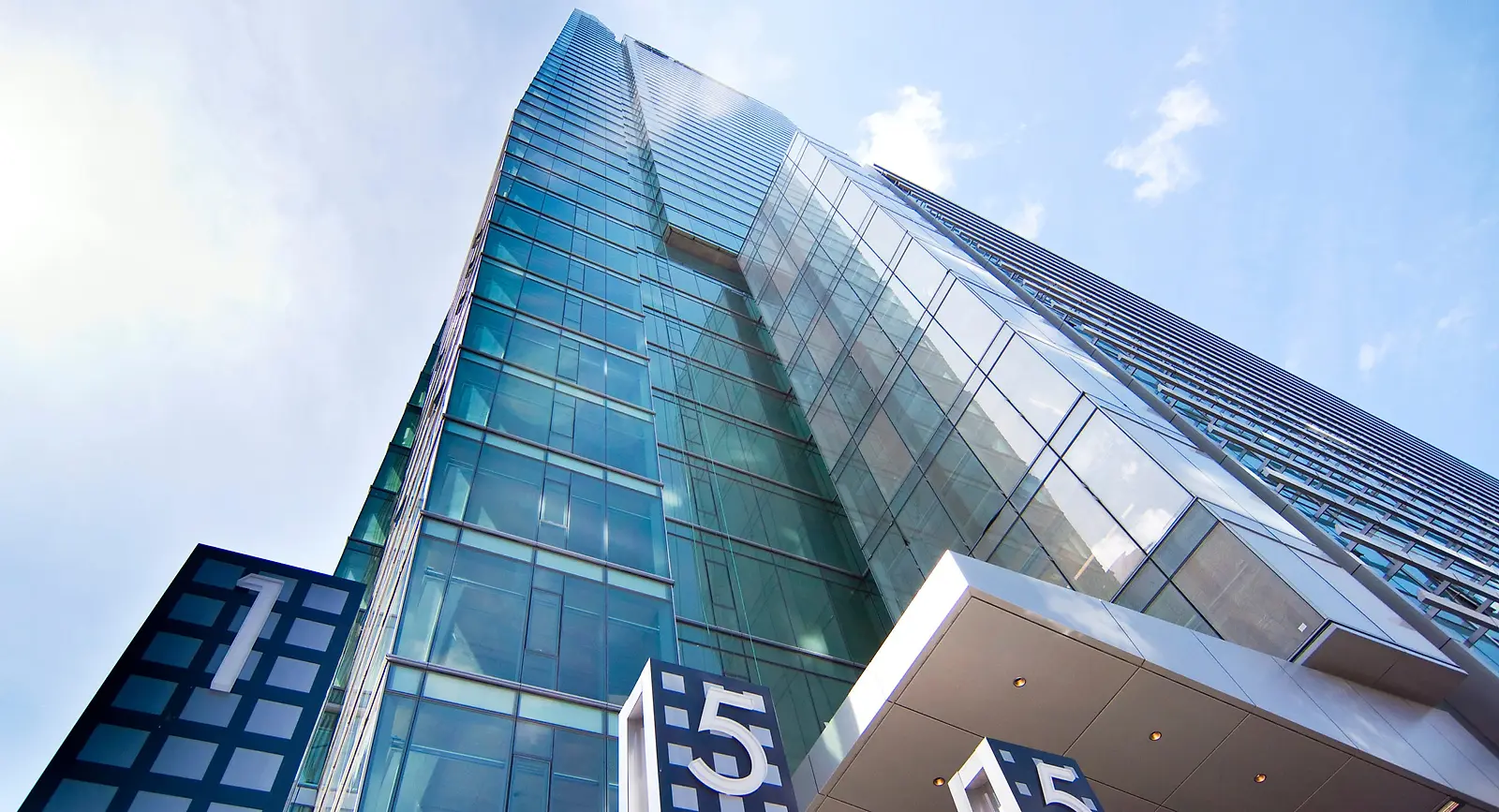 Canada's first LEED Gold Certified office building, the RBC Centre reflects a bold reinvention of both downtown Toronto and Canada's largest and oldest banking institution.
Located between Toronto's Central Business District and the Lake Ontario waterfront, the building occupies a prominent site at the southwest corner of Wellington and Simcoe Streets. It is situated across from Roy Thomson Hall, one of the city's preeminent performing arts center, and is connected to the KPF-designed Ritz-Carlton Hotel and Residences and the PATH system, Toronto's underground network of walkways.
Rising 41-stories from a 10-story podium, the building features flexible, open-plan floorplates of 24,000 square feet. The glazed form of the tower responds directly to its north-south orientation and corner location with a shield-like glass volume on the east-facing Simcoe Street façade. The volume sets back and angles in to mark the building's main entrance, giving the tower a distinctive profile on the Toronto skyline.
As a leader in global sustainable business practices, RBC is a fitting tenant for the environmentally ambitious development. The tower has in-floor heating and cooling systems and flexible HVAC controls that facilitate a more comfortable, and energy efficient, work environment. The building is cooled using Enwave, the city's deep-lake water-cooling system. The 10-story podium features operable windows and the tower above boasts floor-to-ceiling fenestration to enhance daylighting, while sun-shading devices and automated blinds maximize efficiencies and minimize operating expenses.