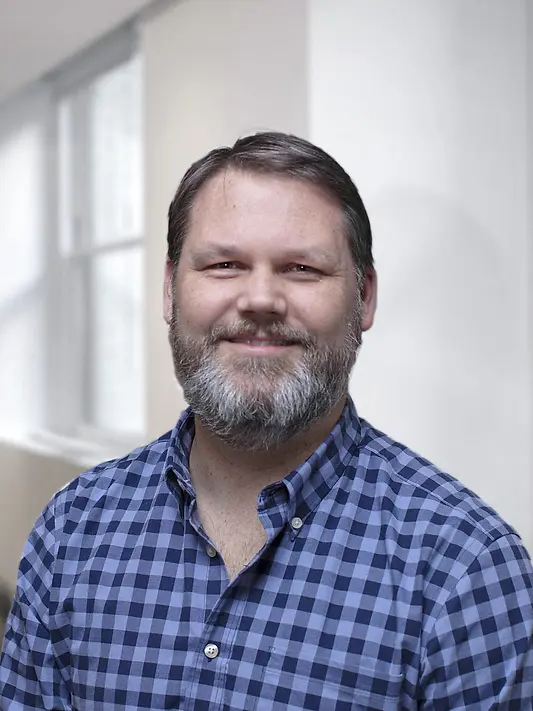 Robert Graustein
A skilled designer with a reputation for attention to detail, Bob brings almost two decades of experience to his role as Director. His global perspective informs his work in diverse geographic locations, including urban plans and building designs for mixed-use developments, office towers, and academic facilities.
Bob is conscious of the environmental and cultural context when executing a project. As the Senior Designer for 18 Robinson, he worked with the team to synthesize the unique conditions of contemporary Singapore, resulting in a sustainable retail and office tower. The building is GreenMark certified and features an innovative landscaped podium and rooftop Sky Gardens with planted trees, natural ventilation, and views across the city, exceeding the requirements of Singapore's Land Replacement Policy.
Whether in a single building or an entire neighborhood, Bob seeks to create connections between program types and the public realm. Grounded by a central landscaped park, the multiple buildings of the Greenland Bund Centre are composed of a series of stepped volumes to reinforce the human scale. The design of Satcom Tower maximizes the site's height through a purity of form and honesty of structure. Its layered composition harmonizes the tower's distinctive urban presence at the center of a civic plaza with a connected retail corridor and activated ground plane.
Leading the expansion of KPF's portfolio in Texas, Bob has been central to the design of many mixed-use developments in Austin and Dallas, demonstrating special skill in his approach to blending program types. Both Parkside Uptown and One Lady Bird Lake combine office with hospitality-driven lobbies and retail opportunities while continuing the greenery of their surroundings vertically through the building.
Bob is part of the Visualization Leaders group at KPF. He has lectured at the University of Pennsylvania.