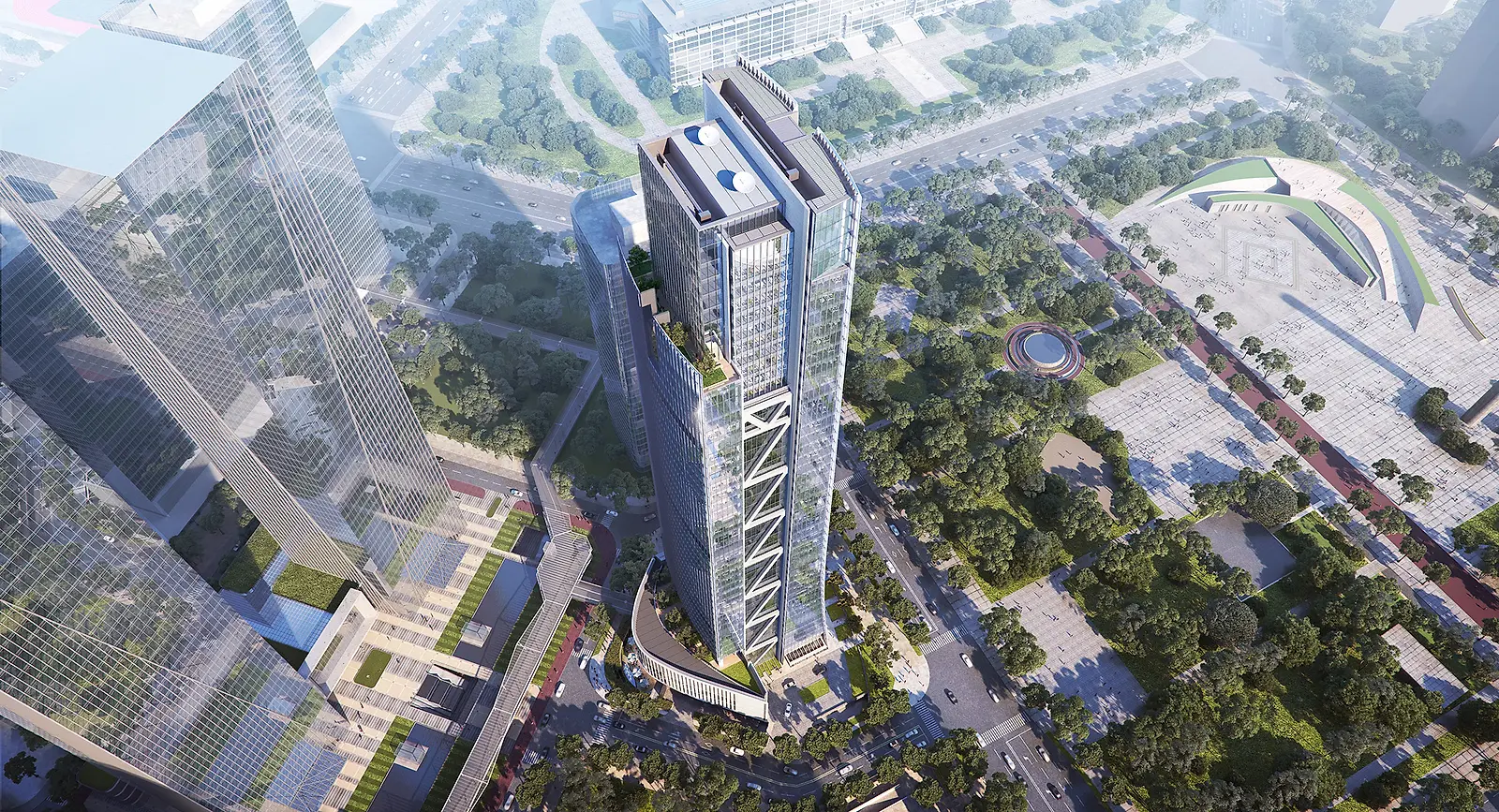 Located in the heart of Shenzhen's high-tech district, Satcom Tower fulfills the potential of a 21st century, mixed-use project, with the signature tower a vanguard of office planning and development.
The signature tower stands at 230 meters, the maximum height allowed for the site, offering a world-class corporate facility for Apstar and other tenants. The design is elegant and vertically expressive, with the prominent face of the tower oriented along Baozing Road to the east, facing the city's lush parks. The tower also aligns with the Bao'an government facility nearby.
A public plaza at the north of the development serves as a gateway to Satcom Tower from the CBD square, along with a pedestrian-scale retail corridor to the west. The main entrance and primary drop-off courtyard for the office tower anchors the southern end of the site. Located near parks and the Shenzhen waterfront, the project has excellent access to public transportation with subway and bus stations adjacent to the north and west. The site is also accessible to cars, made easy through the nearby major highway, as well as by foot, with the project linking to the elevated footbridge network and the expansive green corridor.
Within the retail program is a signature Apstar exhibition space, engaging the public plaza. Sunken gardens further connect to the plaza and create an opportunity for visitors to explore the site's varied layers.