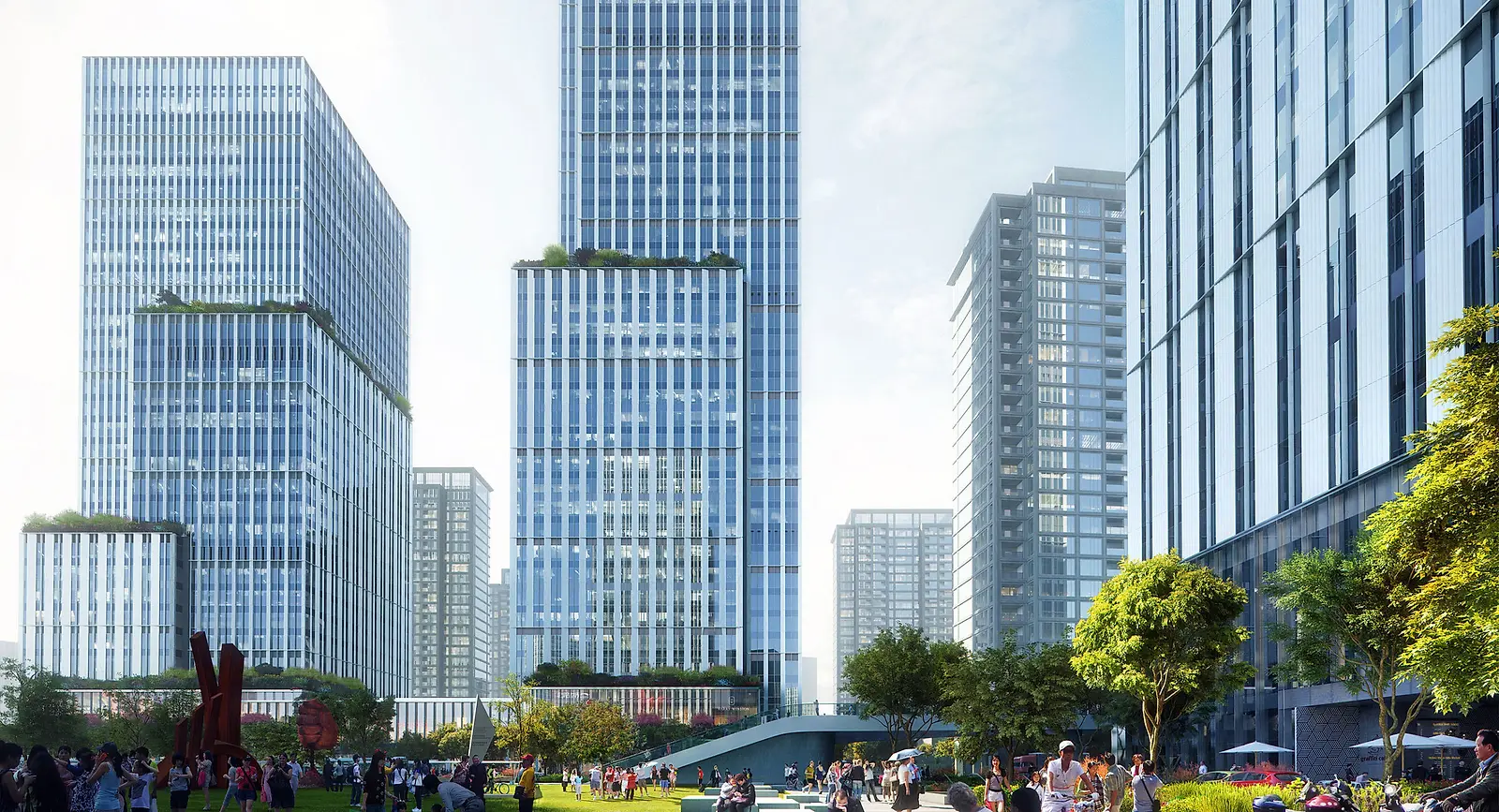 As the new centerpiece of Shanghai's West Bund district, this complex development merges diverse programs while preserving the human scale of its traditional urban vernacular.
Conceived as a coherent family of building forms, the architecture is carefully composed as a series of stepped volumes. Eleven buildings gather over 450,000 square meters of office accommodation, with each tower rising gradually in height towards a 300 meter tall landmark tower. This plan also includes substantial retail environments in the building podiums and a below grade mall that is connected both site wide and to adjacent public transportation networks. A Ritz-Carlton hotel located at the upper levels of the landmark tower and a series of residential towers complete this integrated mixed use community.
The development is gathered around a central, landscaped park at the heart the design, this significant public open space continues to the Huangpu river at the East of the development and up onto the terraced podiums of the buildings. The façades of the buildings exhibit extended rectangular forms of different heights, accenting the buildings' silhouettes and echoing the rectilinear language of the surrounding structures.