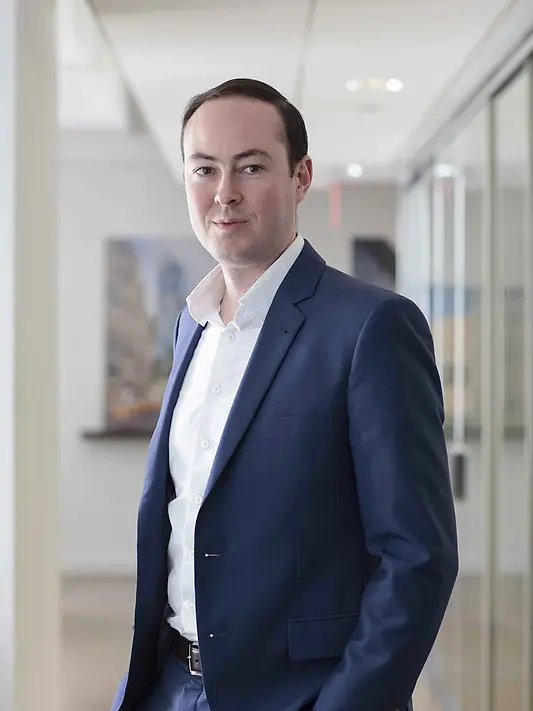 Luc Wilson
A Director at KPF, Luc leads KPF Urban Interface (KPFui), an internal think tank furthering urban planning and architectural design through computational research and a suite of proprietary analytical tools. With his interdisciplinary team, Luc has developed a unique data-driven design methodology and applied it to over 300 of KPF's projects globally. Luc's approach optimizes performance metrics within a human-centric framework of how cities, neighborhoods, and buildings are used from day to day by the people they serve.
Luc's work ranges from master plans to mixed-use complexes to supertall towers. His expertise has attracted some of the most innovative and complex urban planning projects, including Sidewalk Labs in Toronto and the East Midtown Rezoning for the New York City Department of City Planning (DCP).
A critical aspect of this work is research collaborations with Columbia University, Cornell University, Harvard University, New York University, and the NYC DCP. His work and research have been published in both academic and popular publications, from Architectural Science Review and The Economist to Wired and The New York Times. Luc was selected as one of the Commercial Observer's "2016 Top Young Professionals: Top Architects, Engineers and Contractors."
Luc is currently an Adjunct Assistant Professor at Columbia GSAPP, where he teaches courses focused on performance-based design and urban data analytics. Previously he was an Adjunct Course Advisor in the Center for Data Science at NYU, teaching urban analytics as part of the Masters Capstone Project course, and a Guest Critic at Cornell University, teaching an architectural studio. He is a member of the Urban Design Forum and on the planning committee for the Municipal Arts Society.
Luc has an Erdos Number of 3.