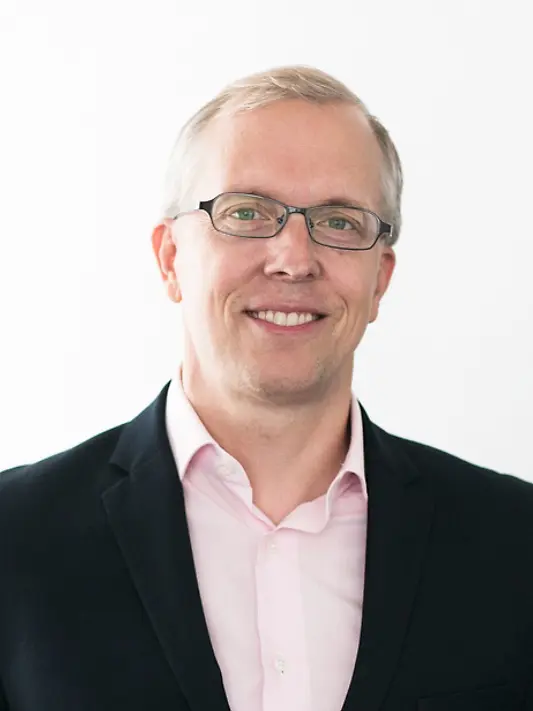 Bruce Fisher
Bruce Fisher believes the form, planning, and aesthetic for each project should be distinct, sensitively responding to the specifics of context, environment, and the aspirations of the client brief. Bruce is an architect with more than two decades of experience who co-leads KPF Urban, a specialist group that brings together master planning with KPF's data-driven design and environmental practice to create more connected, sustainable, and equitable cities.
As Design Principal, Bruce has led a number of projects on highly challenging sites that blend programming within a single building, including 18 Robinson, a retail and office tower located in a compact site in Singapore's Central Business District, and Hysan Place, Hong Kong's first LEED Platinum development.
Bruce's master planning expertise was instrumental in the design of the 3,000-hectare BSD City in Jakarta, a collection of communities that improves social and spatial integration by incorporating green spaces and transit systems. Other large master plans include Vattanacville, a connected collection of pedestrian-oriented villages that fuse Cambodian urban life with suburban living, and Hong Kong University of Science and Technology's 267-hectare site in Guangzhou.
Shifting his focus locally, Bruce has worked with project teams on multiple redevelopment sites across U.S. cities, including an 18-hectare redevelopment plan for downtown Detroit.
Bruce's work has received numerous awards, including the AIA International Design Award for 18 Robinson and the AIA New York Merit Award for pro bono work in Accra, Ghana. He has also co-chaired the New York AIA Global Dialogues Committee and teaches at The Graduate School of Architecture Planning and Preservation at Columbia University.