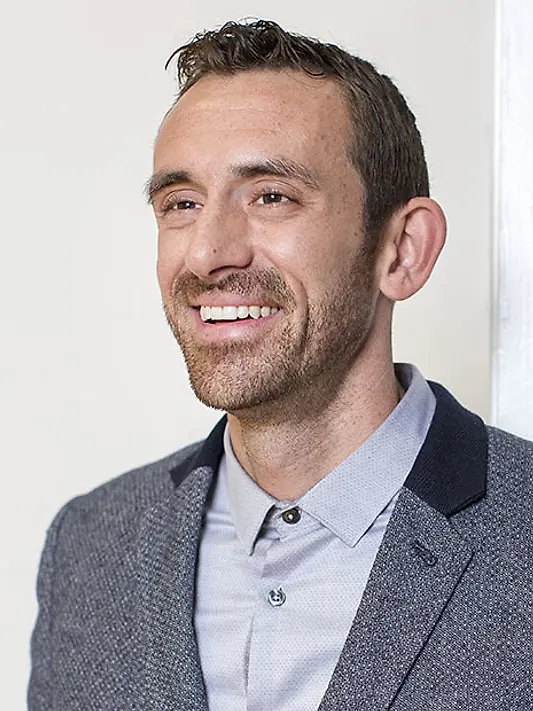 Brian Spring
Brian Spring's 12 years' professional experience spans commercial, residential, retail and healthcare typologies, from individual buildings to supertall towers and urban master plans. Brian brings a deep respect for place to each of his projects with designs informed by their specific contexts through the exploration of detail and materiality. For example, in Hangzhou, China, he is leading two different large-scale master plans, reimagining post-industrial areas as thriving new urban centers, using industrial motifs to remain honest to the history of their sites.
Emphasizing collaboration, Brian leverages the diverse strengths and skills of the entire project team to seek inventive solutions to project constraints. At One Bank Street, cross-disciplinary collaboration with engineers and sustainability consultants from the earliest stages resulted in the attainment of a BREEAM Outstanding rating.
Brian has been a firm-wide leader in advancing design through new modes of representation and visualization such as AR and VR, allowing the full implication of design choices to be easily and comprehensively understood, bringing more stakeholders into the creative process to promote co-authorship. This was utilized to demonstrate new spatial opportunities at Window La Défense, a 1980's office building that has been transformed to improve internal daylight and circulation, as well as enhance its urban presence.
Brian joined KPF's New York office in 2011 and relocated to the London office in 2015. He is a frequent guest critic at Yale University and The Ohio State University, and the Architectural Association in London. Within KPF, he encourages debate and dialogue around design process as part of the Internal Design Committee. He is a member of the American Institute of Architects and a licensed architect in New York State.