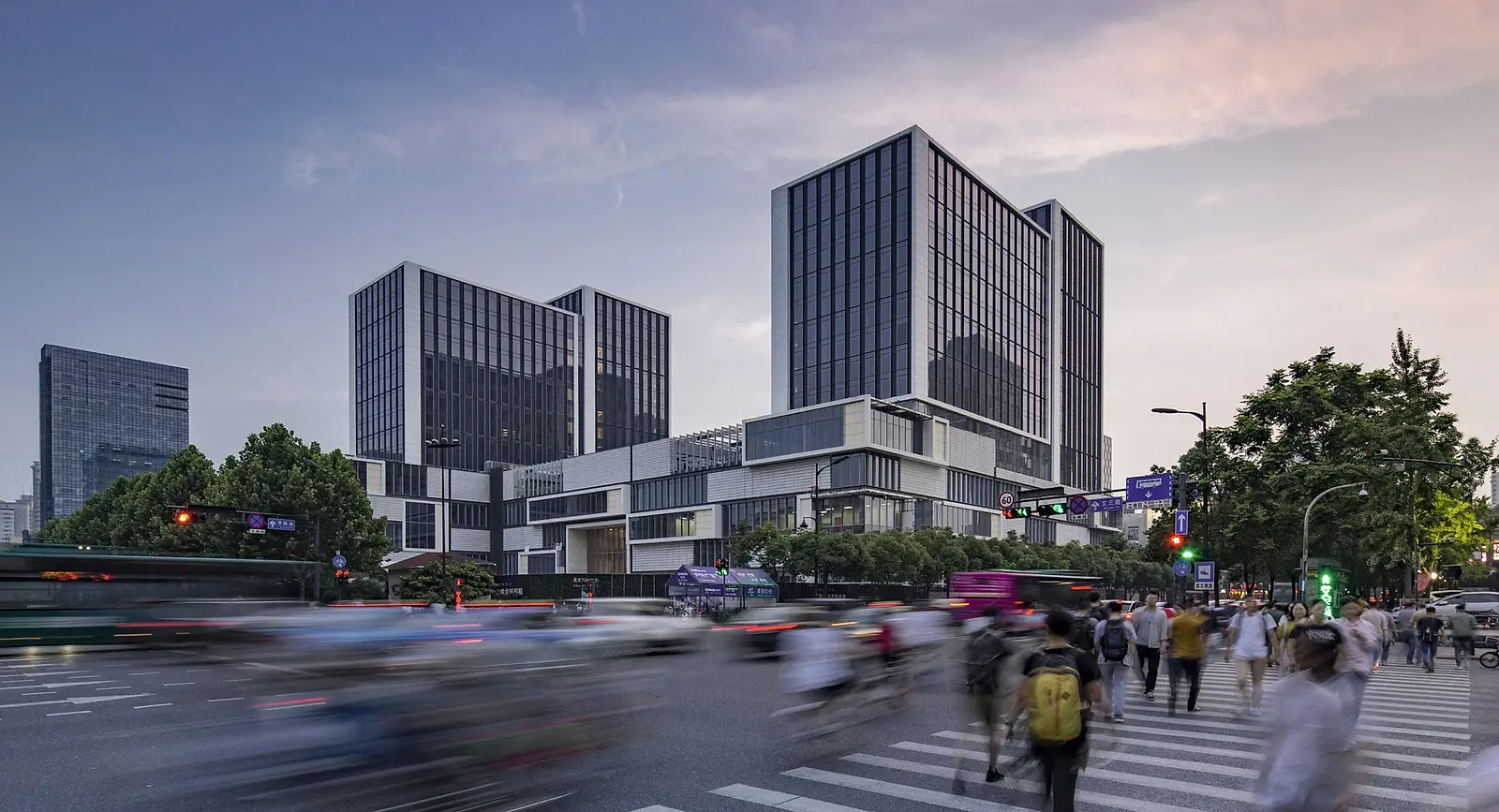 The Vanke Huanglong Centre is a mixed-use district that has regenerated an entire city block of central Hangzhou.
The master plan for the new district was conceived to improve permeability, legibility and human scale. Axial routes, informed by existing street patterns, establish a hierarchy of spaces with varying degrees of enclosure scaled for pedestrian comfort. At its heart, the Central Square is an urban room for communal experience, where a sculptural water feature signifies the regeneration of Huanglong. A series of pocket parks and small courtyards throughout the block reinforces this theme.
The concept of streets and rooms continues into the retail podium, where the boundary between inside and out is eased through welcoming transition spaces such as entrance porticoes and verandas. The scale of individual spatial events within the larger structure is legible on the podium facades. Internally, visitors experience a variety of spaces and events as they weave their way up through the building, challenging the sense of controlled confinement people can experience within shopping centers. Flexible social spaces encourage interaction and dining terraces at higher levels reconnect with the outdoor environment.
In contrast to the dynamic horizontal expression of the podium, a restrained vertical grain distinguishes the two office towers. Operable panels, interspersed with vision lights allow office workers to control their environment.