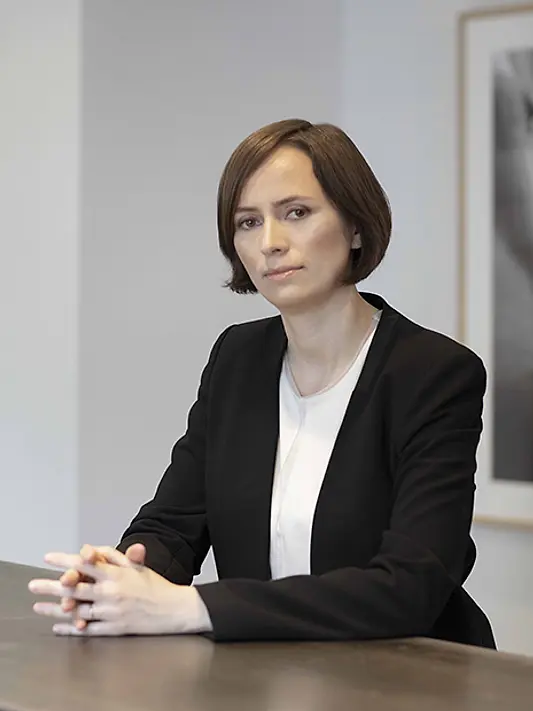 Ana Leshinsky
With experience living and studying in countries around the world, Ana is particularly attuned to historic and cultural influences on the built environment. Central to her design ethos is a focus on urban and social context and the scale of the human experience in cities. Since joining KPF in 2008, Ana has worked collaboratively across all levels with local and international clients to create impactful architecture of varied scales.
Well-versed in academic programming, Ana prioritizes a user-centered design approach, creating spaces that support a given university's initiatives and encourage student collaboration across disciplines. Ana played a key role in the design and documentation of 433 First Avenue, a vertical campus for NYU College of Nursing, Dentistry, and Bioengineering, and the library at HKUST Guangzhou, the focal point for the campus' central hub.
Ana's portfolio features complex, supertall towers with designs driven by innovation, sustainability, and performance. As the senior designer of the Azrieli Spiral Tower, Ana helped derive a scheme that both complements the existing structures from a previous master plan and elevates the urban experience. The 340-meter geometric tower defines the Tel Aviv skyline through its unique, aspirational form.
Ana completed her Bachelor and Master of Architecture degrees at Cornell University. She is a recipient of the Eidlitz Traveling Fellowship and holds various awards in the fields of design, photography, and architecture. Ana also participated in the BWAF Emerging Leaders program. She is an active member of the firm's mentorship program and KPF+, a community group dedicated to advancing gender equality in the workplace.