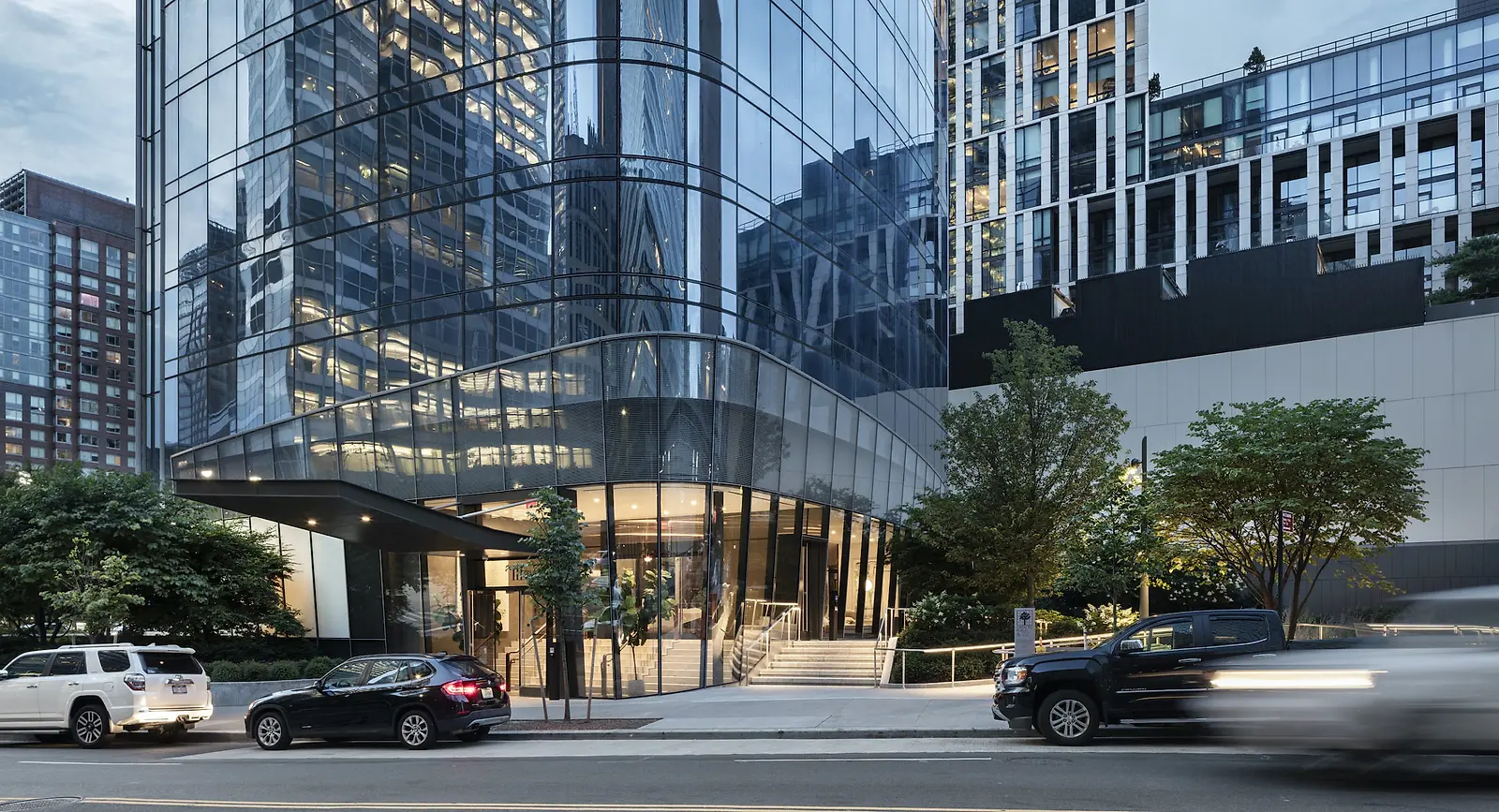 An elegant addition to downtown Manhattan, 111 Murray sets a new standard for luxury residential buildings, both inside and out, while contrasting its surroundings in height and disposition.
The 59-story tower rises to nearly 800 feet, with a distinctively curved silhouette and glassy exterior inspired by the tailored lines of the fashion industry and Italian glass vessels. Its gentle outward flare, which begins at the building's 40th floor and rises to a sculpted crown, also provides more floor area above neighboring buildings and secures unobstructed views from the upper floors.
While introducing a new, prominent shape to the downtown skyline, 111 Murray also establishes itself within the neighborhood context. The building's height mediates between the lower elevations of Tribeca and the towering structures of the World Trade Center area. Its exterior glass sheath, realized in two sections, wraps sinuously around the core and meets at the northwest and southeast corners. This "pinwheel" structure produces rounded corners at opposite ends, assisting the panoramic views at the top and softening the pedestrian experience at the street level. A public landscaped plaza combining a lawn, water fountain, and sculptures also engages passersby.
Furthermore, the entry's canopy and softly curving form establish a point of arrival and a front door with a residential character. Residents enter through this double-height lobby to the building's lavish spaces, ranging from a Turkish bath to a dining room with a private garden and fifteen foot waterfall. Private elevator vestibules service the top seventy apartments, with shared vestibules for two to four apartments per floor. These elements maintain both community and privacy for an innovative, luxury residential experience.