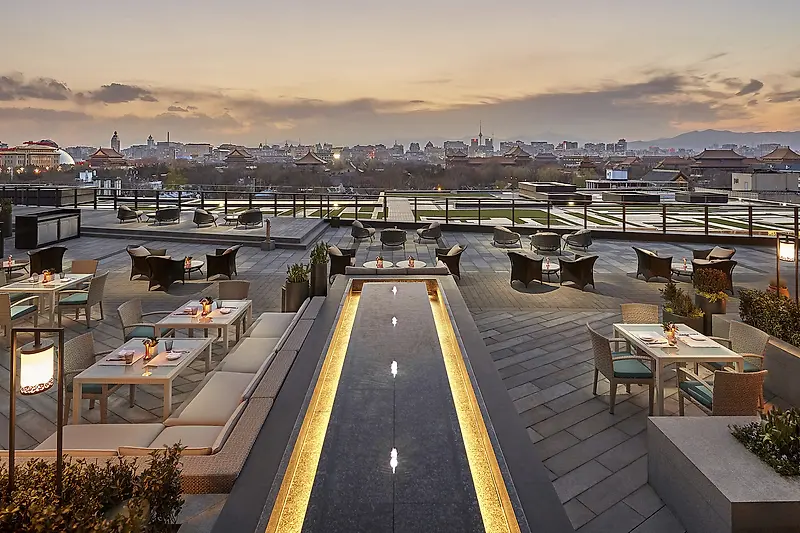 WF Central Now 100% Powered by Renewable Energy
The retail and hospitality destination is the first commercial complex in Beijing to achieve the milestone.
Home to the Mandarin Oriental Wangfujing, WF Central is located in the protected zone of the Forbidden City, a highly historic and sensitive location. Preserving the site's rich history, KPF restored a group of courtyard houses on the west end of the site and a gatehouse at the southern entrance. Since WF Central opened its doors in 2018, developer Hongkong Land has strived to adopt environmental best practices and exceed regulatory requirements.
In support of the global transition to a low-carbon economy, WF Central will now use 100% renewable energy generated by photovoltaic and wind power systems from Northwest China. Improving on its 2021 Certificate of Green Building Label – Two Star, the development supports the Chinese Central Government's ambition to achieve carbon neutrality by 2060.
Earlier this year, Spring City 66 became fully powered by renewable energy, reducing approximately 46,500 tons of carbon emissions per year. Read the full release from Hongkong Land here.