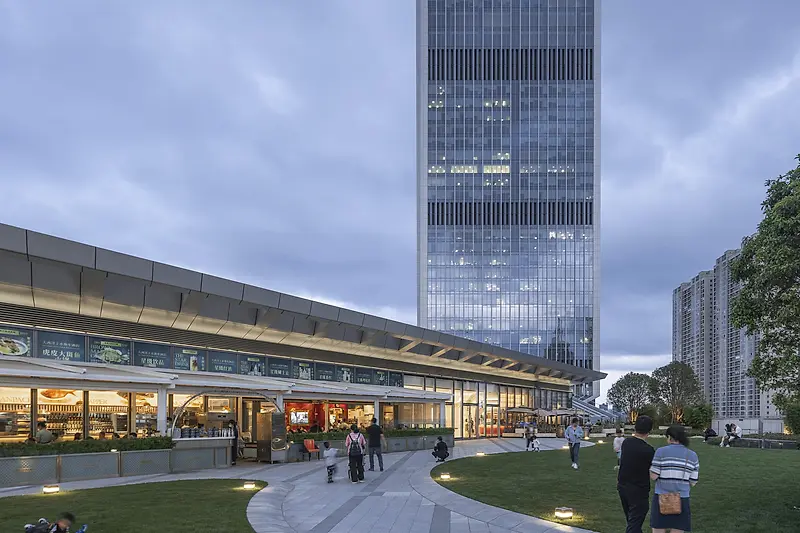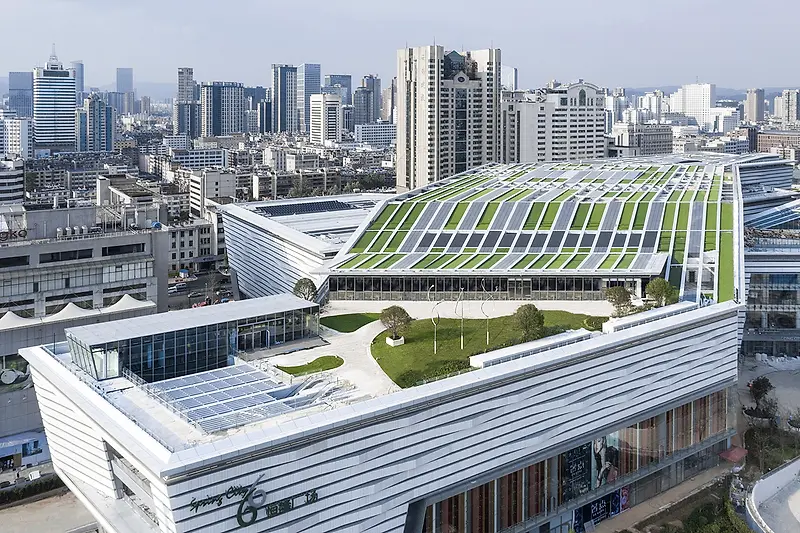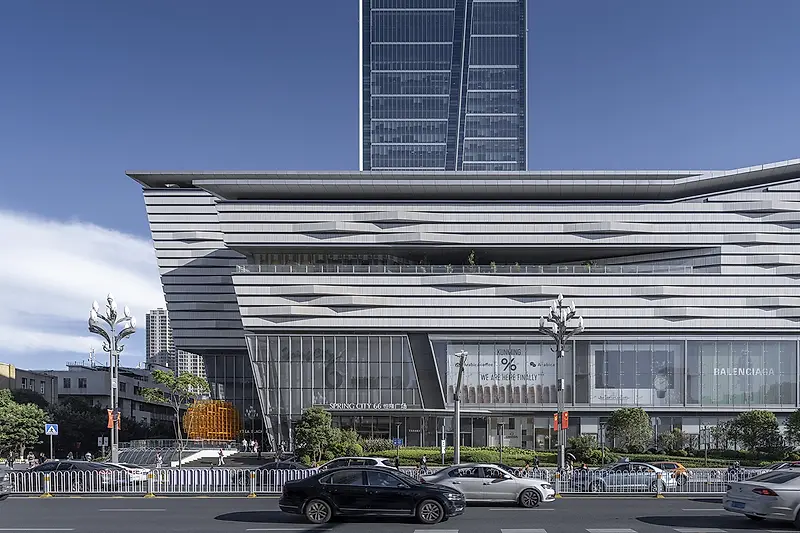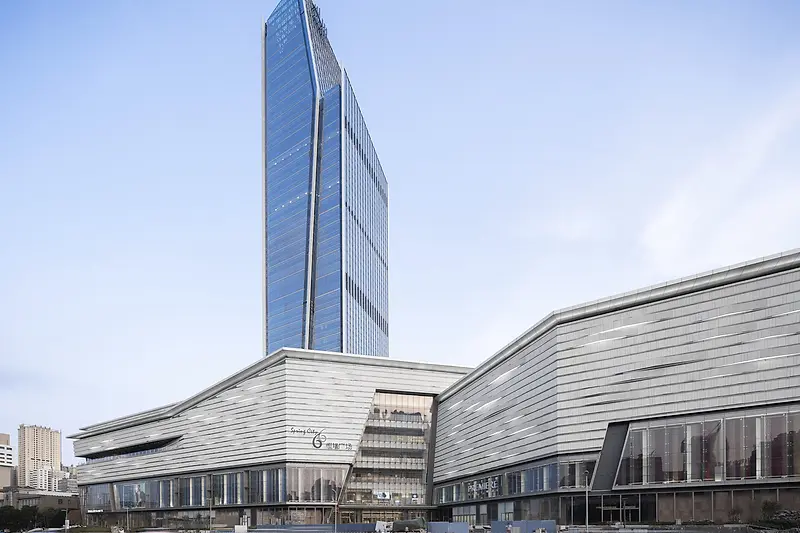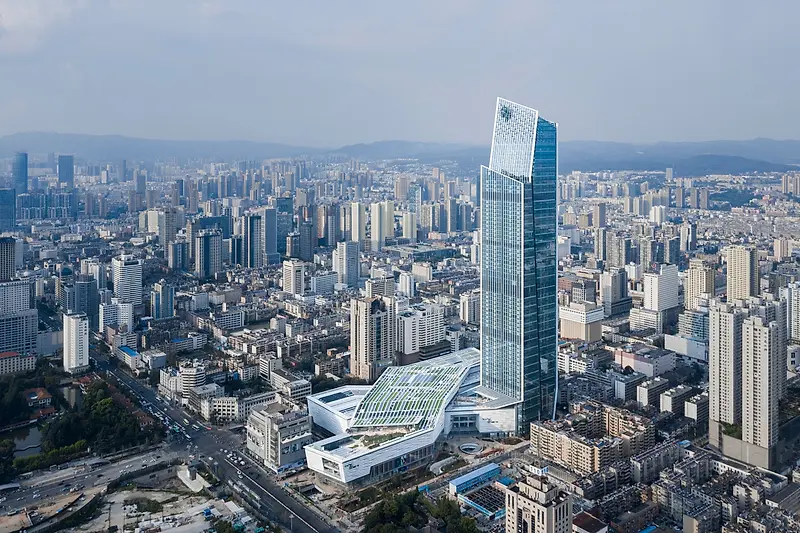 Spring City 66 Now 100% Powered by Renewable Energy
The mixed-use development in Kunming now receives all of its energy exclusively from solar and wind power, making it the first commercial complex in Yunnan Province to achieve net-zero carbon emissions in terms of annual electricity consumption.
Hang Lung Properties, the developer of Spring City 66, recently announced this significant achievement, noting the project as an exemplar of the firm's sustainability philosophy. The project features cutting-edge technologies and measures to enhance its energy efficiency, and achieved LEED Gold certification in 2020 for the mall and office tower. Now, by procuring energy from renewables alone, the development's carbon emissions have been reduced by approximately 46,500 tons per year.
'The procurement of 100% renewable energy for Hang Lung's Spring City 66 project in Kunming is a significant milestone in our sustainability journey, and a major step toward our 2030 Sustainability Goals and Targets announced last year' said Adriel Chan, Vice Chair of Hang Lung Properties.
"Spring City 66 was conceived as a blur of landscape and urbanism" says Jeffrey Kenoff, KPF Design Principal. "Each façade type needed to find its own unique energy, as well as incorporate programmatic and aesthetic responses to optimize as much natural light for users as possible yet significantly reducing any direct heat gain. We articulated the façades to maximize daylight, and incorporated shading devices, wall materials, and a strategic deployment of the vision area allowed."
"Both Hang Lung and KPF are committed to a strong sustainability agenda for our projects, and it was through our close collaboration that we were able to achieve these great results," says Peter Gross, KPF Managing Principal.
The office tower's differentiated façades respond to solar orientation and views. Y-shaped fins on the east and west façades provide shading, while the north and south façades offer unobstructed vistas to the city and natural landscapes to increase occupant wellness and keep sustainability in the design's foreground. To increase energy efficiency in the development, a water-cooled chilled water system was selected over an air-cooled alternative.
Green space is woven throughout Spring City 66, expressing its attention to sustainable practice through design. The development's landscape incorporates a mixture of hardscape, lawn, and natural plantings throughout the site, taking full advantage of Kunming's favorable climate, which makes it a pleasant place to spend time outdoors for most of the year. A central promenade is designed as a verdant lawn striated with paving patterns, rows of trees, and various species of plants. The plaza removes pollutants from the air, acting as a storehouse of carbon dioxide, and rainwater is redirected into an on-site cistern for future use. Vegetation is carried up the buildings through planted building edges, terraces, and walkable landscaped roofs. Aside from being a highly marketable amenity, the green roof will improve roof insulation, protect the waterproofing membrane, help reduce the heat island effect, and is an ideal location for photovoltaics. These lush features complement Spring City 66's shops and restaurants and create a vibrant destination for Kunming's residents.
Read more about the milestone from Hang Lung Properties here.