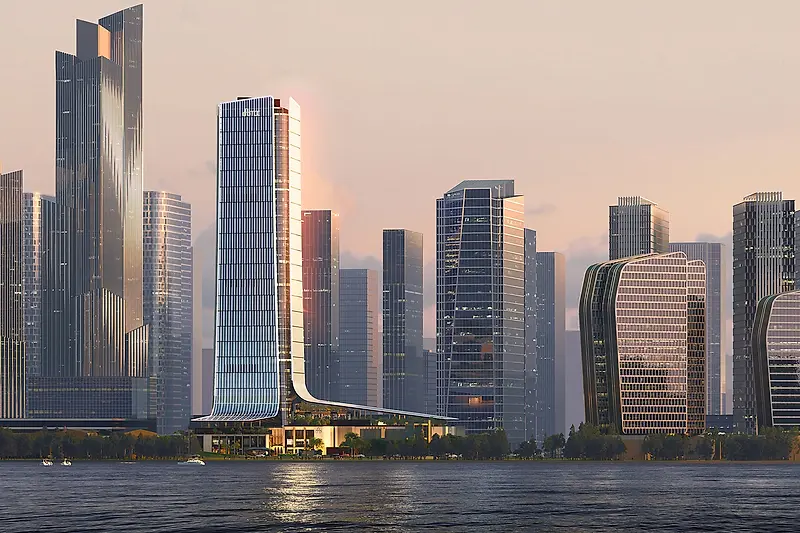 TCC Hangzhou Tops Out
This summer, KPF joined the celebration of the milestone for the Taiwan Cement Corporation office building in Hangzhou.
The event marked the topping out of the main body of the TCC Hangzhou Gongliang Building, cementing TCC's roots in the Chinese mainland market. The building was named in memory of the first chairperson of the Taiwan Cement Corporation, Mr. Gu Zhenfu. The building form is defined by a cascading glass façade that emulates a calligrapher's stroke. The project uses a low-carbon cement, TCC's own product, in its construction, and will be equipped with PV panels on the canopy above the event space on the tower podium. The ICBC Zhejiang Branch has provided a 20-year green syndicated loan for the project, as an acknowledgement of the company's promotion of sustainable developments.
KPF Principals Rebecca Cheng and Bruce Fisher and Associate Principal Zhencheng Cui were present at the topping out. Additional attendees included the representatives from TCC, Zhejiang Branch of the Industrial and Commercial Bank of China, and local construction leaders.
Read more about the event here.