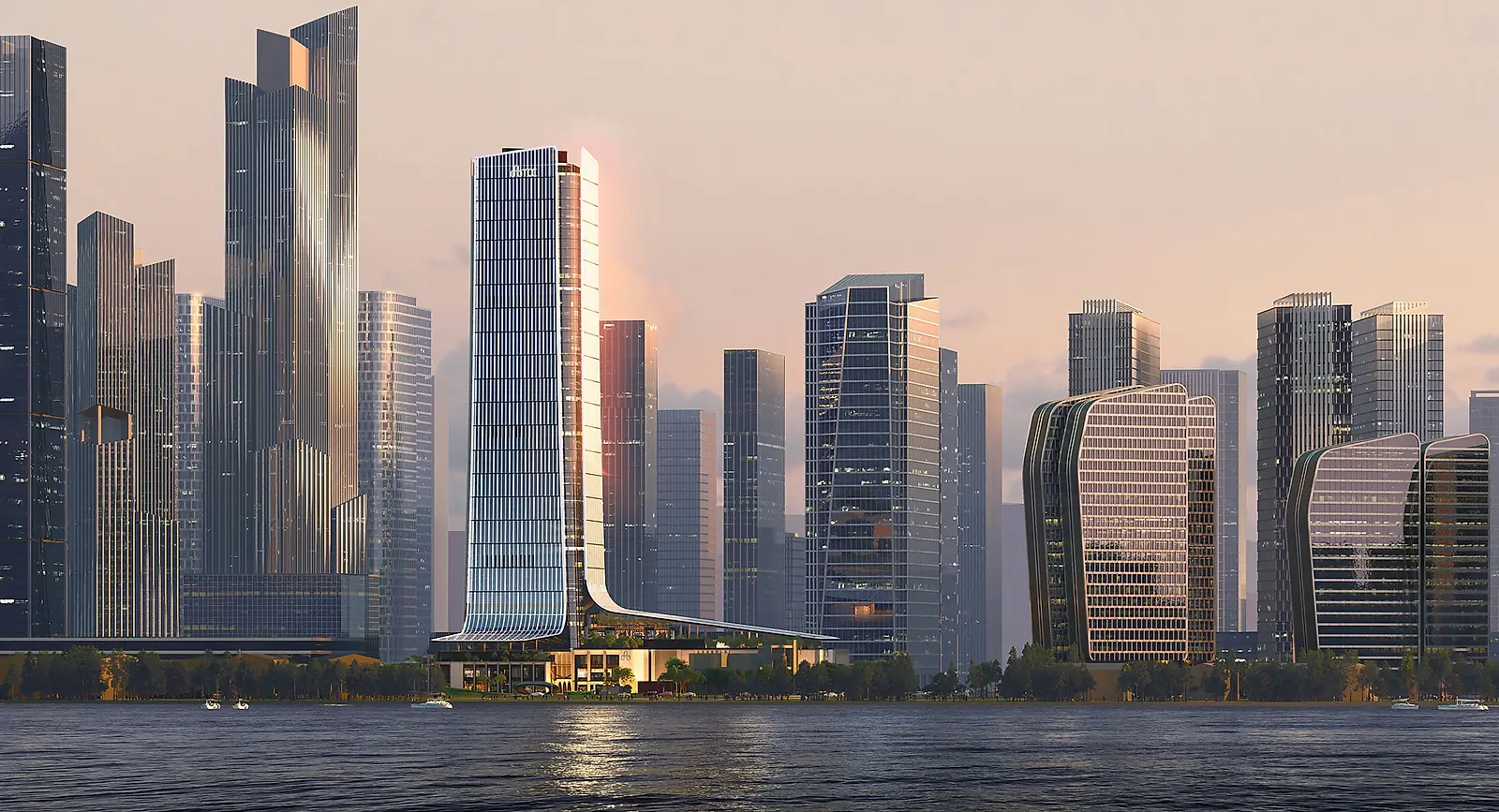 Sophisticated in form and detail, TCC Hangzhou is a metaphor for the Taiwan Cement Corporation, one of Asia's most progressive environmental engineering companies.
Referencing Hangzhou's vibrant history, the mixed-use project blends ancient and modern aspects and balances eastern and western details. The city incorporates canals and intimate pathways as it pays homage to Hangzhou's European influences and prominent history as the origin of the silk road. TCC Hangzhou continues the tradition as it becomes a place of gathering for the 21st century.
Looking over the Qiantang River, the building stands out along the skyline with a cascading glass facade that emulates a calligrapher's stroke. The design embodies the word "flow," with the tower's curving glass facade extending outwards at the base to form a canopy above the building's podium. This extension incorporates photovoltaic panels to aid the tower's ambitious sustainability goals while the podium roof provides a sheltered space for events, offering the balance of protection while still facilitating fresh air flow.
Greenery is introduced throughout the project in public courtyards, roof-top terraces and hanging gardens that decrease the impact from the sun and maintain a constant connection to nature throughout the development's network of human scaled pedestrian pathways. TCC Hangzhou fosters a stream of information, circulating knowledge and welcoming cultures from around the world.