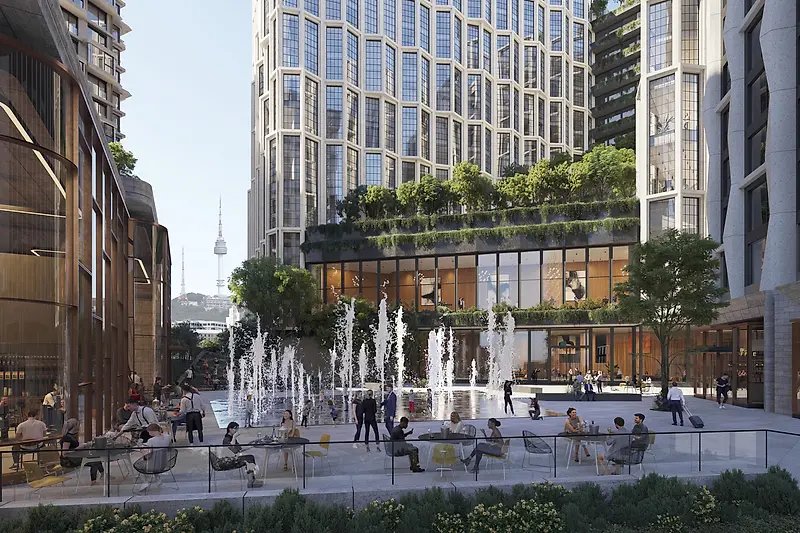 Rosewood Hotel Coming to The Parkside Seoul
The brand announced a 2027 opening for its newest location, an ultra-luxury hotel within the KPF-designed mixed-use neighborhood.
Eleven D&C Co., Ltd., the developer of the Parkside Seoul, appointed Rosewood Hotels & Resorts to manage the site's hospitality programming. Featuring 250 rooms and suites, making this one of the largest hotels in the city, the Rosewood Seoul will also include seven bars and restaurants and Asaya, the brand's comprehensive wellness concept.
The Parkside Seoul, which broke ground earlier this year, occupies a former site of the United Nations Command and will be transformed into a neighborhood with retail, residences, and expansive outdoor spaces. Located at the focal point of the development's main tree-lined street, the hotel will feature a series of stacked green spaces, continuing the project's connection to nature inspired by the neighboring Yongsan Park.
Read the full press release from Rosewood here.
Rosewood Seoul expands KPF's portfolio of iconic collaborations with the hotel and resort company. Additional locations include Rosewood Bangkok, a 159-room, 30-floor tower whose form is inspired by the wai hand movement, Rosewood Guangzhou, occupying the top floors of one of China's tallest structures CTF Finance Centre, and Rosewood Hong Kong, the landmark tower located within Victoria Dockside.