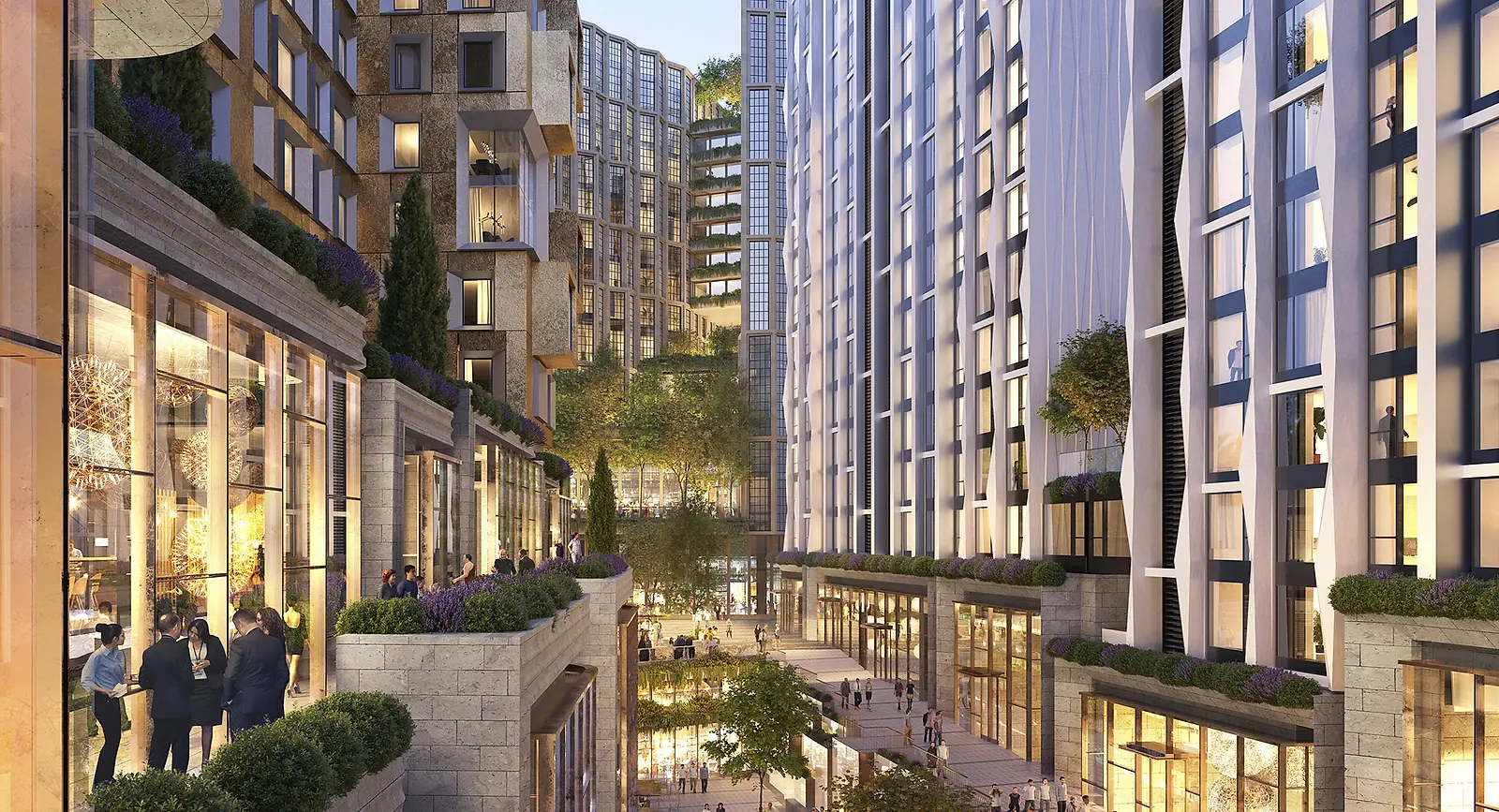 The Parkside Seoul
Rosewood Seoul
Thoughtfully crafted to complement the surrounding natural elements and pay homage to Yongsan Park, The Parkside Seoul is a mixed-use neighborhood where joy is the priority, elegantly designed to elevate and enliven the human scale.
The materials and colors of The Parkside Seoul reference the existing residential structures in the capital city, linking the various program types within the neighborhood through a cohesive scale and palette. The Parkside Seoul prioritizes personal wellbeing, maximizing the potential for space to elevate how users interact with one another, in addition to sustainable practices that further provide a healthy environment.
Following Korea's traditional model, the residential buildings on site are joined at a central core, resulting in a layered exterior envelope. The hotel connects through a series of green spaces that vertically extend the neighboring Yongsan Park. The pixelated façade of the hotel begins with an organic, rustic pattern to the west, evolving into a rigid and geometric expression at the eastern end.
The officetel portion of Parkside Seoul is comprised of seven buildings linked together to better relate to the nearby towers of the district. Each tower has a folded façade to reflect the ripping water of the Han River.
A tree-lined retail street runs through the neighborhood, connecting the various programs and providing a link to Yongsan Park. The storefronts offer an intimate approach to the commercial portion of the project, improving on the popular high streets in cities around the world.