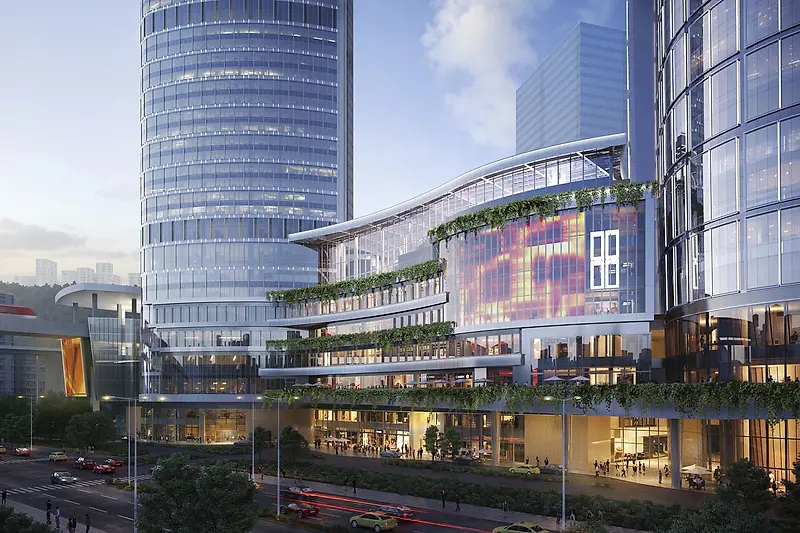 Retail Podium Opens at Mixed-Use Chongqing 100
On September 28, KPF Director Yong Ding attended the milestone ceremony for InCity Chongqing, the commercial podium within the KPF-designed development.
Occupying the base of the International Land-Sea Center, the retail podium's grand opening was marked by developer Shui On Land and collaborators with a ceremony on site. The 100,000 square-meter podium is positioned as a center for high-quality living and leisure in the heart of the city. The podium rises four stories while the main tower, which topped out last year, is 458 meters tall, making it the tallest in the city. The structure's design references the form of the sailboats that travel on the neighboring Jialing River.
The full development spans over 680,000 square meters, comprised of the International Land-Sea Center, its podium, and two shorter towers. Read more about the milestone here.
This milestone is one of several for KPF projects to recently take place in China, including the ground breaking of Ping An Auto Finance Building in Shenzhen, the substantial completion of Phase II of OPPO Chang An R&D Center in Dongguan, and the opening of the Asian Games village in Hangzhou.