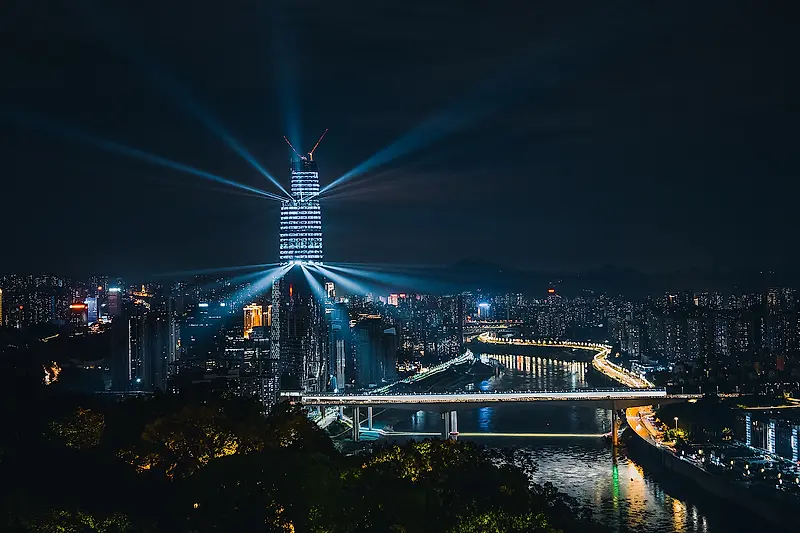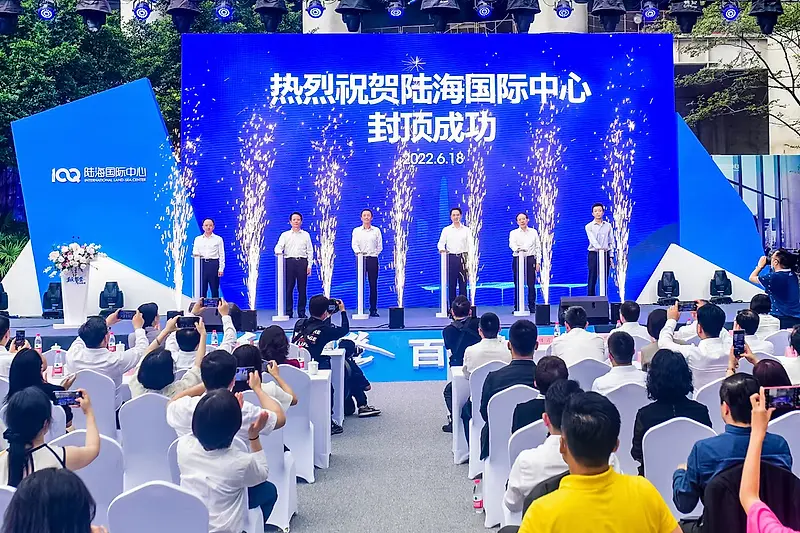 KPF-Designed Tower and Chongqing's Tallest Building Tops Out
On June 18, International Land-Sea Center, the anchor of the three-building Chongqing 100 complex in Southwest China celebrated the milestone with a light show.
Chongqing 100, the centerpiece of the 3.6 million-square-meter Chongqing Tian Di Master Plan, contributes to the major redevelopment of Chongqing's downtown core area. The tower is located beside the Jialing River, a tributary of the Yangtze, in the city's Yuzhong district and is a landmark project of the municipality. The International Land-Sea Center reaches a total height of 458 meters, making it the city's tallest tower, and joins the list of the world's 20 tallest skyscrapers.
The Hualongqiao Station of Chongqing Rail Transit Line 9, which connects the center's podium building, started operation at the beginning of the year. It has become the city's second CRT station to have trains pass through a building, making it a popular attraction for residents and visitors alike.
A light show on the skyscraper was staged to celebrate its topping off, as well as Chongqing's 25th anniversary since becoming China's fourth municipality in 1997, following Beijing, Shanghai, and Tianjin.
Read more on the project's topping out here.