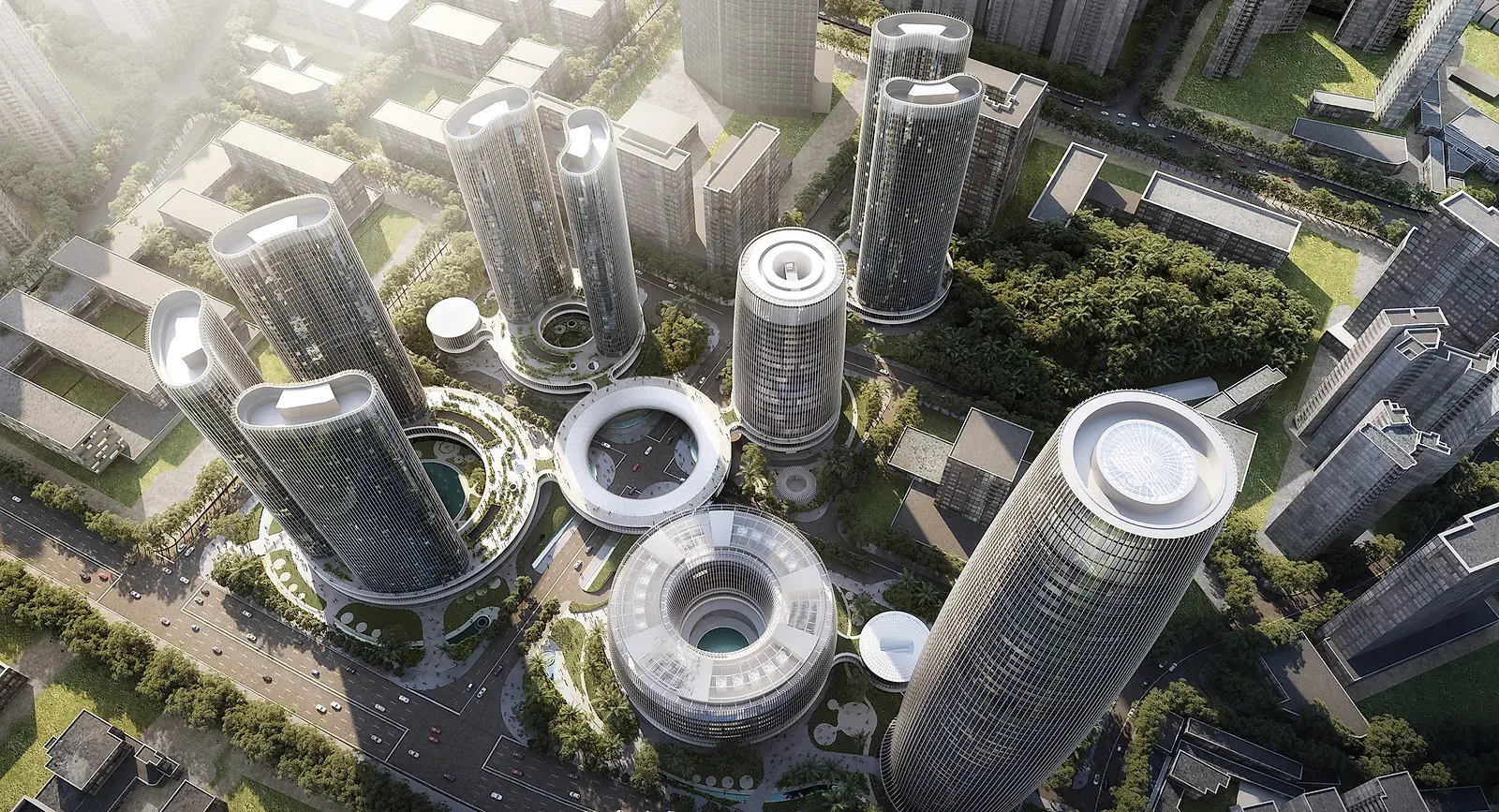 Providing an uninterrupted connection for everyone in the campus, the OPPO Chang An R&D Center allows varied visions of the company to share knowledge, foster collaboration, and truly function as a singular living system.
Pioneering the latest design and engineering advances in the smartphone industry, OPPO is committed to quality, craftsmanship and creating the most convenient user experience. Conceived as an expression of these values, the new research and development complex, located in the heart of China's Silicon Valley, spans over five city blocks and accommodates over 6,000 employees. The development features a 250-meter tall office tower with sky hall, an R&D center, an OPPO college, a preschool, a floating exhibition ring, flagship retail and seven residential and serviced apartment towers.
Designed as a series of interconnected circles in plan, the campus establishes a strong sense of connectivity and accessibility. The central portion of the circles are always left as voids, affording various functions to take place: atria with vertical circulation, sunken plazas, interactive meeting areas, and verdant outdoor spaces.
Levels 1 and 2 free up the ground plane by offering public access, including options for retail and food & beverage. At level 3, OPPO employees and visitors can access tiered, rooftop terraces that span the length of the building. This outdoor condition reintroduces the looped motif in the form of multiple courtyards at each step, promoting community and activity apart from typical office spaces. Meeting pods within the building reflect this approach, while related programming elements support a dynamic, innovative workplace.