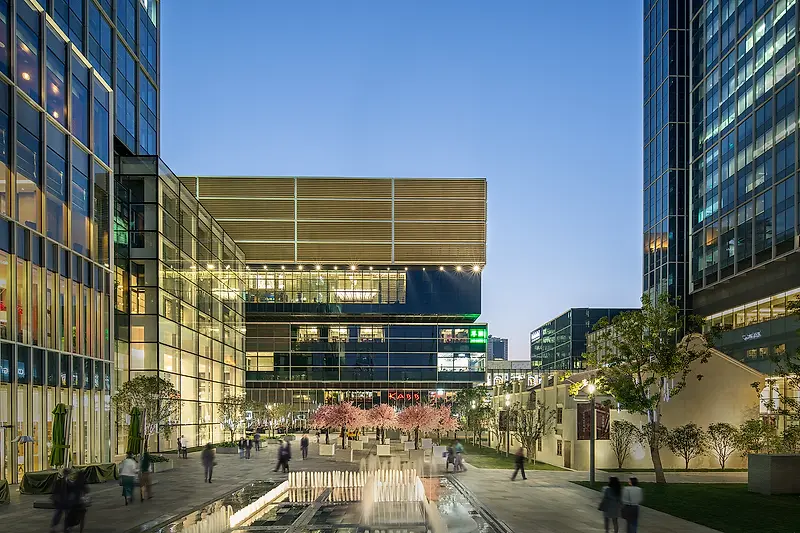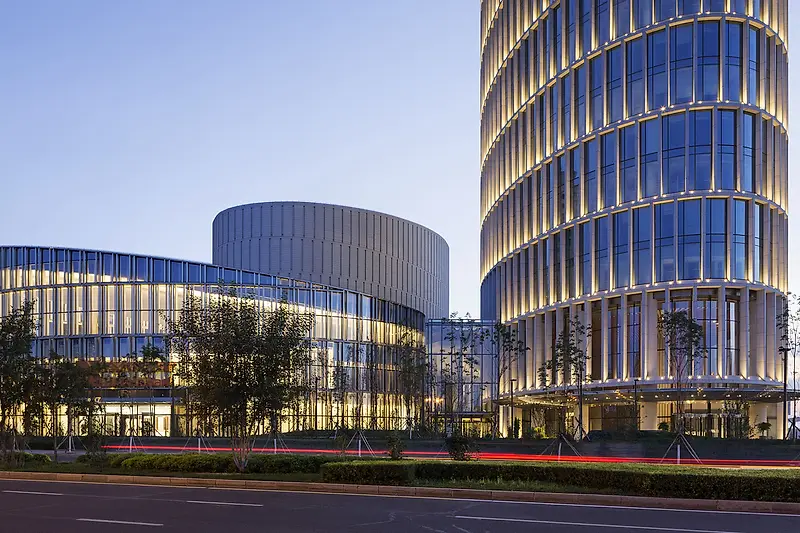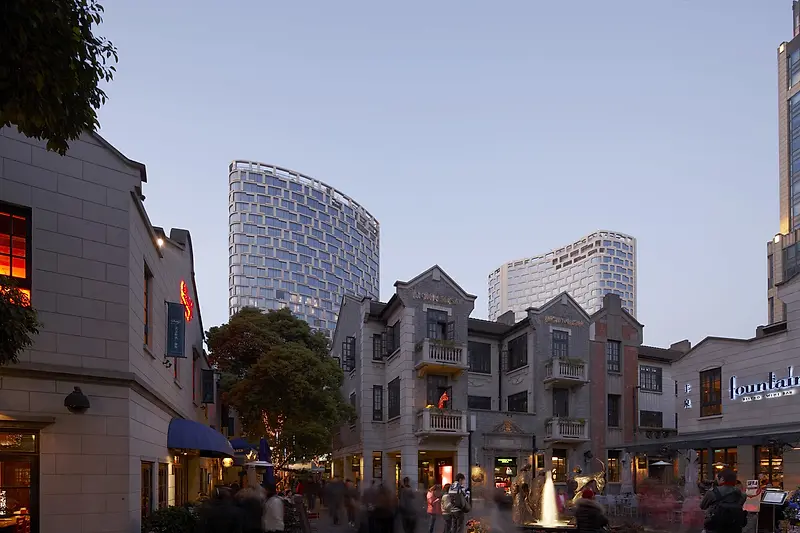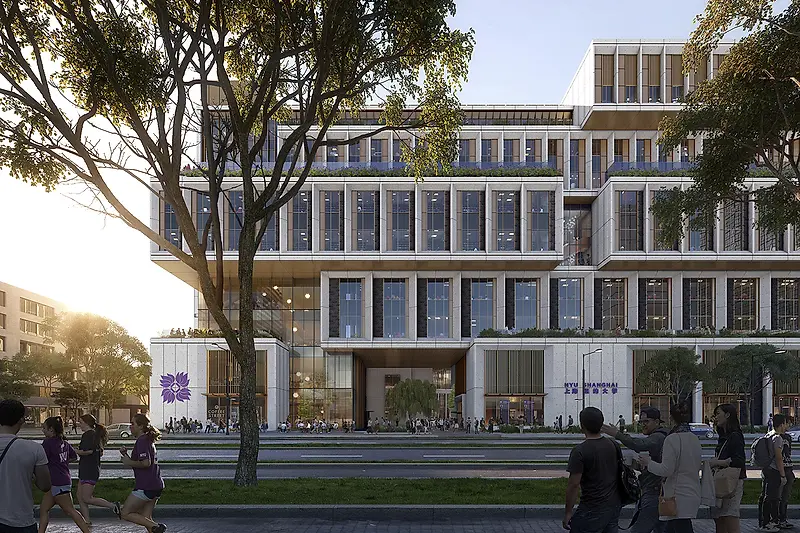 Rebecca Cheng Featured in RIBA Exhibit "She is an Architect"
The KPF Principal visited the RIBA China Chapter exhibit held in Shanghai, where her contributions to KPF's portfolio and role as a leader in the architecture community were showcased.
Selected as part of a small group of architects featured in this year's "She is an Architect" exhibit, Rebecca's impact on the industry through her work as a Principal at KPF was on display. Her section featured case studies of four projects she led, including Jing An Kerry Centre, Harbin Bank Headquarters, The Langham & Andaz Xintiandi, and NYU Shanghai. In the text, Rebecca describes the joy she feels working in the field: "Through participating in these projects in my career, I realize that as a member of the design team, if the effort and contribution I made could lead to a better design, better collaboration, better delivery of the design, that makes me feel very fulfilled and content."
The exhibit also highlights KPF's diversity and equity principles, including its commitment to forming teams with diverse backgrounds to leverage experience, work more equitably, and generate creative ideas and perspectives, resulting in projects that create positive impacts on the local communities.
The annual exhibit was hosted by the Royal Institute of British Architects (RIBA) China Chapter, with Meta Media and ZiWu as co-hosts, and is part of the Women in Architecture Digital Nexus 2022 Exhibition. Viewers were able to see the exhibit at the Modern Studio of ZiWi in Shanghai from August 9th to August 21st. Learn more about the exhibition here.